Solomon Ojeagbase. Sao Paulo, Brazil;
New Horizon and Complete Sports promised to take eight Nigerians to Brazil to watch the Nigeria – Argentina match in Estadio Beira-Rio, Porto Alegre. Necessary arrangements were made from Nigeria by New Horizons and Complete Sports to ensure the winners watch the match live.
As our earlier reports states,we arrived Brazil on Saturday  June 21, 2014 see story: click here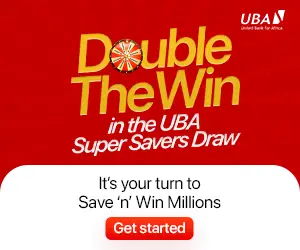 But unfortunately, on the 26th of June, 2014 travel partners Avienti and Wakanow could not get their clients to watch the match in Brazil as we were stuck in Sao Paulo without an option to watch the match because it would take 14 hours to transit by bus to Porto Alegre
from Sao Paulo, and by the time we would get there the match would have ended. So, it didn't make logical sense to embark on the trip.
Another option was by commercial flight to the venue with the current situation on ground.
The chartered flight provided was unable to land in Porto Alegre for reasons not disclosed to us. An option of a chartered flight will be too expensive as they would have to commute over 400 people from Sao Paulo to Porto Alegre. It was also doubtful if there were still air tickets for sale.
People in our Hotel were very angry and called an emergency meeting. Seeing the outrage and disappointment of these sports fans, it would be difficult to imagine how the other 350 people scattered in over five hotels in Sao Paulo would react.
Mr. Obinna MD of Wakanow came from Rio de Jeneiro to plead with the disgruntled sports fans who missed the chance of a lifetime to see their beloved Super Eagles in action against a very revered side Argentina. There was no  arrangement by Wakanow to provide an alternative arrangement for their clients to watch the match as everyone in the hotel had to look for a place to watch it. They however resolved to compensate the disgruntled parties by refunding a part of their money, making available match tickets for the game against South Korea and Belgium in Sao Paulo and making available match tickets with transportation and accommodation for anyone who wishes to watch the Nigeria Vs France Second Round match on Monday next week in Sao Paulo.
Complete Sports and New Horizon decided, as a team, to watch the match at a sports museum in Sao Paulo which was about 15 minutes from the hotel where we resided. It was a fanfare as there were people from other countries who cheered the Eagles at every high point during the
match. Below are a few pictures of the Sports Museum.
.
Watch exclusive Brazil sports museum videos on Complete Sports YouTube Channel:
https://www.youtube.com/user/completesportstv
Don't forget to subscribe
Copyright © 2023 Completesports.com All rights reserved. The information contained in Completesports.com may not be published, broadcast, rewritten, or redistributed without the prior written authority of Completesports.com.