By Nnamdi Ezekute: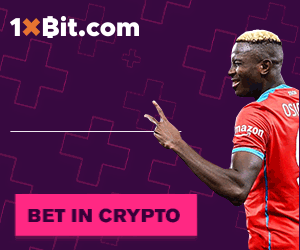 You certainly will not recollect it. Just see it through my mind's eye.
The crucial match happened at a time immemorial. For me, it's a very memorable one, especially at this time the Super Eagles and the Indomitable Lions are squaring off for a classic 2018 FIFA World Cup qualifying match in Uyo on September 1.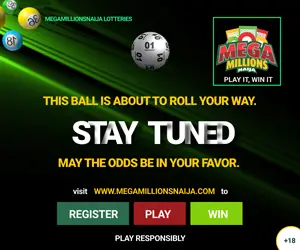 Here we go.
Three time African Champions, the Super Eagles, put up a commanding performance to beat reigning champions, the Indomitable Lions of Cameroon 3-1 in a city fast becoming Nigeria's foremost football dreamland.
German coach, Gernot Rohr, made some changes to the team that lost 2-0 at home to South Africa in a 2019 Africa Nations Cup qualifier on June 10 2017 – his first loss since assuming work as Nigeria coach in August 2016. And it paid off handsomely.
Rohr's fledging Eagles demonstrated a strong flight in the entire 90 minutes to wrap up the crucial win, fair and square, thanks to three second half goals from Ahmed Musa (48th), Kelechi Iheanacho (66th) and man of the match, Victor Moses (81st).
Hugo Broos' Lions initially roared confidently and reduced the scoreline to 2-1 with Vincent Aboubakar's 78th minute goal after the rampant Nigerians romped to a two-goal lead. But the reigning African Champions were always up against a firebrand Super Eagles' performance.
The wounded Lions were always going to chase the game to the end, in vain, especially after Ernest Mabouka sending off reduced their numerical strength with a one-third of the regulation time remaining.
Cameroon began brightly while asserting themselves bullishly in the game with their bodybuilder statures, but lacked the cutting edge needed to make the breakthrough as they went in search of their first competitive win since beating Morocco 1-0 in a 2019 AFCON qualifier in Yaounde on June 10 2017.
Nigeria were the better team overall with a mix of pace, finesse and aggression which had the capacity home crowd cheering all through.
Cameroon head into the return leg on September 4 with their 2018 World Cup hopes sagging and hanging perilously on two points after three games, having held Algeria 1-1 in Blida and a disappointing 1-1 draw with Zambia in Yaounde.
Coach Hugo Broos will ponder over a disappointing run since the Lions' 2016 Africa Cup of Nations conquest, including the 2018 World Cup qualifiers and a forgettable outing at the 2017 FIFA Confederations Cup in Russia.
The Indomitable Lions have only showed physicality that put their opponents through hard work, but lacking the cutting edge to win games.
By winning the game against old nemesis and with an assurance that any result later from the other matchday-3 Group B match between Zambia and Algeria at the Heroes Stadium Lusaka will be unharmful, Nigeria now top the group with an almost unassailable nine points as the race to Russia 2018 in the halfway mark.
End of my dream! But Super Eagle can it a reality.
Epilogue
The foregoing were just my thoughts about beating Cameroon in Uyo, the Germany way!
I have reviewed the video clips of a young German team beating a Cameroonian side full of giants at the 2017 FIFA Confederations Cup.
I drooled the Super Eagles emulating the Germans' composure, and employing innate finesse and grit to also subdue the Indomitable Lions.
Germany and Chile are the only teams who can boast of having beaten the reigning African champions, as seen at the Confederations Cup. In other words, they have the template for chaining the Lions.
The Indomitable Lions are a formidable and respectable team. The Super Eagles also command a 'nemesis respect' before their arch-rivals from Central Africa.
I am one of the millions of Nigerians who are eagerly anticipating a Super Eagles' victory against Cameroon in Uyo, in whatever way it can be achieved by the rules of the game.
Gernot Rohr and his players must get it right in Uyo.
Copyright © 2021 Completesports.com All rights reserved. The information contained in Completesports.com may not be published, broadcast, rewritten, or redistributed without the prior written authority of Completesports.com.