I was missing on this page last week. It is because my family and I have been on vacation in America.
Unfortunately, last week, things did not work out as I had thought they would. I completely miscalculated the time it would take and the effect it would have on me, to make the long haul from Lagos across the Atlantic Ocean to London (6 hours), then to Miami (8 and half hours, after transiting for 4 hours in London), and finally to our destination, home of Disneyworld, Orlando, Florida (another 4 hours by road).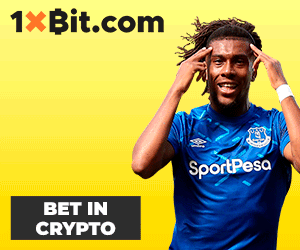 By the time we arrived Orlando on Thursday night, my little 3-year-old 'terrorist', his mum and I, with little or no sleep most of the journey, passed out like candles in the wind!
This much-needed vacation coincides with the invitations I had received from groups in the US that wanted to present me with awards during separate programmes.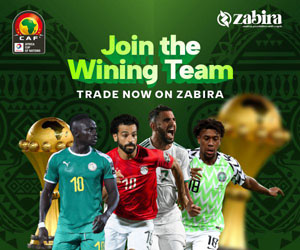 Prince Ben Ejindu, the patron and main sponsor of the Enugu Rangers International Football Club supporters in the USA, invited me to the celebrations marking 40 years of the anniversary of Rangers' historic achievement of being the second club in the history of Nigerian football to win an African continental club championship. The first club to achieve that monumental feat was IICC Shooting Stars International of Ibadan in 1976.
That victory by the Ibadan Club provided the psychological challenge and boost Rangers needed to follow in their footsteps, having attempted and failed several times before then to win the more coveted African Champions Club Cup.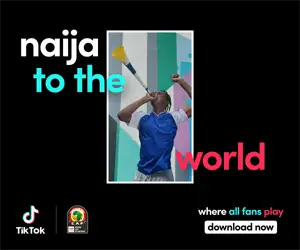 Not only did they go on to win the Africa Cup Winners Cup in 1977, they did so by also defeating along the way the defending champions, Shooting Stars International, in two, epic semi-final matches in Lagos and Kaduna that many people still consider the greatest club football matches in the history of Nigerian football.
The country has surely not had that acuteness in rivalry between two clubs, or a similar experience, since then.
My invitation to Houston, Texas where the event will take place on August 12, therefore, is because of the significance of that victory to generations of the great club's followers. I believe my hosts expect me to relive that experience. It will be my pleasure to do so when we congregate next week.
I am told that a few members of that Rangers team of 1977 will be present at the event including Christian Chukwu, Emmanuel Okala, Adokie Amiesimaka, David Adiele, and others.
I look forward to a great re-union with them as well as with many of the other players living in the USA that sustained the indomitability ofRangers International Football Club of Enugu for over a decade after the end of the Civil war in 1970 as one of the most dreaded clubs in Africa. The team undoubtedly dominated the Nigerian football space like no other team in that era.
Last weekend, on July 28, in the City of Atlanta, Georgia, another group of ex-international football players that had emigrated to the US and made the place home between the late 1970s up till the late 1980s, led by former Bendel Insurance's 'Bulldozer', Francis Moniedafe, invited me to an event organized by the Nigerian Internationals Football Association in America, to kick-start a welfare program to support the less privileged amongst ex-international footballers around the world who may be going through hard times (and there are very many of them) and may need the occasional critical help for one thing or the other.
The association's inaugural program was designed to launch it to the American public and to raise funds to meet their major objectives. I was the Special Guest, and the group also wanted to induct me into their Hall of Fame.
The event turned out to be a very elaborate reception held inside the Akwa Ibom Events Centre in Atlanta, attended by a representative of the Nigerian Consular-General in Atlanta, and the Nigerian community.
It was a memorable and humbling experience for me.
I had the opportunity to meet the famous Olukanni brothers, Femi and Segun, who, although younger by a generation, I had admired very much from a distance in their days as school-boy players, junior internationals, and, later, as full senior national team players in Nigeria before they were 'swept' away by the wave of football emigration to America in the 1980s.
There were also others that I reconnected with, including Nathaniel Ogedengbe, Totty O. Totty, Iyke Ifoje, Patrick Olalere, Paul Okoku, Charles Kanu, Godwin Okoloba, Emeka James, and so on.
What happened in Atlanta has become an incentive for me to look forward to the Ranger's event in a few days' time.
On a separate note, my visit has also re-emphasized to me my panacea to the poor state of Nigerian sports, particularly grassroots sports development.
I am just wondering why there has been such prevarication in government about what needs to be done to put the country on track to an authentic, simple, inexpensive, functional, practical and measurable development plan.
The issues have been so in-our-face and so simple that I often wondered why the country would not embrace the fastest and most reasonable course that will chart the way forward for sports development at the grassroots, and impact immediately at the elite level, because it has been tested and found to be efficacious.
Why would the country not accept the 'gift' of the American Collegiate system to discover, train and expose our gifted athletes in many sports?
It is clear Nigeria will never be able to provide the needed political will, infrastructure, resources, appreciation, and facilities required to achieve its vision for sports.
So, why not tap into what the USA offers so abundantly and so 'freely' with proven results?
Most of the Nigerian athletes particularly in basketball, tennis and track and field athletics that were responsible for the golden era of Nigerian sports were products of the American Collegiate system from the early to mid 1970s to the early 1990s.
I am presently in America.I have been having useful conversations and the opportunities are here even more now than they ever were. We do not need to re-invent the wheel. We do not need to start a revolution in the provision of state of the art equipment, facilities and sports infrastructure around the country.
All that is needed is the adoption and enforcement of a simple national sports development policy that ensures that all schools in Nigeria, from primary to secondary, in particular, become the centres of grassroots sports development, each one having minimum, simple, basic, functional sports facilities within them that will guarantee and sustain mass participation of ALL students in sports as essential co-curricular activity.
The best of those discovered in these schools will have the benefit of taking their sports and education to a higher level, by feeding on the insatiable appetite of American Colleges and universities for exceptionally gifted young athletes in various sports from this part of the world.
They will offer them scholarships, the training and facilities to become the best scholar-athletes they can be, using their country's resources to train Nigerian youngsters who will go on to represent Nigeria! That way everyone wins. So, what is the problem with applying such a system in Nigeria? After all, the opportunities are still available and abundant.

Fastest Paying Betting Site in Nigeria
: Grab your 140% First Time Deposit Bonus Now —
www.Sportybet.Com
Copyright © 2021 Completesports.com All rights reserved. The information contained in Completesports.com may not be published, broadcast, rewritten, or redistributed without the prior written authority of Completesports.com.