I have just been appointed a member of an Advisory Board of a new body in Nigeria with a self-defining name – Exercise is Medicine.
Exercise is Medicine is an agency of the American College of Sports Medicine.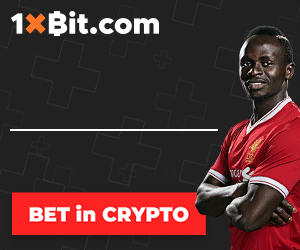 The Nigerian National Centre is domiciled in the Nigerian Heart Foundation, Nigeria's affiliate of the World Heart Foundation.
The appointment did not come to me as a surprise because it is related to health. Sport and health are inseparable, Siamese twins, locked together in a permanent embrace, one feeding off the other.
Odegbami: Open Letter To The Sports Constituency
Through the decades since my active career as an athlete ended I have undergone an incredible journey in the wide expanse of the world of sport and I continue to be baffled by the impact sport has on life and living as a whole.
That's why when Nelson Mandela spoke about the power of sport being able to change the world, I knew he was not being flippant, even though for 23 years since that famous statement, I still think a large chunk of the world still takes it for granted, not fully appreciating what he 'saw' before making such a huge statement.
My life after sport has been a long, exciting, revealing and immensely rewarding journey for me, one that I must now serve as diet to the teeming youths of my State and country in my humble contribution to the pool of knowledge and the political revolution that is about to take place in the world beginning from Ogun State in 2019.
I shall join others around the world to start to reposition sport to its rightful place as a major developmental tool in the socio-economic, cultural and political life of a people and a country.
From the name of the agency above, one can discern that it is health-related. Yes, sport, as an integral part of exercise, is the greatest medicine known to man with the role it plays and how it impacts on the health and wellbeing of people.
I have been a consultant to the Nigerian Heart Foundation for over a decade and that has opened up to me new vistas of knowledge about the place of sport in society.
Let me escort you briefly into that world.
Sport and the tobacco industry have always been at loggerheads with each other. A lot of funds is being pumped by Tobacco companies to strategically deal with and douse the fallouts of the products of (controversial) scientific researches to reveal (or to conceal) the amount of damage done to young people in the short, medium and long terms, by prolonged usage or exposure to direct and indirect inhalation of tobacco smoke.
In the urban-renewal programme of the city of Mombasa in Kenya some years ago, I found out that sports consultants were an integral part of the town planning team determining and designing sites and locations for recreation, exercise, parks, running tracks for elite and ordinary runners, cycling lanes and bicycle stations, and so on, in the proposed new master plan for the city.
Public places and facilities that will encourage daily exercise and regular physical activity for the citizens have become part of several cities' basic architecture.
Sport and diet go together like tea and sugar. There are teams of researchers working in Kenya, Mozambique and even here in Nigeria on the effect of certain diets on young people involved in active sport, particularly students, of different age groups.
I was involved in one of such projects, a research work into the effect of active transporton African students, particularly those ones 'lucky' enough to be walking fairly long distances, instead of being taken by car, to and from school in their childhood years.
There are several other health-related research works going on examining ever more critically the increasing knowledge of the effect of physical activity and health.
It will interest me immensely to work on the positive impact of modern dance (shaku shakuet al) as a very beneficial exercise form on health.
Exercise is Medicinecaptures it all in its grand objectives, announcing even in its name the ultimate truth about the place of sports in life, that sport is the best, simplest, cheapest and most effective medicine in human existence.
It is a great honour to be considered worthy of a place in that new global organization alongside some distinguished Nigerian whose shoe laces in the field of human kinetics I cannot untie.
Permit me to list a few:
Professor Ade Fatai Adeniyi, College of Medicine, University College Hospital, Ibadan; Professor Ifeoma Okoye, College of Medicine, University of Nigeria, Nsukka; Professor Onwubere, College of Medicine, UNN Nsukka; Professor Kenneth Anugweje, University of Port Harcourt; Professor K.K. Akinroye, NHF; Professor Andrew Uloko, College of Health Sciences, Bayero University, Kano; Dr. Christian Emeruwa; Dr. S.R.A Akinbo; Mr. Dele Adetiba; and many other distinguished scholars.
That is the composition of my newest 'school' of service to my country and to humanity.
I, with an 'MON' without the 'EY' to give it substance, am deeply humbled and honoured.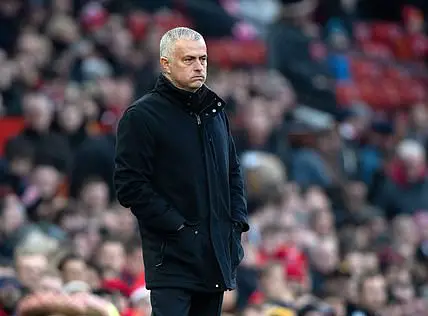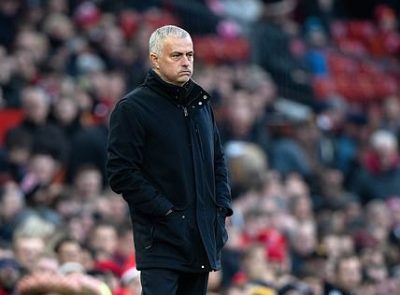 The not so 'Special One' – Jose Mourinho
Some three seasons, or so, ago, when it happened and I commented on it, I am not certain that many people took me seriously. I did, I took 'me' seriously.
My words then have now come to pass – again.
Jose Mourinho was on top of the world as the untouchable manager of Chelsea FC. He was winning everything and could do no wrong. Then an innocuous incident happened that brought him from his mountain top of 'arrogance' down to terra firma.
For over a decade Jose Mourinho had dominated the world of club managers, amassing trophy after trophy of recorded successes everywhere he plied his coaching trade. He even named himself 'the Special One'.
That eventful night he embarrassed an innocent lady, the doctor of his team, who had rushed onto the field of play to attend to an injured player. Her entrance to the field without Mourinho's instruction to do so, cost Chelsea FC a few points, according to Mourinho's book on how to win matches.
He publicly chastised, disgraced her by describing her as 'daughter of a whore', and caused her to be sacked immediately from her job. All of that because of an act that was in accordance with the article of medical practice. She was doing her job of attending to an emergency, trying to save a life, pure and simple!
The Universe reacted.
Mourinho brought himself down from his high mountaintop of pride and arrogance, and started a free fall from grace to grass. His life in football has never been the same again since that day.
That's why I am not surprised with this development – his ignominious sack from one of the biggest clubs in the world. He could not deliver on the biggest stage.
Until he humbles himself and apologises to Dr. Eva Caneiro, who has since moved on with her life, the Universe will ensure that 'Jose wins no more'!
The Universe uses the foolish things of life to humble the wise!
I use this opportunity to wish readers of this column a Merry Christmas and a very prosperous New 2019.
Copyright © 2021 Completesports.com All rights reserved. The information contained in Completesports.com may not be published, broadcast, rewritten, or redistributed without the prior written authority of Completesports.com.