Even before Nigeria had taken to the field, it was clear that Peter Odemwingie was amongst friends when facing Bosnia and Herzegovina. With a broad smile and an infectious laugh, the Stoke City striker is not only a popular figure within his own ranks, but a key part of the opposition defence seemed fond of him too – or at least until his goal-scoring turn in Cuiaba sealed the Bosnians' elimination from the tournament.
The figures in white embracing and chatting with the soon-to-be Man of the Match were club team-mate Asmir Begovic and opposing captain Emir Spahic, who shared the pitch with the Nigerian at Lokomotiv Moscow. The fact that their interactions remained as warm after the final whistle, despite his solitary goal prematurely ending the Europeans' World Cup debut, provided a telling and touching reminder that, after all, football is just a game.
But despite his inside knowledge on the man between the sticks he would be trying to beat, Odemwingie is dismissive when asked by FIFA.com if he had the upper-hand over Begovic.. "[Laughs] No, I don't think so, as saving shots from close distance is one of the stronger sides of his game," after slotting underneath the big Bosnian from seven yards in the first-half of the Super Eagles' eventual 1-0 win.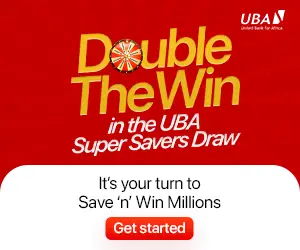 "He is a great guy. He knows I have a good shot and I tried to shoot a few times today. I'm sure he is going to tell me off when I get back to Stoke [laughs]," said the nippy forward, born in what is now Uzbekistan, before taking a more sincere tone. "I had to do it for my country but I was so happy to see him on this stage and I exchanged shirts with him at the end of the game.
He echoed the sentiments when Spahic's name was raised, having last played alongside the commanding centre-back in 2009 in the Russian Premier League. "I was happy to see him," he replied fondly. "We played together for about two or three good seasons so, seeing your mates coming into this World Cup, especially with him as a captain, I can only be proud to say that they are my friends."
The understandably jovial Odemwingie chuckled when asked whether he had been handing out tips to his fellow Super Eagles on how to get the better of his two friends in the opposing dressing room. "I only told my team-mates that [Spahic] is very dangerous with his head," he said, before getting a mischievous look in his eye as a familiar figure wandered towards him within the bowels of the Arena Panatanl. The Nigerian continued, shouting this time with a grin on his face: "He is not so tall but you should be careful as he can score with his head."
A loud laugh meets this answer, as the nearing Spahic embraced his victorious adversary for the night. Odemwingie enquired while the Bosnian is still wandering around the now near-empty stadium (a trip for a mandatory doping test the answer) and the pair shared a swift chat in Russian before Spahic left for his team's bus. A parting request by Odemwingie for Spahic and Co to do Nigeria a favour against Iran was met with a look from the departing captain that this particular friend was pushing his luck.
Should the Bosnians avoid defeat it would be a huge boost for Nigeria, however, who know a point against Argentina would guarantee passage into the Round of 16 after earning their first win since 1998 – a stretch of nine matches. "We have waited so long for this victory," Odemwingie said. "I'm so happy for the country, our fans, the team. It was maybe one of the hardest three points in my career, though."
Having not started the the opening 0-0 draw against Iran, but being a lively figure after arriving off the bench, he hopes he has done enough to start in their crucial final game. "I earned myself a starting position and it was important to work hard today to keep it, especially before a big game like Argentina, which is a dream for every player to play in."
With a little help from his friends, Odemwingie will be able to look forward to matching Nigeria's greatest ever performance at the World Cup, set back in 1994. It is unlikely, however, that he will be as warmly embraced by his opposition as he was in Cuiaba.
Source: FIFA.com
Copyright © 2023 Completesports.com All rights reserved. The information contained in Completesports.com may not be published, broadcast, rewritten, or redistributed without the prior written authority of Completesports.com.