Organisers of the 5th Okpekpe International 10km Road Race holding on May 13 this year have assured all participants in the race that a certificate of participation will be issued to all registered runners at the IAAF bronze-label event.
Diran Mabo, the Information Technology and Social Media cordinator for the race  revealed that all arrangements have been concluded to ensure that all runners at the event will get certificates that will confirm their participation in the race as well as the times they ran.
"We are delighted to announce that all participants at the fifth edition of the annual Okpekpe international 10km road race will get a certificate to confirm their participation. It will contain their results and their details," said Mabo who explained that participants can keep the certificate to prove to either 
their children or friends they once participated in the Okpekpe 10km road race or show their level of fitness for any purpose it may be needed for.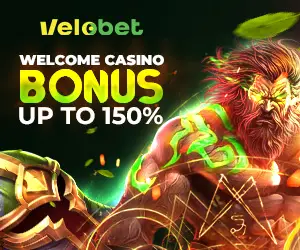 "This is one of the reasons why we launched the tracking application for the race. It is not only going to be used by family and friends to track their loved 
ones or friends, the participants, whether those running for the prize monies or for causes or even for fun will also use it to print out their certificates of participation.
"They don't need to go to any office or queue up after the race for any certificate. We have made it very easy for all registered runners to print their own certificates of participantion whenever they want and wherever they are. All they need to do is download the app which is available on iPhone and Android App stores.
 "It will also help the elite athletes who will be participating in the race or any track and field inclined individual to get the split times of their race or that of the leading athletes.This will also help journalists in doing a proper and standardised reporting of the event as it is done in countries that have fully imbibed the road running culture,'said Mabo who promised Nigerians the Okpekpe international 10km road race will continue to keep abreast of latest development of as far as the organisation of road races is concerned.
"As the only IAAF label race in West Africa and one of only two in the entire continent of Africa,we are left with no choice but to organise a truly world class event. Big marathons like the London, New York, Berlin, Dubai, Tokyo marathons have developed apps to ease logistics of their race and that is what we have done. It will be a thrilling experience for registered participants come May 13 in Okpekpe in Etsako local governmnet area of Edo State.''
The race is powered by Pamodzi Sports Marketing, leaders in sports marketing and hospitality business in Nigeria.
It is the first and only road race in Nigeria that has been granted full membership of Association of International Marathons and Distance Races (AIMS) and recognised as one of the prestigious road races in the world.
Copyright © 2023 Completesports.com All rights reserved. The information contained in Completesports.com may not be published, broadcast, rewritten, or redistributed without the prior written authority of Completesports.com.