Super Eagles defender Kenneth Omeruo believes that the experience of the 2014 World Cup in Brazil will help him and his teammates to excel in Russia. In this interview with Complete Sports' BAMIDELE BOLUWAJI, the Chelsea star says beating Croatia and Iceland in their first two games at the 2018 FIFA World Cup will give the team confidence against Argentina to even go beyond the second round…
COMPLETE SPORTS: You are part of the 30-man provisional list Coach Gernot Rohr has released for the 2018 FIFA World Cup, how do you feel and how do you intend to fight for a place in the final list?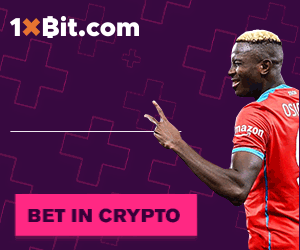 OMERUO: I must say I am very happy and feel excited just like every player in the team, it is the dream of every player to play at the World Cup and when you are called upon, you must be ready to give your best. I believe the coach invited me based on what I have done in the past and the confidence he has in me but I still have to work hard. I know that it is not easy to make the final list but I will do my best in terms of hard work and commitment to the cause of the team. I also want to thank the coach for giving me the opportunity again to be part of the squad.
You have had a tough season in Europe and you are going straight to the World Cup camp to begin preparations for another tournament. How fit and ready are you for the Mundial in Russia?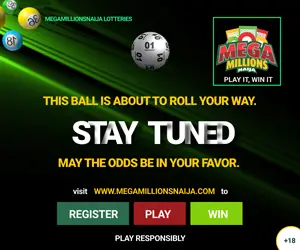 Yes, it has been a tough season for me but I thank God that it has ended without injury and I can now concentrate on the main thing, which is the World Cup preparation. Now that focus has shifted to the World Cup, I can tell you that I am 150% fit and ready to represent my country at the tournament. I am here in Nigeria, ready to make my country and the fans proud.
You were at the 2014 FIFA World Cup in Brazil which happened to be your first, how do you think the experience will help you in Russia?
It was a privilege for me to be in Brazil for the World Cup and playing against some of the best footballers in the world was a great experience for me and other players that were also in that squad.  We learnt a lot from that World Cup and this time around, it is going to be better for us. Winning one match, a draw and losing two games was not good enough but with the experience we have gathered there and the caliber of players in the team, I am sure that we are going to perform better in Russia. This World Cup is precious to me because this is my year and I am ready to give my best.
Nigeria will play Croatia, Iceland and Argentina during the first round of the World Cup, which of these teams do you think can give the Super Eagles headache in Russia?
For them to have qualified for the World Cup, it means they all have good qualities but the important thing is for us to work hard and make sure we beat Croatia in our first game. This will give us confidence to go into the second game against Iceland and if we can get six points from the two games, playing Argentina will not be difficult for us.  I know that Argentina will not be easy but we have played them before and with that experience, I don't expect anything different from what we have seen in the past. Let me also tell you that every match is crucial and we just have to go out there and make sure we give our best.
There is so much talk about Messi in the Argentine squad, as a defender, how do you intend to stop this guy?
Yes, we all know the qualities in the guy and what he can do but we will do our best to take care of him. Many said we beat Argentina in the friendly we played in Krasnoder, Russia because Messi was not there, but I want to tell you that the game will be more exciting with him on the field. We just have to work as a team to find tactics to stop him but I think we have the players who can do that.
What is the battle for places like with the other defenders in the squad?
There is no battle in the Super Eagles; we are one team, working towards a goal. The decision of the coach is final but everybody is ready to give his best.
Finally, how far do you think the Super Eagles can go at the World Cup and what is your personal target in Russia?
First, I want to believe that we have a good team with lots of talents and we have all seen that during the World Cup qualifiers. Having worked so hard to qualify Nigeria for the Mundial, the next thing is for us to work harder and make sure we perform better than we did at the last World Cup. I believe we will go far in the tournament. Personally, I believe we have the quality to win the trophy and that is my personal target, which I believe is very possible.
Copyright © 2021 Completesports.com All rights reserved. The information contained in Completesports.com may not be published, broadcast, rewritten, or redistributed without the prior written authority of Completesports.com.