–Super Eagles and SS Lazio defender, Ogenyi Onazi in this exclusive  interview with Complete Sports' David Meshioye, relives his experience of debuting at the World Cup and future challenges with the national team.
WORLD CUP EXPERIENCE
It was a great moment for me and that experience will forever remain fresh in my memory . It is an experience that  all football players  will cherish if they have the opportunity  to feature at the highest level. I am glad it came to pass in my life as a footballer and playing for Nigeria in Brazil 2014 brought me great feelings . AFCON 2013  was a sweet  tournament  for me but playing at the World Cup is an event one can hardly forget. I am forever grateful to God for his mercies and support.
LESSONS OF BRAZIL 2014
Hmmm … Lot of lessons were  learnt in Brazil. Firstly, I realized that playing at the World Cup is no child's play and that you just have to be at your  optimum to do well. Besides, playing alongside some of the world's best players like Lionel Messi gave me the courage  to know that I can become what I want to be if I work hard, remain focused and be disciplined .It was fun playing against Messi, he is a genius.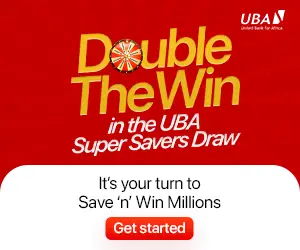 BEST MOMENT ON THE FIELD
My best moment  was when we played and won our game against Bosnia. The World Cup in indeed not a place for correcting mistakes, you just have to be prepared for it. Our first game  was tough and I could have scored a goal against the Iranians  but  thank  God we did not lose,  even though most of us were not very  happy to have drawn that game. The match against Bosnia was my best moment because that really guaranteed our stay in the competition. I feel elated when we play well because that helped us really to increase our confidence in ourselves as a team. The Argentina  match  also gave me great joy because we showed in that game the stuff the team is made off. We may have lost the game but we gave a good account of ourselves.
BEST MOMENT OFF THE PITCH
My best moments  off the pitch were those hours I spent with my teammates in our hotel rooms. Those times when we relaxed and reviewed our matches, while looking forward to our next. You see, the World Cup is a different kettle of fish. Our coming together gave  us the opportunity to interact, joke with each other  and  learn  from our mistakes. Sitting among my teammates gave me that family feeling which  I missed while in Brazil, it was like a home away from home.
BEST CITY IN BRAZIL
Well, we were not  allowed to go out for sightseeing like other squads, probably for security reasons so I can't really pick out any particular city as my favourite. However, I must confess Brazil  is a great country and I thoroughly  enjoyed my stay all through.
ALTERNATIVE CAREER TO FOOTBALL
Yeah, football has always been my choice career from the onset and I really thank God for giving me the grace to be what I am today. I thank God I'm a living testimony, I am living my dream. Honestly, without mincing words,  I would have ended up as an accountant if I had not played football. That is one career I love and dream of being involved in, but football came into my life and I had to jettison that plan for now. I love accounting and I love mathematics and solving calculations. My parents  gave me all their support even when I started embracing football ahead of accounting. I love  white collar jobs and I would have ended up as an accountant, if I hadn't chosen football as a career.
FIRST FOOTBALL BOOTs
Hmmm …my first football boots? I can still remember vividly how my brother bought me my first football boots.
EXPERIENCES  GROWING UP
Extremely tough! It might take me a whole  month narrating what my life was like as a young man growing up,  because it is enough to fill a book. I don't really know what I would have become if God had not been a  part of my life.
PARENTAL INFLUENCE
Well, by the special grace of God my parents are always there for me. Luckily, they never kicked against my becoming a footballer, even though they would  always tell me how good it is to combine education with  football while I was growing up. My parents were willing to see me live my dream even while growing up back then in Jos , they would always call me and tell me to embrace education. I have always prayed to God to become a successful professional footballer. I told God I want to play in Europe; I really thank God and my father in the lord, senior prophet TB Joshua for his fatherly support. He saw me and picked me from nowhere and gave me all the support  right from U-17 to where I am today. I am grateful  to him.
PREFERENCE  BETWEEN AFRICAN AND EUROPEAN CUISINE
I am proud to be an African and I will always be. My best food is Jollof rice and salad; that is the dish that gives me great satisfaction.
INCIDENT BETWEEN ME AND BLAISE MATUIDI
Well, back there in the dressing room, Blaise was just trying to explain to me that the kick was not intentional and that his intention was to go for the ball. He felt so sad that I had to end my World Cup campaign that way, he was sober. He had come to the dressing  room to look for me while I was away in the hospital, but he came back when I returned, to apologise.  Blaise pleaded with me not to hold his tackle  against him and  said that he would  keep in touch with me as I recuperate.
PLAYING UNDER STEPHEN KESHI
What an experience it has been for me personally. He is one of the best managers I have worked with and I always look forward to working with him whenever national duty calls. He is patient and he allows you to make mistakes. His confidence in  me kept me going at  the World Cup and I think Nigeria is blessed to have him around. He has a good plan for this nation and the system and structure he is putting in place will surely put Nigeria on the pedestal of global football.
FINALLY AS AFCON 2015 QUALIFIERS BECKON
Nigerians should please put the Brazil 2014 World Cup experience behind them and expect the best from Super Eagles when the qualifiers  begin in September. This is a great country and we will always get better. Our World Cup experience will come in handy when AFCON 2015 gets underway. We have learnt a lot in Brazil and by the special grace of God,  the Eagles will do enough to defend the trophy we won in South Africa.
Copyright © 2023 Completesports.com All rights reserved. The information contained in Completesports.com may not be published, broadcast, rewritten, or redistributed without the prior written authority of Completesports.com.