Peter Osaze Odemwingie is to return to full training today after nearly eight months out with knee ligament damage.
The forward has been missing since being stretchered off in Stoke's 1-0 win over Manchester City in late August but is now nearing a return to the first team.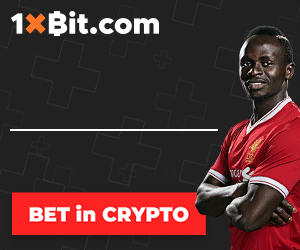 He has already been involved in small practice games and hopes to be pushing for a place in Mark Hughes's squad in the final few weeks of the season.
"It's scheduled to be my first day of training with the team and I'm looking forward to it, it's been a long few months," he said.
"I'm pleased I could recover in perhaps not the fastest time ever but there is no doubt sometimes it takes longer. Hopefully I can build my confidence in the knee and pick up from where I stopped.
"There are still five games after this weekend so hopefully I can take part in a few.
"I've been playing games for about 40 minutes. That's not the tempo of the Premier League but I'll build that quick. I don't know if I'll be ready for a full 90 minutes this season but if I can come on a few times that will be case.
"But you never know, all I have to do is take it day by day. For me just training is now a big thing, a big test."
Odemwingie made an instant impression since joining from Cardiff in January last year in a swap deal that saw Kenwyne Jones move in the other direction.
His contract is due to end this summer and he hopes getting back to play will help his case for a new deal.
He said: "There haven't been talks yet, I have just had to get fit. There has been no need to look for talks, I have to get fit and then the rest will look after itself.
"We will see soon because the time is coming. I am approaching the end of my contract and it was logical everyone has to wait until I get fit.
"Now I'm back training and hopefully I'll play a few games and see what happens."
The 34-year-old admitted that he was tentative when he started kicking balls again … which meant his normal precision finishing was a bit off.
He said: "It felt great to strike a ball for the first time again. On Tuesday I forgot myself and had a full whack with the left foot. So I was happy with that.
"At first all my balls were going flying over as high as rugby players would kick it.
"I was a bit scared of my knee so I packed in all my body and just hit under the ball and they all went up, up, up.
"But every week I've improved in something and I feel more confident. It's just a matter of time to get back to 100 per cent fitness."
The Nigeria World Cup star says he has no nerves about how his left knee is holding up now. In fact, it has been difficult to hold him back.
"I'm surprised I wasn't scared for the first mini games I played. I thought I would be but I just love it so much I got carried away and forgot," said the forward, who was speaking after a round at Trentham Golf Club in Stoke's annual golf day.
"Normally when you return from a long injury and you keep it simple but I was taking people on just like I used to. It was great fun.
"It was an innocuous injury. That's often how they happen, you're just on your own and it's a pity. Since I've been a kid I've played football and I've done worse things and not get hurt. You never know why these things happen.
"All I could do was hope for a good surgery and that went well. It was a difficult rehabilitation process but the medical team did well for me and I kept getting encouragement from the players and the fans.
"To have that feeling that people are waiting for you and now the time is here."
Copyright © 2021 Completesports.com All rights reserved. The information contained in Completesports.com may not be published, broadcast, rewritten, or redistributed without the prior written authority of Completesports.com.