Nigeria Football Federation President, Amaju Pinnick speaks exclusively to Completesportsnigeria.com's JOHNNY EDWARD, on the challenges of piloting the affairs of Nigerian football in the face of distractions from a Chris Giwa led faction. Pinnick also speaks about the next Super Eagles coach, AFCON 2017 failure and his conviction that Nigeria will qualify for Russia 2018 FIFA World Cup. Excerpts…
Completesportsnigeria.com: It's about 21 months since you took reins as President of the Nigeria Football Federation. What's your assessment of our football so far since you took charge?
Pinnick: A 160 million Nigerians are passion driven to respond to everything that comes out of football. They criticize and advice. You get calls of people abusing you and you get some from others advising you. I drove into a fuel station sometimes back and a Nigerian walked up to me and said we were doing a good job, I'd pay for the fuel while in a different setting, I was out for lunch and this guy game and said, 'if you don't sack this coach, I will stab you this knife when next I see you.'
The intensity of what you are saying I zero them down to three; One, Nigerians are passion driven, those who refuse to accept the changes being introduced and those who just want to be heard. It's a tough call I must admit, but we have recorded a huge success from the capacity building which we brought in.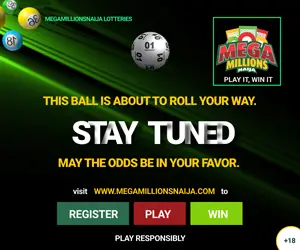 In recent times, The Super Eagles haven't been churning out the kind of positive results many Nigerian would have loved to see in crucial games. why has this been the trend since you took charge?
I want to win games with the Eagles, lift trophies with the teams and also I want to qualify Nigeria for the World Cup in Russia. But what is more fundamental to me is to build a good football structure. Look at England, who were kicked out of the European Championship despite parading one of the best emerging talents by a tiny country, Iceland, with a population of 300,000 – that's football.
Peru kicked Brazil out of the Copa Americas. Chile for the second time defeated Argentina to lift the Copa America trophy. People should understand that football has come of age and that if you don't work towards football, football will walk away from you.
And for you to work towards achieving a sustainable and consistent success, you must build that developmental structure.
We seem to be having emerging talents coming out from our youth ranks, what plans does the NFF have in place to ensure that they are well nurtured and don't fall by the wayside?
Kelechi Nwakali will be playing in the main team of Arsenal because I spoke with Arsene (Wenger). I spoke to Wolfsburg for Osimhen. He will join them in January. They are the babies of the NFF and, we will see to their growth. Our emerging players will only join big clubs and not lesser teams again.
Let me take you to the 2015 AFCON on how we didn't qualify. When I came on board, we only had one point from a possible six. I fought to ensure everything was put in place for the team to win. From the players' welfare, traveling with a brand new plane, gave them the best hotel reservation in Brazzaville and we got the result we needed.
In the final game at home, the team relaxed and we lost the ticket. Nobody talked about the players, but the NFF. This last one the same thing. Egypt missed the last three AFCON and were desperate just as we were, but we lost it in the last minute. Again, nobody is talking about the technical input from the bench, it's the NFF. If we had won, everyone will commend the coaches and the players and ignore the Federation.
Not qualifying for the AFCON back to back has cost us so much. But now, we want to bring in some more players to beef up our team. Now we are going to get Chuba Akpom, Moses Odubajo, Sheyi Ojo – a lot of them. And to me, these are the positives and hugely talented. Three years back, we only had John Mikel Obi as our biggest player, but now we will have the likes of Iwobi, Akpom, Nwakali from Arsenal, Iheanacho from Manchester City, Sheyi Ojo from Liverpool, Ighalo and Success from Watford as well. These are what we want to hear.
There have been several calls for your resignation from office having failed to qualify Nigeria for the AFCON tournament – the second consecutive time the Super Eagles failed. Did it ever crossed your mind you would fail to qualify for AFCON?
We cannot perform magic in one to three days. But for this government, we would have been like Somalia. England for instance, last won a major title in 1966. Holland who got to the semi-finals of the World Cup in Brazil didn't qualify for the Euros, and nobody called for the resignation of their Federation President. Russia were humiliated from the Euros as well and there were no calls for the resignation of their Federation President.
I am appealing to Nigerians that the existence of the NFF President should not be tied to whether they qualify for the Nations Cup or the World Cup because it means that during the AFCON, 38 Federation Presidents in Africa should resign for not qualifying. Then 48 Federation Presidents in Africa should also resign when they don't qualify for the World Cup.
Our football has come of age. Gone are those years when you will go to Kenya and beat them 5-0. Look at Cape Verde: they came out with a scheme just as Guinea Bissau who qualified for the 2017 AFCON. It's a different ball game now. Running football is not a difficult thing. Nobody can tell me that I'm a failure because of my pedigree in Delta. I ran the best Sports Ministry in the country. I built a football house and raised over one billion naira because I had a conducive environment to operate.
So what are the problems in replicating such achievements with the Nigeria Football Federation?
The intensity is just too much. You say one thing; your boss says another thing. Let me give you an instance. Two weeks after my election, we came out with a laudable program on how we want to run Nigerian football. We invited over 80 Chief Executive Officers to attend the event at Eko Hotel. It was that morning Justice Alaguwa annulled the election that got me into office. About 50 of those CEOs didn't come. They were scared of contempt, but I went on with my presentation in an angry mood. That would have been the day we would have reignited our football, but in spite of that, two of those companies; Emzor Pharmaceuticals and Zenith Bank offered us sponsorship.
One of the most prominent Airlines in the world was in talks with us to sponsor our Federations Cup two weeks back, but they pulled out due to instability of Nigerian Football. We just need support from the media, the ministry – not necessarily giving us money, but giving us the enabling environment to operate. The major problem of our football is instability.
The crisis between you and Senator Chris Giwa created this current instability. How do you resolve this amicably?
We abide by the rule of law and the statutes. Nigeria had a choice to join FIFA or not. So we must abide by their ethics. You (Chris Giwa) went to CAS and lost a case and came back again to a court in Jos and of course you claimed you got judgment. We have absolute regard for the Nigerian Law. In fact, Subsection 1.1 of the NFF statutes states that the Nigerian Law is Supreme.
During the Labour crisis last month, The Nigerian Federal government in its wisdom did not go to a regular court to stop Labour, but went to an industrial court because they are affiliation to the International Labour Organization to stop Labour. If you lose an election case, it could take years, but if you go to the tribunal you are protected with all the acts. It was a deliberate effort to truncate our effort at the Federation. Clearly, they are enjoying the anarchy and it's slowing a lot of things, I must admit, but I won't give up. I'm a Warri boy -we fight to the end.
But believe me God loves this country, and at the end of the day, we all will smile. In 21 months, we won the FIFA U-17 World Cup against all odds, the CAF U-23 Championship for the first time which earned us the Olympic ticket, won the Women's Nations Cup; I don't think we have done badly. Yes the main ones – we did not qualify for the African Nations Cup, we have won AFCON before and we want to win it again.
What role has the Minister played in all your efforts?
The Minister said there's more money in football than crude oil and I agree 100%, but he should also intensify efforts to make this sector conducive to achieve what he said.
He is doing a lot by trying to reconcile parties, but he could go a step further by ensuring the rule of law is abided and upheld. Once he does that and when people know that there are consequences, We can make football the haven.
People will say that we owe coaches after we've paid ourselves. Let me state here, as president of the Nigerian Football Federation, I don't earn salary because it is not an executive job. I don't stay in NFF accommodation. I pay my bills. Some of the benefits I get are from the League Management Company. When I visit match venues to watch games. When I went to Chile, I paid my ticket and I'm beating my chest to say it. I'm driven by passion not money.
The finances of the NFF in the past we knew, but now they have been diminished. Why is this so now?
The former board led by Aminu Maigari did excellently well. They were magical and their preparations for tournaments left us in huge debt. I'm saying this with all due respect. We are still paying those debts. Because when you invite players to camp, camp are not tents. Hotel means feeding and allowances.
The last board was getting N120million to N140million, I stand to be corrected. But now, we get between N60million to N80million to service 11 national teams, pay coaches, hotels every month. Some of our partners are finding it difficult to buy dollars, and now they are calling us to review the existing contract they have with us. Those that their contracts have elapsed are saying 'Thank God'.
What was your first reaction after Nigeria was drawn in the same group with Algeria, Zambia and Cameroun for the final round qualifiers for the 2018 World Cup?
I have always maintained that the last 20 teams in the group stages stand equal chance of qualifying for the World Cup.
But when I saw Nigeria's draw and fixture, I got a strong buzz that we will qualify. On our part, as a Federation, we will give the team the best preparations. Next week, we will sit with Arik Air to discuss the modalities to lift the team to Zambia via Chartered flight for the first game. We will motivate the players. Qualification bonus will be paid to the players and not match bonus as it used to be. The team will be given the best treatment ahead of every game. Our prayers for them is for these players to have the mental strength and patriotism when they don the colours of the Super Eagles.
At the moment, we have young exciting players. The Federation will do its part. So it's left for the players as well to stand up and be counted.
We will qualify for the World Cup. We will go to Zambia and beat Zambia and return home to beat Algeria as well as Cameroun. With nine points from our first three games, I believe we will qualify.
When will the NFF appoint a new coach and what calibre of coach should Nigerians expect in the coming days. Also do you regret appointing Sunday Oliseh as Super Eagles coach?
In few days, we will announce our new coach, and he will be mobilized to visit the players he wants to work with and also establish a good relationship with their respective clubs. I won't mention names of coaches who have applied for the job so you don't think I'm biased for one because he came highly recommended. A lot of speculations is currently going on but it's the job for the Technical Committee to handle.
Everybody wants to coach Nigeria. I got a call from the Hungarian coach offering his service to us just as the former Chilean coach Jorge Sampaoli, and that's a sound coach.
In terms of coaching, with all due respect to the late Stephen Keshi, he did all he could and at the end of the day he had to update some of his knowledge about his coaching. I was in Vancouver already in talks with the Serbian Federation President to release to me Veljko Paunovic who won the FIFA U-20 World Cup when I got a call from my two vice Presidents at home that they wanted Sunday Oliseh.
And when Oliseh came to London to see me, he told me he wasn't proud of his past with some things he did and comments he made. At that point I felt he was a Nigerian and should be given a chance and don't forget he came highly recommended. I don't have any regret calling him the 'Pep Guardiola of Africa'.
Technically, you cannot fault Oliseh but that's just 20% of what makes a manager. In terms of other areas – food science, man management. As President of the Federation, I can tell you what I have seen; the good, the bad the ugly. Fetish things, stuffs you see when you wake up in the morning. There's nothing you don't see – just hold your bible very tight or your Quran.
When its glaring that this is white they will call it black, and because you refused, they fight you. I like Oliseh, but I still can't reconcile the fact that you sent a mail thanking me for approving your trips to see some players play and 25 minutes later I got another one from him resigning. Between Oliseh and I, we both know why he threw in the towel.
Copyright © 2021 Completesports.com All rights reserved. The information contained in Completesports.com may not be published, broadcast, rewritten, or redistributed without the prior written authority of Completesports.com.