A majority of Nigerian tables tennis fans have given their backing to Funke Oshonaike to continue playing table tennis for the country provided she can still deliver, Completesportsnigeria.com reports.
This is the view of most of the fans of the sport who spoke to Completesportsnigeria.com at the 2017 Seamaster International Table Tennis Federation (ITTF) Challenge Nigeria Open taking place inside the Molade Okoya-Thomas Indoor Sports Hall, Teslim Balogun Stadium, Lagos.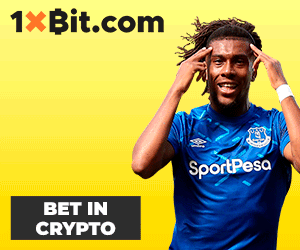 Oshonaike, 41, has represented Nigeria at six Olympics (1992, 1996, 2000, 2004, 2008, 2012, 2016) and has won one gold, six silver and four bronze medals at seven All Africa Games (1991, 1995, 1999, 2003, 2007, 2011, 2015).
The Queen of Nigerian table tennis as she is fondly called, who is seeded number six at the Lagos Open and will be in action on Friday, is one of the players expected to do the country proud at the ITTF Lagos Open.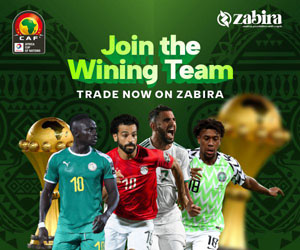 An avid table tennis fan Ademola Amoo posited that there are top sports stars who are still active despite their age.
"Actually, sport is a game of stamina, endurance and agility," Amoo said. "Age comes in when a professional cannot perform anymore. But when the person can still perform, I honestly don't see any reason why it should be a problem.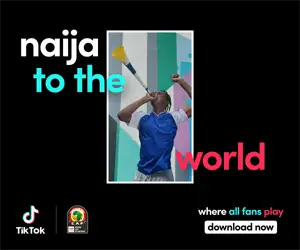 "Concerning Funke Oshonaike, as long as she can still perform at the highest level despite her age I don't think age should be a problem. For instance Juventus keeper Gianluigi Buffon is still active despite his age. Also other sport people like that. So for me as long as she can prove her worth, I don't have a problem with that."
Voicing his opinion Alex Omotehinse stated that young female table tennis players should see Oshonaike as an example to follow rather than an obstacle.
He said: "As far as I'm concerned, for Oshonaike to still be taking part in a competition like this (ITTF Challenge Open), shows that she is still fit. And for me, there is no way that she still being active will hinder the progress of the up and coming female players.
"I think what the upcoming female players need to do is to emulate her and be determined because determination today leads to success tomorrow. I emplore the young female players to be determined and focused. I think Funke has shown us that even at her age, she is not tired.
"It is even a plus that we still have a player like Funke still going strong. Some of her colleagues like Biola Odumosu, Bose Kaffo and others have quit the game but she is still active. I believe her participation in active table tennis should give hope to the young female players."
Another fan, Otu Hassan, cited Cameroon football legend Roger Milla as a good example why age is never a barrier.
"I believe that for as long as her health can still carry her, I don't have a problem with that. So it is left for the young female players to try and put in their effort. As long as she still wants to play, she can go ahead. What I believe in life is that for you to get to the top, you must really work for it.
"Look at Roger Milla, he became the oldest player ever at the age of 42 to play at the World Cup (USA 1994). For anyone to make it in life, you must go up against the best and as long as she is still the best and she is ready to go on, why not?
"It is left for the younger ones to prove that they are ready to take over. And even if she retires she can even mentor the younger ones, passing her experience. But I know that a time will come when she will decide to call it quits. We all saw how Usain Bolt retired after many years of dominating the 100 metres. Who knows maybe this year will be the year when an up-and-coming female Nigerian player finally force her to retire. So as long as her health can still carry her, why not? But I know nothing lasts forever in life."
And expressing his views Adeniyi Abiola said: "For me, it is not encouraging for the young ones. For her age, I think it is time for her to give the others a chance to showcase their talent. From what I have seen so far in the ITTF Challenge, some of the young players have been impressive and as long as they keep attending international events, they will surely get to where she is."
But Adeyinka Oyejola and Lola Odunsi held different views as they believe it is time Oshonaike to leave the scene.
"Individual game is different from team game. No matter what your age is, as long as you are good, you can still go on. For me, this will give the younger ones the challenge to prove what they can do. She should make the younger female ones to challenge her and beat her to the game. Also, provided the energy is there, I don't see any problem why she cannot continue," Oyejola said.
"Her being around cannot discourage the young ones rather it is a challenge for them to beat her. I think she should still be around so that she can give the young ones the challenge. She can also be a player/coach at the same time."
Odunsi disagrees, stating:"I would love to see another female take over because Funke has been around for years. Though I don't have a problem with Funke still playing, I think we need a new face in women's table tennis. She has paid her dues but her still being invited, I think we will not have the opportunity to discover other players who could also be as talented as her."

Fastest Paying Betting Site in Nigeria
: Grab your 140% First Time Deposit Bonus Now —
www.Sportybet.Com
Copyright © 2021 Completesports.com All rights reserved. The information contained in Completesports.com may not be published, broadcast, rewritten, or redistributed without the prior written authority of Completesports.com.