Analysis By Mumini Alao in São Paulo:
WILL Super Eagles pacy winger Ahmed Musa be fasting when Nigeria take on France in their World Cup Round of 16 clash in Brasilia on Monday? Complete Sports couldn't reach Musa to put the question to him directly, so we asked team media officer Ben Alaiya to help pose the question. An answer was still being awaited at the time of this report.
The annual 29 or 30-day Ramadan fast for Muslim faithful worldwide got under way on Saturday (some others started on Sunday) and that got Complete Sports thinking about Musa and Ramon Azeez in the Nigerian team in Brazil. But it is not only the Nigerian players who have to make a decision concerning the third pillar of their faith.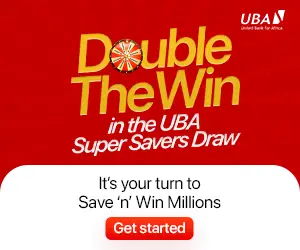 When he was asked, France coach Didier Deschamps reportedly said he was leaving it to players like Paul Pogba and Mamadou Sakho to make their choices. "I will not interfere with their faith," Deschamps was quoted as saying by emirates247.com. France have a large contingent of Muslim players mainly from its territories and former colonies.
If Musa and other affected players decide to postpone their fast until they're through with the World Cup, they won't be alone. According to emirates247.com, Germany's Mesut Ozil has already said he would defer his fasting.
The website justifies Ozil's decision: "In 2008, the Dar al-Ifta, Egypt's main Islamic body, allowed professional footballers to eat during Ramadan if they were bound by contracts to play during the holy month and they felt that fasting will impact their performance. Other workers involved in "hard labour" are also given a dispensation."
Ozil felt he belonged in that category. "I can't take part," the German midfielder was quoted as saying.
Emirates247.com reports, however that the Algerian team will nearly all be fasting when they battle Germany in Porto Alegre. The Algerians are reportedly using Hakim Chalabi, a sports medicine specialist at the Aspetar clinic in Doha, Qatar and one of Fifa's leading experts on fasting footballers.
"It is a period when the risk of injury increases, especially in the lower back, the joints and the muscles" said Chalabi. "This is mainly because of dehydration and not the lack of eating."
Players can lose up to six litres (11 pints) of fluids during a match.
The expert, a former medical chief at French football giants Paris St Germain, said the level and quality of nutrition had to be changed to cope with exercise during Ramadan.
"The players must hydrate themselves better. We also advise them to take a longer siesta during the afternoon to make up for some of the lost sleep."
Algerian and other players who choose to fast at the World Cup will not have to go hungry or thirsty for too long, however. Complete Sports reports that dawn to dusk (the period of the fast) in Brazil has been between about 12 hours only, unlike in some other regions of the world where it might stretch up to 16 hours or more.
Copyright © 2023 Completesports.com All rights reserved. The information contained in Completesports.com may not be published, broadcast, rewritten, or redistributed without the prior written authority of Completesports.com.