By Kayode Ogundare: 
If you grew up watching football in the 1980s, there were a lot of stories told about him. He supposedly had so much jazz that nobody could score against him. He was also reportedly capable of turning into a lion in the goalpost to frighten anybody intending to score against him. He was a juju man. He had the ability to turn into any animal between the posts. He had an eerie smile always plastered to his face, no matter the situation on the pitch.
Raymond Adetokunbo Idoreyin King, better known as Raymond King, was an enigma…
IN THE BEGINNING
I was born Raymond Adetokunbo Idoreyin King. I'm from Uyo in Akwa Ibom although I was born in Lagos, played in Ibadan for IICC and Abiola Babes in Abeokuta where I now lived. I'm also an adopted son of the city.
I attended Seventh Day Adventist Primary School, Abule Oja in Lagos. After that I moved to Ibadan where I attended Methodist High School but had to return to Lagos and joined St Finbarrs' where I was teammates with future Green Eagles teammates Stephen Keshi, Paul Okoku and Henry Nwosu who was a year ahead of us in school.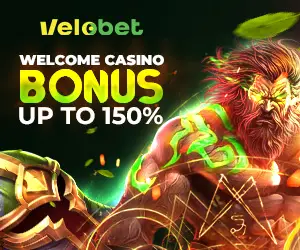 YOUTH CLUB
My first youth club was a seven-aside team called Seven Planners FC in the 1970s owned by a certain Mr Akande Gomez. It was at Seven Planners that the majority of the guys who eventually formed the bedrock of the team that won Nigeria's ticket to the FIFA World Youth Championship in 1983 first emerged.
I went back to Ibadan to join Spitfire FC, the feeder team for the then IICC Shooting Stars and also represented Oyo state at the National Sports Festival in Kaduna '77 and again two years later at Oluyole '79.
By this time I was already playing for EMCO Steel FC, owned by a construction company from where I moved to Coop Giants, the football team owned by Cooperative Bank.
BIG BREAK
I was with Coop Giants until 1981 when I moved to Lagos and joined Wema Bank where we went all the way to the final of the Oba Cup before losing to Leventis. I was happy at Wema but I was soon to get into trouble with the politics of the game.
I had a contract with Wema but naively signed another contract with Julius Berger so I got suspended for one full season. It was a difficult period for me but thankfully the officials of both clubs where prevailed upon to resolve the issue in order to save my promising career.
To their credit, the officials of Wema backed down and said I could move to Berger. Thus my suspension was lifted after just six weeks and I moved to Berger where I was for two seasons.
NATIONAL TEAMS
Berger were playing in the Lagos Divisional Football League but such was my performances and reputation that I soon got an invitation to the senior national team, the Green Eagles even though I was not in the national league.
So I was in the team that lost 4-1 aggregate home and away to Algeria in the final qualifying round of the 1982 World Cup. It was a sad event but on a personal note it represented progress for me as a player.
At the start of the 1983 season, I teamed up with Abiola Babes of Abeokuta but I was not a regular because of national team assignment. I was in the Flying Eagles team that had qualified Nigeria for her first ever FIFA World Cup and, before I could settle down with my new club, we were on the plane to Mexico for the U-20 World Cup.
At the World Cup, we started brightly by beating USSR 1-0 courtesy of Tarila Okorowanta's goal. In the second game we lost to 3-0 to Brazil and that was not because they were necessarily better than us but because we made three silly mistakes and they punished us for each one of those mistakes. In the second half, we tightened up and we played better than them. In the last game we drew 0-0 with a Marco van Basten-inspired Netherlands and were narrowly eliminated.
SIGNING FOR ABIOLA BABES
I returned home to discover that Abiola Babes did not register because they said some people were scared of my reputation and that I was coming over to take their position. I was angry and wanted to leave but chief MKO Abiola intervened and ensured my registration was formalized but I only stayed with them for one season.
The following year I returned to Abiola Babes. They had lost the FA Cup the previous year to Leventis United but were becoming a big force bankrolled by Chief MKO Abiola and attracting some of the best players in the country.
IICC CHAMPIONS' CUP FINAL FIASCO
In 1984 I moved to IICC who had won the league in the previous season and were to play in the CAF Champions Cup. We had a good bunch of players in the team but I can tell you we were not the best on the continent. What we had going for us was a good blend of youth and experience and the wisdom of coach Adegboye Onigbinde.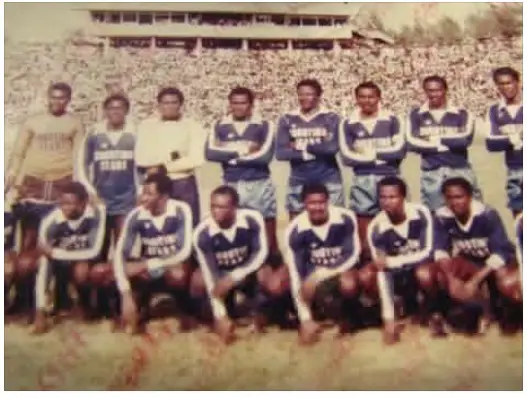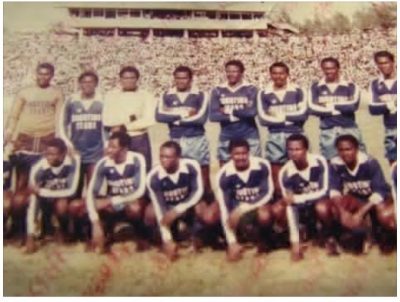 The senior players like Segun Odegbami, Felix Owolabi, Muda Lawal mentored us and were a constant source of encouragement for us on and off the pitch. They will call us into their rooms after training and games to advice us and inspire us with pep talks on how to get better.
Onigbinde was more than a coach to his players. He was a father-figure, always concerned about the players' welfare. Ask anybody who played under him.
1984 was fantastic. It was a sweet blend of experience and youthful talent. Then we had Onigbinde. He may not be a pastor but he believed in his technical abilities and trusted the players. Maybe the supporters got involved in juju during the continental games but I state boldly here that the players were not involved. I dare anybody to say the contrary.
TOUGHEST GAMES
I will rate the 1984 season as my toughest and the games against Fes of Morocco and Semassi Sokode in Togo as two of the most difficult games of my career. The game in Morocco was played under terribly cold and windy conditions and how we got a draw 1-1 draw still remains a mystery.
The most important game for me however was the final against Zamalek of Egypt. In the first leg in Cairo, though we lost 2-0, my performance was so impressive that the Zamalek fans were screaming 'gardien, gardien' in appreciation. I didn't know this until a member of our delegation explained that 'gardien' means goalkeeper in French so I had to wave back in acknowledgment.
In the return leg, I think we were just unlucky. Nothing more than that. We scored an own goal, Odegbami's goal-bound effort was deflected by our own player and we missed a penalty in a game we needed to win. Then the fact that we played the game in Lagos and not at our traditional base at the Liberty Stadium, Ibadan didn't help matters.
THE MAN MKO ABIOLA
Chief MKO, apart from financing, was also the moving force behind the club. He was motivator, coach, psychologist and our number one fan. That year we lost the league narrowly by one point to NNB FC (who, I must admit, also had a very good team) and after our last game we were all feeling down and morose but he rallied everybody and asked us to look forward to the next season and make things right. He also said we had the FA Cup to look forward to so the season was not completely lost. He then gave us money and asked us to go and have fun.
Later we had a team talk and resolved to win the FA Cup for him. We beat powerhouses IICC and Rangers on the way and faced BCC Lions of Gboko coached by James Peters in the final. Erroneously, because they were just promoted to Division II, we thought they were going to be easy pickings for us but we were surprised by their quality. They had a lot of quality all over the pitch with Dominic Iorfa as their dangerman. It wasn't until Peters joined Abiola Babes that we got to understand why his team was so good. He was simply one of the best coaches around at the time and it reflected in his teams.
Full time ended 1-1 but I stopped three of their penalties. I was already dubbed 'King of penalties'. One interesting sub-plot of the 1985 final was that Chief Abiola couldn't bear to watch after the heartache of losing the previous year. He asked his wife to represent him and travelled to London instead. After we won the cup, he was informed and he kept shouting 'Allah Akbar".
We had an open-bus parade around Abeokuta and ended at the Alake's palace where a big reception was organized for us. At the event, the late Oba Lipede asked those of us who are not indigenes of Abeokuta to point at any part of the city where we wanted to live and that we'll be adopted.
While others like Wahab Adesina chose Adatan, I picked MKO's family compound in Oja-gbo. The chief was astonished and announced in the presence of everybody that I had become an adopted son of the family. I've lived in the area since then till this day.
The following season we also competed but lost both League and FA Cup to Leventis United. The FA Cup loss was more painful because it was due to an own-goal by Toyin Ayinla who was one of our most reliable players. Again, Abiola didn't allow us to trade blames but said it's not possible to win every time. You win some, you lose some, he said. And, again, he compensated us despite the fact that we lost.
By reason of the fact that Leventis won the double in 1986, we qualified to play in the Cup Winners Cup as FA Cup losing finalists the following year. We attacked the competition with gusto. Our first round opponents withdrew so we faced ASEC of Cote d'Ivoire in the second round. We played 2-2 aggregate but qualified on penalties. Next were Nchanga Rangers of Zambia. We drew 1-1 away and beat them 2-1 here for a 3-2 aggregate win. In the semi-final, we lost 2-1 on aggregate to Esperance of Tunisa and got knocked out of the competition.
Something happened in Tunis to show how influential Chief Abiola was in his life time. After the game, which we lost, we got to the airport only to discover that the Nigeria Football Association (NFA) had failed to book our return ticket back to Nigeria after the game. They just purchased a one-way ticket for us and we were stuck at the airport.
Abiola was furious. We had a contigent of over 50 people including players, officials and some supporters. MKO didn't have the cash to pay for all our tickets but he asked the airline official to get him a telephone. He spoke on the phone for a while and all we kept hearing him say was "Habib, Habib" and then "Shukran".
Not quite long, we saw the airport manager hurring towards us in his pajamas. He apologized profusely to Abiola and made arrangements for us to fly out of Tunis.
Unknown to us, MKO Abiola had called the president of the country Habib Bourguiba and he, in turn, had dragged the airport manager out of bed to come and attend to us.
Rather than complain after our elimination from the Cup Winners Cup, Abiola asked the players to take a break and go to London to relax for three weeks before coming back to continue our season. He gave each player £1000 and told us to go enjoy ourselves.
We came back to face our backlog of games. We had to play four games in two weeks, including the FA Cup final. The Wednesday prior to the FA Cup, we played Rangers International but I was not in the lineup because I wasn't feeling too well. We went 3-1 down in the first half and Chief Mrs Simbiat Abiola, who was in the stadium, was very furious. She called the team doctor and told him to make sure I was fit for the final.
We faced Ranchers Bees in the 1987 FA Cup final. They were in Division II but their Argentine coach Alex Dominguez had fashioned a style of play which was difficult for opponents to organize so they were difficult to break down and dangerous when on the attack. Besides, they also had former Abiola players Dahiru Sadi and Victor Ogunsanya which made it extra difficult for us.
We played out a draw and the FA ordered a replay. The replay also ended in a 1-1 draw and we went into penalties. Before the shootout, Abiola came down to the pitch-side to beg me to save some of the penalty kicks. I told him to relax and ask someone to go and ice some champagne for celebration because we are definitely winning the game. I stopped one of their kicks and we went to his house to pop the champagne.
MKO AND I
That same 1987, my father was sick but he instructed me to dedicate my winner's medal to Abiola in appreciation of everything he had done in my life. So, at the medals presentation, the then Chief of General Staff Augustus Aikhomu was so impressed with my performance that he gave me his own medal that he had been decorated with so I ended up with two medals.
A reception was organized for us afterwards and I presented my medal to Chief Abiola while remembering the words of my father who had so much belief that we were going to win the cup. This moved me to tears and Abiola saw that I was crying but he didn't say a word.
Later he asked the late Best Ogedengbe to bring me to his residence and asked me the reason for my tears and why I presented my medal, which should have been my own treasured keepsake, to him instead. I told him I was acting on my father's instruction and that he was lying critically ill in hospital.
Immediately he instructed that my father should be taken from that hospital to see his own personal physician and gave his word that he should be flown abroad if need be. My father got the best care and recovered even though he died later that same year. At the burial, Abiola surprised me again because he sent a very expensive casket for my dad's internment. I can sit here and talk about the numerous good deeds of the man and I won't finish. He was just an enigma and kind to a fault.
Abiola Babes was disbanded at the end of that season and I briefly played for Stationery Stores. I got word that Dragons of Benin Republic wanted me so I drove down to Cotonou with my friend Ogbein Fawole. Chief Gbadamosi, chairman of Dragons told us that when the club lost in the Cup Winners Cup semi-finals to eventual winners Gor Mahia of Kenya, the fans fingered their Nigerian imports as having been compromised to throw the game and so they won't be disposed to seeing any Nigerian player on the books anytime soon. So we had to come back to Nigeria and I returned to Stores.
I soon left for Cameroun and teamed up with Carmack FC in the South-West of the country. I was there for two seasons before moving to Europe where I signed for Iris Thessalonica in Greece. I was there for two seasons before I returned to Nigeria in 1991 to briefly play for Lisabi Warriors before I hung my gloves.
I did my coaching course in Scotland and also have a FIFA Goalkeepers' trainers' certificate. I was in charge of Gateway FC until 2012 when I left the team.
PENALTY TRICKS AND JUJU IN FOOTBALL
Penalty stopping is psychological, not jazz. I take the ball, look into the player's eyes and tell him: "I'm Raymond King and I'm going to save your kick. It works well but sometimes it doesn't because I didn't save all the penalties taken against me.
Juju in football? It's a thing of the mind and may work for those who believe in it. In 1983 at the WYC in Mexico, we saw a building that had a church altar, a praying area for moslems and yet another part for traditional believers. We went there to pray, according to our faith, yet we lost 3-0 to Brazil. So juju worked for those who believed in it but I didn't.
This piece first appeared in the November 2016 edition of Complete Football and is re-published in honour of Raymond King who passed away on January 1, 2018
Copyright © 2023 Completesports.com All rights reserved. The information contained in Completesports.com may not be published, broadcast, rewritten, or redistributed without the prior written authority of Completesports.com.