Now that Cristiano Ronaldo has left Real Madrid, speculations have been rife as to whom the powerhouse club will look to target next. It seems that Real Madrid doesn't want to let go of the power tag that it holds, and is aiming for none other than Neymar!
Neymar and Real Madrid: Can it Happen?
You might love to play online games bet on Premier League matches or just get a list of new slots to try out new games.  However, Neymar going to Real Madrid, if it does happen, is going to be among the biggest news this year.
Interestingly, the Premier league's summer transfer just closed a week ago. Big names have moved to different clubs, but there is an allowance for some teams to still make the move. Manchester United and Manchester City are some of the teams that made big moves.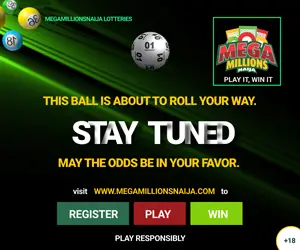 Over the years Real Madrid has signed some big names. Some of them include- David Beckham, Zinedine Zidane and Luis Figo. But we cannot forget mentioning one of the best strikers in the World Cristiano Ronaldo.
This summer Real Madrid has flashed out £100 million for new signings but the £105 million sale on Ronaldo was a big move. As per now, their focus is on the Spanish transfer window.
In the recent days, there are some rumours that have been running around that Neymar is about to transfer to Real Madrid. The Spanish club is making arrangements for a groundbreaking £ 270 million move for Neymar.
However, there is a catch.
The move will only be made if Paris Saint Germain fail there Financial Fair Play Test. The UEFA opened an investigation on PSG after a big spending last summer. The Les Parisians splashed £200 million to get Neymar from Barcelona.
Javier Tebar accused PSG of financial doping. The sanctions UEFA have enforced on PSG will cause them to sell Neymar.
The departure of Cristiano Ronaldo has definitely left a big gap in Real Madrid. Florentino Perez has been making moves to replace Ronaldo. His departure had already been heavily linked to sports stars Neymar and Hazard. Both of these players were the top picks for Real Madrid after Ronaldo left for Juventus.
Another target for Real Madrid is Mauro Icardi. The 25- year old is yet to sign a £6.3 million a year deal with Inter Milan. However, the Italian side is reluctant to let him go as the Champions league is underway.
Real Madrid was set to dish out £90 million for the player. His wife who is also his agent fueled speculation earlier this year that Icardi was only going to listen to deals above £ 97 million. The Spanish transfer window is about to end in a few days, but high chances are that he will stay in Italy.
Inter Milan had been on a high pursuit to get Ronaldo but Real made a quick move to avoid wrangles. Luka Modric was their next man but the Italian transfer window closed on Friday thus their efforts were futile.
Copyright © 2021 Completesports.com All rights reserved. The information contained in Completesports.com may not be published, broadcast, rewritten, or redistributed without the prior written authority of Completesports.com.