Argentine-American coach, Rodolfo Zapata talks to SL10.ng on the Argentina team that will face the Super Eagles at the World Cup and his predictions for the tournament being staged in the land of football.
You don't need to rush to internet search engines to find out the identity of 48-year-old Rolo Zapata. He is well known in these parts for managing Nigeria Premier League side Sunshine Stars FC, as well as South Africa Mpumalanga Black Aces FC in the past.
What is the mood right now in Argentina regarding the pairing of Argentina and Nigeria in the same group and the match on June 25?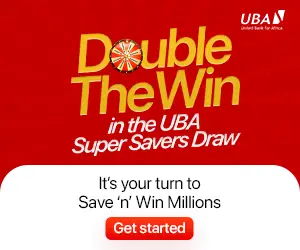 RZ: Everyone in Argentina is in a positive mood, the same kind of feeling we had before we won the 1986 World Cup in Mexico. Argentina are always going to be a force to be reckoned with, and we also have the advantage of playing in our home continent, so many people fancy our chances of winning the tournament.
Who are the Super Eagles players that the Argentina team plan to pay close attention to?
RZ : With my Sunshine Stars FC in the Nigerian Premier League (2010), I was lucky to play against Ahmed Musa, Uche Nwofor, Gabriel Reuben and Ramon Azeez. They are great players. Also, I like Onazi and Victor Moses.
Who are the dangerous players in the Argentinian side?
RZ : Messi, Higuain and Aguero are the strongest point. Messi is afforded the freedom to roam from the right side. Higuain is the most advanced of the three and is fielded through the middle and Aguero positioned on the left of the front trio.
Do you know of any weak points in the Nigerian team that Argentina plan to exploit?
RZ : I strongly believe that Nigeria need to learn from past mistakes, but don't live in it I have no doubt that Nigeria will qualify for the next stage.
Going into the tournament, Lionel Messi has struggled, scoring more than one goal in a match just once for the past three months. Is he in the best form?
RZ: Not only Messi … Goalkeeper Sergio Romero isn't even a regular starter for his French club Monaco, and the defenders in front of him aren't as awe-inspiring as the men up front.
Pablo Zabaleta and Marcos Rojo are the regulars at right-back and left-back respectively. Zabaleta is perhaps the likeliest of the two to forage forward due to Lionel Messi's tendency to drift from his starting position on the right of the front three.
Garay and Fernandez are the first-choice centre-half pairing in a four-man backline, though Sabella occasionally used five at the back for tricky away ties, bringing in the likes of Hugo Campagnaro or Martin Demichelis.
Midfielders will be Mascherano, Gago and Di Maria. Mascherano played the
whole season at central defense in Barcelona.
It is not the same to play as a central midfielder. Gago didn't perform well last season in Boca Jr, plus he is still struggling with a knee injury sustained last month. Only the Real Madrid man arrives after an excellent campaign. Di Maria plays in a similar role for Carlo Ancelotti's Champions League winners.
What formation are you expecting Argentina going to play against Nigeria?
RZ: Coach Sabella tactics are 4-3-3 and 5-3-2. This will depend on the opponent. Argentina arguably has the best attack of any team in the world, but there are some question marks over their defense and goalkeeper.
Goalkeeper: Romero. Defenders: Zabaleta, Fernandez, Garay and Rojo. Midfielders: Gago, Mascherano and Di Maria. Forwards: Messi, Higuain and Aguero. This formation will depend on injuries or warnings in previous games.
What's your take on the 23-man squad announced by Keshi. Did sentiments play a part in his selection, and do you think an untested local coach is the best to take Nigeria to the World Cup?
RZ : Coach Keshi did a great job! But World Cup is not the same that African Cup of Nations or friendly games.
Bosnia have been impressive in their last two friendly matches, winning games against Ivory Coast and Mexico. What do you think will be the outcome of their game at the World Cup against Nigeria?
RZ : Argentina and "Super Eagles" will qualify ahead of Iran and Bosnia. Argentina vs Nigeria will be a decisive game. It will not be the same to finish in first or second place in Group F. If all candidates win their groups, Group F winner will have a fairly clear route to the semi-final.
Source: sl10.ng
Copyright © 2023 Completesports.com All rights reserved. The information contained in Completesports.com may not be published, broadcast, rewritten, or redistributed without the prior written authority of Completesports.com.