Tottenham Hotspur striker Harry Kane, Manchester United's Jesse Lingard and recently crowned 2017 CAF Africa Player of the Year winner Mohamed Salah of Egypt and Liverpool are among eight nominees for the EA SPORTS Player of the Month award for December.
The nominees were announced on the Premier League's official website on Friday.
The five other shortlisted players are Marcos Alonso of Chelsea, Marko Arnautovic of West Ham, Liverpool's Roberto Firmino, Nicolas Otamendi of Manchester City and Riyad Mahrez of Leicester City.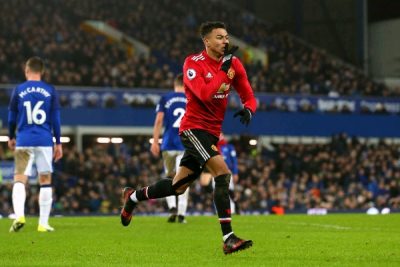 For the Barclay's Manager of the Month for December, six managers are in the running.
The managers are Pep Guardiola of Manchester City, Jurgen Klopp of Liverpool, Everton's Sam Allardyce, Tottenham Hotspur's Mauricio Pochettino, Chelsea's Antonio Conte and Crystal Palace boss Roy Hodgson.
The winners in each categories will be announced on Friday, 12 January.
Nominees for EA SPORTS Player of the Month award for December:
Marcos Alonso (Chelsea)
Marko Arnautovic (West Ham United) Roberto Firmino (Liverpool)
Harry Kane (Tottenham Hotspur) Jesse Lingard (Manchester United) Riyad Mahrez (Leicester City)
Nicolas Otamendi (Manchester City) Mohamed Salah (Liverpool)
Barclays Premier League Manager of the Month nominees for December:
Sam Allardyce (Everton)
Pep Guardiola (Man City)
Jurgen Klopp (Liverpool)
Mauricio Pochettino (Spurs)
Antonio Conte(Chelsea)
Roy Hodgson (Crystal Palace)