Manchester United new signing Alexis Sanchez has expressed his delight at joining "the biggest club in the world".
Sanchez joined United on Monday from Arsenal in a deal that saw Henrikh Mkhitaryan move in the opposite direction.
Speaking about his transfer, Sanchez, 29, told the United website: "I am thrilled to be joining the biggest club in the world. I have spent three-and-a-half wonderful years at Arsenal and I bring with me very positive memories of that great club and its fans.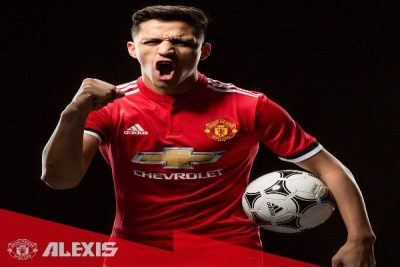 "The chance to play in this historic stadium and to work with Jose Mourinho was something I could not turn down. I am very proud to be the first Chilean player ever to play for United's first team and I hope I can show our fans all around the world why the club wanted to bring me here."
United manager Jose Mourinho added: "Alexis is one of the best attacking players in the world and he will complete our very young and talented group of attacking players.
"He will bring his ambition, drive and personality, qualities that make a Manchester United player and a player that makes the team stronger and the supporters proud of their club dimension and prestige.
"I would like to wish Henrikh all the success and happiness that I am sure he is going to get. He is a player that we will not forget, especially for his contribution to our Europa League victory."