The Chairman finance committee of the Nigeria Football federation, Hon Shehu Adamu who moved the motion for the impeachment of the NFF president, Aminu Maigari. Adamu spoke with SL10 on why the NFF boss was impeached.
SL10: What made you move a motion for the impeachment of Aminu Maigari as president?

Adamu: key among the issues is financial misappropriation and boycotting of administrative protocol in taking decisions which runs contrary to the NFF statues,the need for us to enforce respect for protocols also played a part.
How many count charges because the ones you mention are too few to warrant impeachment?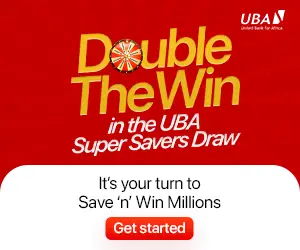 I only told you the the key factors but overall they were 15 count charges against him which he couldn't defend, and at that point I moved a motion for his impeachment.
So many Members Voted for his impeachment?
Eight (8) out of 13 members and the rule on impeachment is clear 50 percent plus one,we got that and he was asked to leave us while the meeting continued.
One member said he didn't vote for Maigari's impeachment, that his signature was forged. Is that true?
Not at all, everybody whose signature you see on that paper voted for Maigari's removal, Ahmed Kawu can't claim he didn't sign as he did so in front of Effiong Johnson. It is laughable for him to deny signing.
So after Maigari's Impeachment, how did the meeting go?
Very well, we did a review of the 2014 World Cup performance,we set up machinery to ensure our youth teams both male and female do well in their various assignments, starting from this week and of course with spoke on Keshi's future.
What was the conclusion on Keshi's future?
We have resolve to give him a new deal, so he can continue with the good work he has started, Nigerians want him to continue and we are willing to grant them their wishes,we are keen on retaining Keshi and his crew.
What About his Financial demands?
To that effect we have set up a three man committee who will liase with him, bring back recommendations to us and we are hopeful we will find a common ground with him.
Any plan B in case he refuses the offer?
Like I told you, Plan A is Keshi, plan B is is Keshi, even C, D and E, and we are confident he will accept to continue as a Nigerian who have served this country as a player and now as a coach. I don't think he will say no.
Thank you very much
You welcome, credit to you guys at SL10 Nigeria you are doing a good job, keep it up.
Copyright © 2023 Completesports.com All rights reserved. The information contained in Completesports.com may not be published, broadcast, rewritten, or redistributed without the prior written authority of Completesports.com.