…MVPs Aim To Surpass Messi, Ronaldo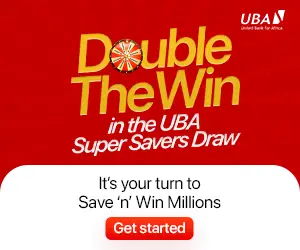 The two outstanding youngsters of the 2016 Shell Cup football competition, Joseph Ejeh and Kelvin Amadi, have described their sponsored trip to the Netherlands as 'amazing' and 'highly rewarding'.
The two most valuable players of the long-running competion for Nigerian secondary school pupils were hosted to a reception on Saturday by Shell upon their return from a one-week training tour of the Netherlands.
Ejeh, a 16-year-old midfielder and SS3 student of FOSLA Academy, Abuja, said his stay in the Netherlands was a great experience.
"I must thank God and Shell for this wonderful opportunity to learn new things about football," Ejeh said.
"We trained with the Feyenoord Academy and I was pleasantly surprised about the training methods and everything. The coaches made us work hard, but they and the players were warm, friendly and very accommodating.
"I learned to interact better with others and to be a more intelligent footballer. I'd one day like to be even better than my football hero, Cristiano Ronaldo."
Amadi, a 16-year-old SS1 pupil of Excel Schools, Port Harcourt, was also grateful to Shell for the Netherlands and Feyenoord opportunity.
"I learned a great deal in the Netherlands from the Feyenoord coaches and our chaperone, (NNPC's) Mrs Tolulope Adefuwa, who treated us like her own children," Amadi, a forward, said at the reception/welcome event in Lagos.
"I learned how to win, how to exploit space in tight games and how to improve my goal-scoring. I'll need all those lessons if I want to achieve my dream of surpassing Lionel Messi, my football hero."
The General Manager, External Relations, of Shell in Nigeria and Gabon, Igo Weli, said Shell will always support the initiative to effectively combine sports and academics.
He said: "These young heroes have made us proud and we'll like to see them continue to excel both in football and their academics.
"Shell is partnering with Feyenoord because they have one of the best academies in the world. We want to produce well-rounded individuals who will have something to fall back on after their football careers.
"Great footballers like Adokiye Amaisimaka, Sunday Oliseh and Segun Odegbami have demonstrated that you can be whatever you want to be after your football career if you're educated. That's why Shell supports football and education by sponsoring the Shell Cup for 18 years and building libraries and giving out scholarships."
Shell Nigeria spokesperson Bamidele Odugbesan said the 2016 Shell Cup was the biggest since inception, with the Feyenoord partnership and the involvement of former Nigeria striker Mike Obiku.
Copyright © 2023 Completesports.com All rights reserved. The information contained in Completesports.com may not be published, broadcast, rewritten, or redistributed without the prior written authority of Completesports.com.