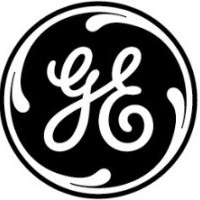 GAUTENG, South Africa, November 30, 2018/APO Group/ —
South Africa's  National Radiology Services Incorporated (NRS) at the Netcare Waterfall City Private Hospital has launched the new Senographe Pristina mammography (https://bit.ly/2rdzE1B) system, designed to make breast screening more comfortable and inviting for patients. NRS Inc also launched its upgraded SIGNA* Explorer G2 MRI, which will offer increased diagnostic quality, patient comfort and enable clinicians improve workflow.
SIGNA is built on the high definition MRI platform. The upgrade to SIGNA Explorer G2 will lead to improved operational experience and patient satisfaction through shorter scans and fewer repeated scans. NRS Inc will benefit by up to 30 percent increase in procedures due to potential increased throughput and referrals.
GE healthcare partnered with radiologists, technologists and most importantly, patients, to create a mammography experience that is designed to deliver higher diagnostic accuracy for the detection of breast cancer during a mammogram. Pristina is engineered by Women for Women- putting the women at the heart. NRS Inc is the first to install the system in South Africa.
"We are excited to collaborate with NRS Inc on the MRI upgrade and Pristina mammography system. The MRI upgrade will enable NRS Inc to access the increased efficiency of SIGNA Explorer while the Pristina will support better health outcomes for current and future generations of women," said Graham Maritz, General Manager, at GE Healthcare South Africa. "Through such initiatives, we are working to make a reality in South Africa, increased access to quality and efficient healthcare solutions."
Senographe Pristina features a new ergonomic design to reduce physical strain with dedicated functionalities for easier patient positioning and comfort during the mammogram. By making patients more comfortable during the breast exam, technologists can focus on more suitable positioning, enabling a faster and smoother 3D mammogram experience for both the patient and the technologist.
Speaking during the unveiling ceremony, Dr Samantha Palliam said that early breast cancer detection has always been a priority for NRS Inc. "Unfortunately, because of the anxieties associated with mammography this is not always the reality. The Pristina mammography unit addresses some of these issues by reducing discomfort and allowing the patient to feel more in control. Added to this are the advantages of tomosynthesis and the use of contrast enhanced mammography for better detection," she said.
Fear of the discomfort and pain experienced during the exam is the main reason patients avoid having a mammogram. As a result, breast cancer is often diagnosed at an advanced stage. According to WHO (https://bit.ly/2ACw0CD), mammography is  shown to reduce breast cancer mortality by approximately 20% in high-resource settings. Early detection saves lives, and early treatment of breast cancer allows for a very good survival rate at the same time saving costs.
* Trademark of the General Electric Company.
Copyright © 2021 Completesports.com All rights reserved. The information contained in Completesports.com may not be published, broadcast, rewritten, or redistributed without the prior written authority of Completesports.com.