–Says efforts will be made to withdraw case from court
The Honourable Minister of Sport, Dr. Tammy Danagogo has assured that the federal government will do everything within its powers to make sure Nigeria is not suspended by FIFA.
In a release from the office of the minister, Dr. Danagogo called on warring factions of the NFF to do everything possible in order for the FIFA hammer not to fall on the country, and also list steps to be taken to achieve their aim.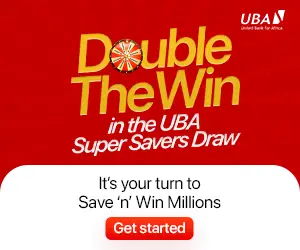 "We want to assure the plaintiffs in court, the aggrieved faction in the NFF and the general public that government will stop at nothing to ensure that Nigeria is not suspended, the NFF is thoroughly sanitized and the complaints of unbridled corruption and highhandedness by the NFF leadership are addressed timorously.
"In furtherance of that, we shall immediately set in motion machinery to: To ensure that the parties are persuaded to withdraw the case and suspension is lifted; encourage the Nigeria Olympic Committee to quickly activate the Court of Arbitration in Sports (CAS).
"This is necessary because the unending circle of disputes, court cases and FIFA suspension threats is caused by the fact that aggrieved parties in the NFF have nowhere to resort to for redress.
He stated further: "FIFA has said that they do not countenance with our national and municipal courts and there is no active Court of Arbitration in Sports. This leaves aggrieved parties at the mercy of the NFF leadership who are the complainants, judge and jury against any member of the NFF who complains against any form of corruption and highhandedness and as such, in often cases, are visited with bans and other forms of punishment contrary to the dictates of fair hearing ad justice.
"In view of the fact that FIFA also agrees that they abhor corruption, we shall employ every machinery of government to ensure that all the allegations of unbridled corruption over the years is thoroughly looked into and culprits brought to book."
Copyright © 2023 Completesports.com All rights reserved. The information contained in Completesports.com may not be published, broadcast, rewritten, or redistributed without the prior written authority of Completesports.com.