StarTimes, Africa's leading pay TV operator, has acquired exclusive media rights in Sub-Saharan Africa for FIBA's national team competitions for 2017 to 2021, including the FIBA Basketball World Cup 2019 in China.
Basketball's world governing body awarded StarTimes exclusive free and pay transmission rights across all territories of Sub-Saharan Africa for its leading tournaments (with the exception of free rights in Angola and French pay rights in Francophone on non-exclusive basis), the pay TV outlet stated in a press release on Monday.
StarTimes is the leading digital-TV operator in Africa, serving nearly 10 million subscribers through DTT and DTH platforms with 480 authorized channels.
Vincent Yu, StarTimes Media Division Chief Operating Officer, said: "We are so glad to offer the very best of national team basketball to our subscribers in Africa by having secured the broadcasting rights for the FIBA Basketball World Cup 2019 and all other leading events for the period 2017-2021. We are particularly excited to offer basketball fans in the region the chance to follow their favorite teams as they compete in the Qualifiers for the FIBA Basketball World Cup and the Continental Cups 2021.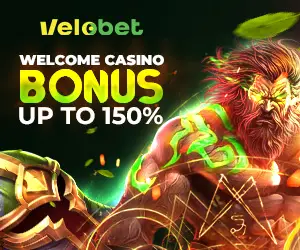 "This agreement is consistent with StarTimes' mission and values to offer the best sport content, which has always been our priority. Our partnership with FIBA will clearly be a turning point for African basketball fans."
FIBA Secretary General and International Olympic Committee (IOC) Member Patrick Baumann said: "Thanks to this partnership with StarTimes, the extent of our reach across Sub-Saharan African is bigger than ever before and we can cater to the millions of enthusiastic basketball fans. Having the very best of our national team competitions broadcast in the region will go a long way towards growing our sport's popularity and participation."
The agreement is in effect for the following countries and territories: Angola, Benin, Botswana, Burkina Faso, Burundi, Cameroon, Cape Verde, Central African Republic, Chad, Comoros, Congo-Brazzaville (Republic of), Congo (Democratic Republic of), Cote d'Ivoire, Djibouti, Equatorial Guinea, Eritrea, Ethiopia, Gabon, Gambia (The), Ghana, Guinea, Guinea-Bissau, Kenya, Lesotho, Liberia, Madagascar, Malawi, Mali, Mauritania, Mauritius (excluding French language), Mayotte (excluding French language), Mozambique, Namibia, Niger, NIGERIA, Reunion (excluding French language), Rwanda, Sao Tome and Principe, Senegal, Seychelles, Sierra Leone, Somalia (including Somaliland), Socotra, South Africa, South Sudan, St. Helena and Ascension, Sudan, Swaziland, Tanzania (United Republic of), Togo, Uganda, Zambia, Zimbabwe.
The agreement covers the following events: FIBA Basketball World Cup 2019 and its Qualifiers; FIBA Continental Cups 2021 and their Qualifiers; FIBA AfroBasket 2017; FIBA Women's AfroBasket 2017; FIBA Women's Basketball World Cup 2018; FIBA Olympic Qualifying Tournaments for Men and Women (2020); all remaining 2017 FIBA Continental Cups (FIBA AmeriCup, FIBA Asia Cup, FIBA EuroBasket, FIBA Women's AmeriCup, FIBA Women's Asia Cup); all 2019 and 2021 editions of FIBA Women's Continental Cups (FIBA Women's AfroBasket, FIBA Women's EuroBasket, FIBA Women's AmeriCup, FIBA Women's Asia Cup); FIBA U19 Basketball World Cups for Men and Women (2019 and 2021), FIBA U17 Basketball World Cups for Men and Women (2018 and 2020).
The agreement was brokered by FIBA Media, the strategic partnership between FIBA and Perform, which continues to secure multi-year agreements related to FIBA's new calendar of events.
Copyright © 2023 Completesports.com All rights reserved. The information contained in Completesports.com may not be published, broadcast, rewritten, or redistributed without the prior written authority of Completesports.com.