"No supporter of the Super Eagles should expect so much that he or she suffers a heart failure on account of a draw against Iran or a loss to Bosnia (God forbid). If the footballers themselves don't commit suicide and still exchange jerseys with their opponents in spite of the outcome of any match – win, lose or draw – then the fans should stop dying for football."
THE LEGENDARY former Liverpool manager Bill Shankly was famously reported to have said that football was more important than life and death! To quote him verbatim, he said: "Some people believe football is a matter of life and death, I am very disappointed with that attitude. I can assure you it is much, much more important than that."
I do not agree with Shankly's sarcastic theory. Although, common sense suggests that he didn't mean those words literally and he only meant to drive his point home about the importance of football, the danger is that some fans hang on to the literal meaning and are ready to die for football. And they do die for football!
The latest in the long line of such football fatalities happened last weekend in Lagos when two fans of Real Madrid Football Club reportedly collapsed and died due to the anxiety caused by the club's UEFA Champions League Final against Atletico Madrid. The two "Madridistas" reportedly thought "their club" was heading for defeat as the clock ticked 90 minutes and Real were still 1-0 down to Atletico. Ironically, Real equalized in injury time (93rd minute) and went on to win the game 4-1 in extra time. But the two unfortunate fans did not survive to celebrate the victory.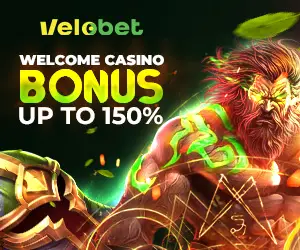 The sad episode is a timely reminder to all soccer fans to be sensible and reasonable in their expectations as the 2014 FIFA World Cup kicks off in a matter of days in Brazil. Specifically to Nigerian fans, my sincere admonition is for us to be realistic and not get carried away by any tall dreams. Please prepare your mind that the Super Eagles may win, lose or draw any match so that nothing will catch you – or your heart – by surprise.
Some weeks back, I was asked on an NTA Channel 10, Lagos programme, Eko Oni Baje, how far I thought the Super Eagles would go in Brazil. My response was that our primary objective should be to win our first game. For a country that did not win a single game in our last two outings at Korea/Japan 2002 and South Africa 2010 combined, setting a high target or dreaming of winning the trophy in Brazil is, to say the least, expecting too much.
If we win our first game against Iran on June 16, we should target a second win against Bosnia Herzegovina on June 21. If we win that as well, we then look to qualify for the second round when we face Argentina on June 25. We must only set short targets and pursue them one step at a time. We mustn't dream too far ahead of ourselves so that we do not suffer some fatal disappointments.
This admonition got more filip when I received an advance copy of the colourful Complete Football magazine World Cup special edition going on sale on Monday, June 2nd. (Don't miss it, by the way). A scan through the pages devoted to "Nigeria's Ambassadors" brought the point home that the Super Eagles are underdogs at Brazil 2014. Of the 30 players in coach Stephen Keshi's provisional list, 24 of them had "NONE" written in the column for previous World Cup appearances.
Nigeria will not be the only team in this category. In fact, Bosnia's entire squad will have "NONE" written against their names as the country has never qualified before. The Super Eagles also impressed on their debut at USA '94 and we have seen several first timers pull off surprises in previous tournaments. But in the final analysis, it's the teams with the experience and pedigree that take home the title.
Our present Eagles have the capacity to pull off some surprises in Brazil, but they will still be rated in the category of underdogs because that is what their statistics confer on them. And if you are an underdog, you must prepare for the worst while hoping for the best.
No supporter of the Super Eagles should expect so much that he or she suffers a heart failure on account of a draw against Iran or a loss to Bosnia (God forbid). If the footballers themselves don't commit suicide and still exchange jerseys with their opponents in spite of the outcome of any match – win, lose or draw – then the fans should stop dying for football.
Of course there are many more important things in life than the beautiful game of football. Bill Shankly is wrong!
Tips on Staying Alive
lf your eyes and heart can't withstand the tension of watching a football match, listen to the radio commentary only.
If you still can't control your anxiety, switch off the radio and wait for the result at full time.
Remember that if you die because of a football match, the world will go on without you.
So, stay alive and simply enjoy the World Cup.
Sensible Quote:
"I'm going to Brazil with lots of ambition, but I'm a realist, too. There are countries that are much better than us on paper. We can't hide the truth. The only match that France won in the group stage of a World Cup in the last 12 years was against Togo in 2006. I can't talk about winning the World Cup. To win it for us would be viewed as a miracle." – France coach Didier Deschamps.
Real: Class is Permanent
lT WAS a triumph of class and individual talent over grit and collective endeavour last Saturday as Real Madrid achieved their 10th European title at the expense of their city rivals Atletico Madrid.
I had predicted here last week that the game could go either way and that was borne out as Atletico went within touching distance of the trophy before it was cruely snatched away from them in injury time and extra time.
As expected, Atletico worked tirelessly early on to shut out Cristiano Ronaldo and Gareth Bale, the latter of whom wasted the few openings that came his way in regulation time. Atletico then profited from an error by Real goalkeeper Iker Casillas to grab a first half 1-0 lead only to concede an equalizer in the 93rd minute as Real mounted relentless pressure.
Angel di Maria's solo run and shot which led to Real's second goal by Bale perfectly illustrated the individual class of their players compared with Atletico's army of battlers. That goal took the wind off Atletico's sails so much so that when Real's substitute, Marcelo, strolled in to fire in the third goal, the tired Atleti players could only stand and watch. Ronaldo's fourth from the penalty spot put the gloss on La Decima!
Lessons from the game
1. Never give up. Real never gave up and they were rewarded late, late into the game when nearly all hope was lost.
2. Team work and hard work pays. Atletico didn't have the expensive individual talents of Real, but they nearly pulled off the win by working so hard as a team and covering up for each other.
3. Scorelines can be misleading. People who only hear about the 4-1 scoreline or read about the statistics in future may not realize how hard Atletico fought for the title.
4. Class is permanent. Having also worked very hard to rescue the game against a very difficult opponent, Real Madrid eventually triumphed because of the greater individual class shown by their players.
Final verdict: The better side won.
Scotland Game A Formality?
l WOULD be surprised if Super Eagles coach Stephen Keshi didn't already know his final 23 for the World Cup Finals even before the warm-up game against Scotland at Craven Cottage. If that is the case, the game shouldn't be more than a formality to get his players, particularly those that have been inactive in recent months, on the way back to match fitness.
Unlike Adegboye Onigbinde in 2002 and Lars Lagerback in 2010 who were appointed as ad hoc Eagles coaches just months to the World Cup and had to use the warm-up games to assess the players and pick their squads, Keshi already knows his team inside out and wouldn't be relying on one spark of brilliance in a warm-up game to include a player in his squad. Instead, he would be relying on the data he has collected on each player over a period of time to determine the consistency and realiability of his choices.
Considering the fact that the deadline for the submission of the final 23 to FIFA is June 2which is less than a week from now, the Scotland game may be not more than a high profile warm-up, irrespective of the result.
Feedback
Real's Prayer Warrior
DURING the UEFA Champions League Final, I left the game on TV to go and say my muslim night prayers. I requested Allah to give Real Madrid an equalizer and to allow the best team to win the game.
Thereafter, I told my wife and other co-spectators that Real would equalize and win. It happened. At 3-1, I predicted 4-1 and that also came to pass. I believe I deserve a special award from the club. I don't mind a free ticket to the World Cup in Brazil. – Barrister Al-Amin Alao, Benin City.
* I'm sure Real Madrid president Florentino Perez is reading this.
MUMINI, so much for Atletico's grit, youthfulness, speed and compactness. In the end, Real's EXPERIENCE won the day. Let's give it to Carlo Ancelotti. Congratulations to Real Madrid for winning La Decima. Better luck to Atletico next time. – Howard Odigie, Lagos.
Copyright © 2023 Completesports.com All rights reserved. The information contained in Completesports.com may not be published, broadcast, rewritten, or redistributed without the prior written authority of Completesports.com.