The Russian 2018 World Cup starts in a matter of few days and the Super Eagles Team Coach, Mr. Gernot Rohr refuses to take along the current highest goals scorer (pichichi) of the Nigeria National League in person of diminutive striker called Lokosa Sewanu Junior. There are three important reasons why Lokosa Junior should have been given opportunity to show-case his talent in Russia.
Firstly, many countries are coming to this year Edition of World Cup with mostly younger players such as Kylian Mbappe and Ousmane Dembele who are 19 years and 21 years from France, Achraf Hakimi and Amine Harit are just 19 years and 20 years from Morocco, Luka Jovic at 20 years of age will features for Serbia, Davinson Sanchez at 20 years will play for Colombia, Timo Werner from Germany is just 22 years old, Roderigo Bentancur from Uruguay is 20 years, Alexander Arnold and Marcus Rashford who are 19 years and 20 years will debut for England, Kasper Dolberg will play for Denmark at the age of 20, Ruben Dias is 21 years and will be playing alongside with Roanaldo of Portugal while Cristain Pavon is just 22 years and will playing with Messi for Argentina squad. Secondly, Lokosa who is 24 years old is currently the highest goal scorer in a Nigerian league that still regarded among the most strongest in Africa and I do not think any other African nation team will go to the World Cup without taken along their national league highest goal scorer. Thirdly, the Nigerian league has different divisions with thousands of young and promising footballers who are looking up to and making some of these premier league players as their role models. For dropping a player that leads the goal chart of a country with of almost 200 million people could not have been a morale booster for these kid-players. This action is not the best way to encourage fans to watch league matches. Are we still asking ourselves why our stadium are always empty during league matches?.
This 24 years old Badagry born striker from Kano Pillars scored 18 goals in twenty games (almost an average of a goal in all matches played so far this season). The promising striker is being denied of exploiting his talents in Russia. I was opportune to watch sixteen of his league matches goals in video few weeks ago. This lethal striker is full of energy to score more goals in any slightest opportunity on the field of play. His goals explain the volume of actions carried out (productivity) on the field of play and outcome of those actions with amazing goals to lead the goal chart in Nigeria right from the beginning of this year league. Infact, the guy had made history as the first player to have scored 14 goals during the first round of the Nigeria premier league competition. His goals to me meet the four key performances indicators to measure the ability of any striker in helping his team to play well and dominate their opponents. Lokosa is tactically astute and takes quick decision in goal area. These four performance indicators include set play, grip on the game (passes), contest for the ball and shots (goal scoring and defending ability).
Meanwhile, some ex-international like Friday Ekpo says that Lokosa ¨…is as good as any Nigerian striker playing abroad…" while Atlanta 1996 Olympic gold medalist, Emmanuel Babayaro says "…my guts tell me Lokosa will make the 23-man final list". I so much have believe that this promising striker was just invited to Eagles camp just to make the initial 30- man list as they have already knew the final list of players travelling to play for Nigeria in Russian. There should be necessary criteria for performances of any footballer which should always be valued by taking into consideration of their present performances. I was expecting the Super Eagles Coach to give Lokosa and other two invited home based players the opportunity to play in all those organized friendly matches even for few minutes. But the Coach Rohr and his cohorts have already made up their mind and that was the reason Rohr said even before Junior played against D.R Congo. He told a reporter before that match that "Simy (Simeon Nwankwo) is 50-50 to go to the World Cup….-and that even if he (Lokosa) does not go, he is training well with the team and the experience will help him in his club". The case could have been different if Lokosa plays in any team abroad with 10 goals to his credit. To be honest with you, Lokosa present performances (as of today) is better than three of the six strikers that made the final list. Apart from Simon Nwankwo that scored eight league goals this season in Italy, others strikers that made the list have not shown any outstanding performances with their clubs this season. This was evident with the Super Eagles poor performances in almost all their friendly matches against not well rated countries like Poland,
Serbia, England and Czech Republic.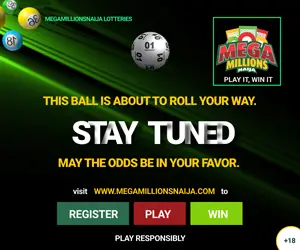 Moreover, it is high time for the handlers and concerned authority of the Super Eagles to know that player performances is measured both in terms of how well he performs on the field of play and how well behaves off the field. Players should not be selected because of names and reports on the pages of newspapers. All potential and interested players should always be given opportunity to come and "fight" for a place in the team and not to come and just pick their old jersey. Modern football has gone beyond that old selection without merit. Any known player that is not 100 percent fit for one edition still have to wait to prove his worth in another World Cup competitition.
Written by Adewale T Akande,
Postgraduate Student, University of Autonoma,
Barcelona, Spain.
Tel; +34632511469
[email protected]
Copyright © 2021 Completesports.com All rights reserved. The information contained in Completesports.com may not be published, broadcast, rewritten, or redistributed without the prior written authority of Completesports.com.