By Adeboye Amosu:
Nigeria's Super Eagles have caught the attention of the football world again with their unique travel outfit to the 2018 FIFA World Cup in Russia on Monday, Completesportsnigeria.com reports
The team's World Cup jersey has been the most talked about in the build-up to the mundial and many have rated it as the best of all the 32 countries that will be in Russia.
The kits produced by Nike saw fans queuing up outside stores to get their hands on it the day it was officially released into the market.
Pictures of the players in the traditional wear flooded the social media on the day of the team's departure for Russia on Monday.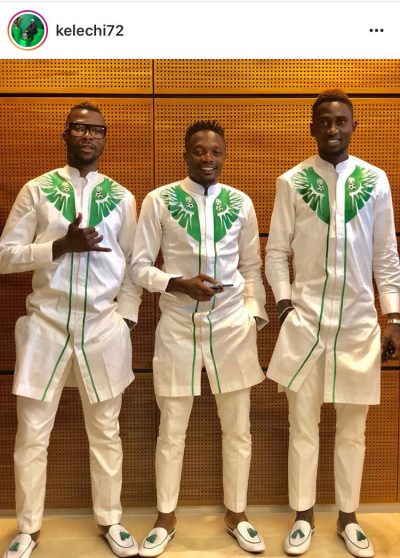 "First it was the announcement of their tournament kits that sent football supporters crazy. Now it is their travel attire that has got everybody talking," The Daily Mail wrote.
"They nailed it with their kits, and have delivered the goods yet again as they boarded their plane to Russia wearing traditional Nigerian clothes, Buba and Sokoto's
"From head to toe, the Nigerian squad have indulged in their culture and clearly have no intentions of blending in with the crowd other nations looking to upset the odds in Russia.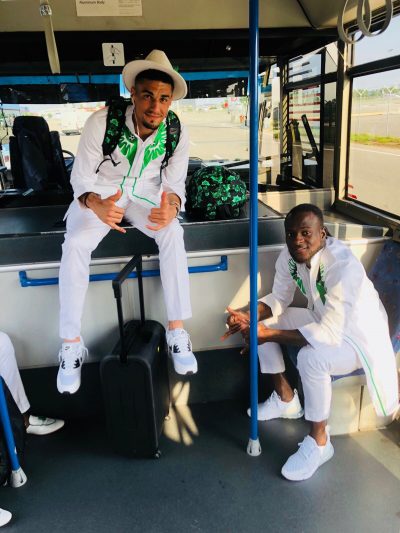 "While sticking to tradition, however, designers of their outfits have also kept faith with the football them by placing footballs on the collars of the white and green outfits."
BBC Sport reporter and presenter John Bennett tweeted: "First the amazing shirts, now these outfits… The Nigeria team are only just getting on the plane to Russia but they're already winning."
United Kingdom news outlet, The Sun also bared their thoughts on Nigeria's impressive travel outfit.
"Nigeria once again won the fashion stakes at this year's World Cup with their incredible travel outfit," they wrote.
"Captain John Obi Mikel led his side to Russia in the head-turning green and white attire that featured footballs below the collars.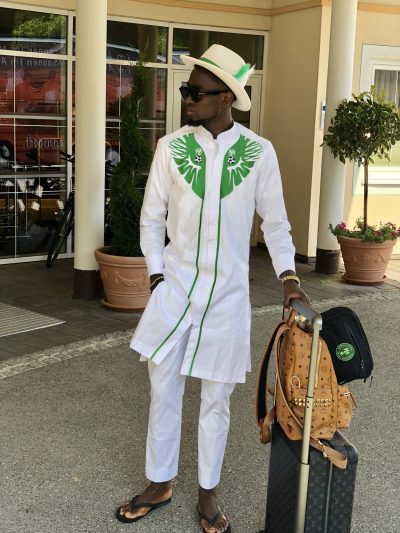 "The Nigeria squad looked every inch the dapper chaps as they arrived in Russia
"This formal look has sent everyone into a frenzy all over again, with the immaculate design being complemented by matching shoes and hats."
The Sun also compiled some social media reactions on the outfit.
"Nigeria should be advanced to the World Cup final for these team travel outfits alone," one social media user wrote.
Another wrote: "Why the hell are Nigeria's everything so 'yes'? First their kits, now these outfits!"
A fellow user posted: "Nigeria is winning this 2018 World Cup fashion parade."
Another said: "If the Russia World Cup was all about fashion, Nigeria would lift the trophy before even kicking a ball."
One fan said: "Looking dapper guys."
11 BUSINESS NUGGETS FROM SUPER EAGLES BRONZE MEDAL TRIUMPH. The content of this ebook will propel you above your competition. DOWNLOAD NOW!!!