Out of favour Super Eagles left-back, Taye Taiwo, who recently signed a short-term contract with HJK Helsinki of Finland speaks exclusively to Completesportsnigeria.com's IZUCHUKWU OKOSI on why he chose to play in the obscure League, his most memorable periods playing for the Super Eagles and how former Super Eagles coach Stephen Keshi caused him the pain of missing the 2013 Africa Cup of Nations triumph. Excerpts…
Taye, it's nice to speak with you again. You have played two games now for your new club, HJK Helsinki. How were those games for you?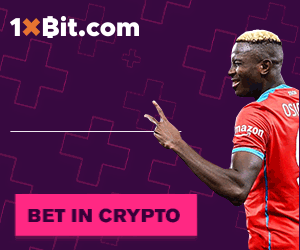 The games were not too bad. Though we have a lot of players out injured now, say about six of them. I'm happy that I could play football again.
What was the attraction? Why did you choose to play in Finland?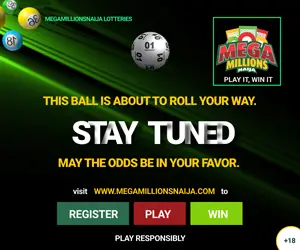 It's been quite a long time I played last. Finland is the right place for me, at least I have played 90 minutes in each of the two games so far. If you're not playing, it will be difficult to play for another club. The most important thing for a player is being able to play regular football and I give thanks to Almighty Allah that I've played two games already for the club.
I'm happy to be back on the field playing again. All the clubs that I had been seeing were saying that I was not playing regular football, that it could affect me. But HJK Helsinki took me. The most important thing is to choose a country that best suits me.
The deal you signed is a very short one. The season in Finland ends in November, but you are free to leave in December if you so desire. How was the reception like when you arrived at the club and what is your thinking about extending the contract?
I'll like to stay back after the expiration of the contract. A couple of our players are out injured now but hopefully, they should be back after the international break. I'm praying to Almighty Allah to give us the strength. I'ts a nice and quiet place. The coaches and players are nice.
Are there many African players in Finland? Did anyone convince you to sign for Helsink?
We have many nationals in Finland. We have one player from Mozambique and two French players in the club. (Smiles) Nobody really convinced me to sign, though we joke about it. The most important thing for me is to play and enjoy my football again. There's no injury problems for me too. I hope we can be the champions.
Which league would you say was the best you've played in so far?
Wow. The best for me is the French league (Ligue 1) because that was where I started my career in Europe with Olympique Marseille. I stayed six years at Marseille and I give Allah the thanks for giving me the opportunity to play in France.
Taye, have you ever suffered any case of racism in Europe?
No, I never suffered from any racist incident because I don't have problems with anyone. I smile a lot.
Do you feel this new deal will enhance your chances of playing for the Super Eagles again?
The most important thing, as I said earlier, is being able to play regular football because if you sit on the bench, nobody will invite you, but if you play regularly, the fans, the media will tell the coaches that this guy deserves to play in the team. If the new coach, Sunday Oliseh, invites me to play for the Super Eagles, fine, I will come but if he doesn't invite me, no problem. I'm okay with what God has blessed me with.
What's your most memorable moment in the Super Eagles?
I really appreciate the period I played for the Super Eagles with players like Nwankwo Kanu, Austin Okocha, Joseph Yobo, Yakubu Aiyegbeni, Obafemi Martins, the Uche brothers (Ikechukwu and Kalu), Danny Shittu, Obinna Nwaneri, Vincent Enyeama. That was a fantastic team we got then.
And under which coach did you have your most memorable time playing in the Super Eagles?
It has to be under Shuaibu Amodu and also Samson Siasia. They were fantastic coaches.
Do you have any regrets playing for Nigeria?
The only regret I have is that Stephen Keshi didn't give me the chance to go to the 2013 African Cup of Nations with the boys. That was my regret. It's football, it happens, but I look forward to what's ahead. Every coach has his own players, there's nothing I could do about that.
But before the Nations Cup, you played only one game for Nigeria under Keshi, against Rwanda. Why did he not invite you for games after that?
Like I said, every coach has their own boys. He didn't want m. He wanted to invite the new boys, and I wished him well, but if you play well for your club, you absolutely have the right to play for your national team.
The Super Eagles will play Tanzania in the second round of games for the 2017 African Cup of Nations qualifier this Saturday in Dar es Salaam . What is your message to the team?
I wish the team the best of luck. I pray that Almighty Allah will give coach Sunday Oliseh all three points in Tanzania. I want all the boys to do their best for him.
Are you looking forward to getting an invitation in subsequent games after the Tanzania game?
If he (Oliseh) gives me an opportunity to play in the Super Eagles again, why not. If he doesn't call me, fine. I won't invite myself.
Which goals would you describe as your favourites for your past clubs and country?
For the national team, I will say the goal I scored against Ghana at the 2006 African Cup of Nations in Egypt when Austin Eguavoen was the coach.
For club, I will pick the goal I scored against John Utaka's Montpellier in the final of the 2011 Coupe de Ligue. We won the game. (After the match, Taiwo grabbed a microphone and joined fans in singing an expletive-laden chant aimed at the club's rivals PSG. (He received only one-match ban for his action after apologising)
Taye, your family and friends call you Igo (which means Broken Bottle) in your neighbourhood in Egbeda, Lagos. Can you tell your fans why?
When I was young in Nigeria, whilst playing street football, my brother sent me to buy a bottle of beer. I was running back home with the drink and the bottle fell off my hand and cut me on my forehead. I was sent to the hospital after the incident, but they started calling me Igo when we play football on the streets. That's the scar I have on my head.
What's Taye Taiwo's best food and drink?
It has to be rice and plantain, yeah. As for drink, I'm okay with soft drinks. I don't drink alcoholics.
And the best city you have visited or lived in?
Milan, it's a beautiful city.
Would you encourage any of your children to play international football for Nigeria?
I'll love my son to play for Nigeria, but he's just six years old. I need to teach him a lot of things about the game though. He could become a striker because he scores lots of goals. His name is Azeem, he's my second child. The first is a girl, Aliyah.
Alright. It's nice speaking with you again, Taye.
It's my pleasure. It's always nice speaking with Complete Sports. I really appreciate you guys.
Copyright © 2021 Completesports.com All rights reserved. The information contained in Completesports.com may not be published, broadcast, rewritten, or redistributed without the prior written authority of Completesports.com.