–Quadri remains unbeaten in ping-pong
After missing out from the medal podium at the 2010 Delhi Games, Team Nigeria on Monday returned to the zenith of table tennis at the 2014 Glasgow Commonwealth Games after beating India 3-1 to claim the bronze medal in the men's team event.
In 2010, Team Nigeria failed to win any medal having been a regular medal winning team since table tennis became part of the Commonwealth Games in 2002, but the efforts of the present board of the Nigeria Table Tennis Federation (NTTF)-led by Wahid Oshodi yielded positively as the Segun Toriola-inspired team achieved the impossible against the highly rated Indian team.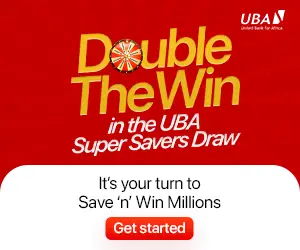 Even in the rating of International Table Tennis Federation (ITTF), Nigeria has been seeded below India and most of the Indian players are rated higher that the entire Nigerian team.
But bookmakers were proved wrong, the youthful Nigerian side turned the table against the Asian giant to clinch Nigeria's first medal in table tennis at the Commonwealth Games in the last eight years.
Despite the 3-0 bashing suffered by Toriola against Sharath Achanta, who is rated 40 in the world, Nigeria's rave of the moment, Aruna Quadri restored parity for Nigeria after beating Harmeet Desai 3-1.
A turning point for Nigeria came in the third match when Toriola and Ojo Onaolapo partnered to overcome Indian pair of Anthony Arputharaj and Desai 3-2 to give Nigeria a 3-2 win.
However, the fourth game between Onaolapo and Achanta became the biggest upset to be recorded in the tournament when Onaolapo who is rated above 300 in the world overpowered the Indian world's number 40, Achanta 3-1 to give Nigeria the desired medal in the event.
An elated NTTF boss, Oshodi described the win as result of years of hardworking, adding that Nigerian players are talented. "I think the gap between our players and some of these top players is not much and what our players need more exposure and they will be up there," he said.
Also, Nigeria's Aruna Quadri has continued his fine form, as the Portugal-based player is yet to lose any match since the commencement of the competition last Thursday.
Meanwhile, the singles and doubles events of the competition begin on Tuesday with all eyes on Singapore, England, India and Nigeria.
Copyright © 2023 Completesports.com All rights reserved. The information contained in Completesports.com may not be published, broadcast, rewritten, or redistributed without the prior written authority of Completesports.com.