I am finally on my way to Brazil. I cannot wait to experience the long awaited football 'party' that the Brazilians promised the world when they won the hosting right some seven years ago.
Brazil will be hosting the event for the second time in their history. They are very anxious to obliterate the memories of their first experience in 1950, which had such a disastrous ending that the country has not been able to bury them despite a record five wins since then, plus 64 years of different levels of achievement in the championship unmatched by any other nation on earth.
Only a victory this year will wipe away the pain of losing the final match, against all imaginable odds, to Uruguay in front of a live audience of fanatical fans that had been celebrating, days ahead of the match, what everyone except the Uruguayan team's captain, Obdulio Varela, had believed would be a stroll in the park for Brazil, that had scored 13 goals against the last 2 teams en-route the final match and only needed a draw to lift the trophy. Before a record crowd of some 200,000 fans in the largest stadium ever built, the Maracana, their world came to an end!
Brazilians want to wipe clean that page in their football history by winning the 2014 version.
But the world is a different place in 2014. Brazil no longer dominates world football the way it did for decades. Many serious contenders for the title lie in wait – Spain, Germany, Italy, Argentina, even Belgium! Even one or two African countries now believe they can elongate the plight of the Brazilians and create the biggest upset in World Cup history since 1950, by winning it this summer!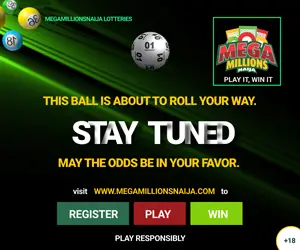 For the dramatist, the prospects of an incomparable experience loom. Brazil 2014 promises everything – the good, the bad and the ugly. There will be Samba and Tiki Taka in the midst of public protests on the streets, some uncompleted infrastructure, rumours of fixed matches, the crisis of the 2022 Qatar World Cup, Sepp Blatter's quest to re-contest the Presidency of FIFA, FIFA itself that continues to swim in scandals and corruption charges, Lionel Messi determined and expected to prove that he is the best player in the history of the game should he lead Argentina to victory, and the simple belief by an African country that it can win this World Cup!
That is the setting for the football fiesta of 2014!
I am heading out there, therefore, to see and experience it all, and to bring as much of my personal experiences to readers of my column in the next six weeks.
I shall, therefore, be keeping a weekly diary of people I meet, places I visit, and conversations I have with interesting football personalities. These plus my regular analysis of matches, behind the scene activities, my opinions, looking into my crystal ball and predicting, for those who think I am an 'oracle' and want to wager on how teams will perform.
My World Cup Diary (1)
My journey to Brazil has begun. I left Lagos last Tuesday night for the USA through London.
There is nothing of great interest to report except that I missed Nigeria's second friendly match against Greece played that same night in Philadelphia, USA. I had, of course, told my British journalist friend, Satish Sekar, who was there to cover the match to send me the scores and a line on the match.
The moment I landed at Heathrow airport in London, the first thing I did was rush to check my mailbox on the Internet for Satish's comments. Trust him, he was mischievous, harsh and brief.
'The match was drab. A scoreless draw.I am sure you now know your bet is doomed – doomed I tell you.Ameobi and Odunlami. It's doomed!'
That's not a good starting entry for my diary at all. So, I struggle to find some more cheering news,I start to look for the results of the other African countries.
I see that Ghana lost their match against the Dutch in Rotherdam by a lone goal scored by Van Persie. That's a fair result considering that they played without several of their key players. I guess Coach Kwesi Appiah was also using it to weed out those that will not be going with him to Brazil. So, Asamoah, Muntari, Essien, Ayew, all did not play. I can't pass any judgment on the Black Stars just yet. I'll have to watch their match in Miami on Sunday, June 9 to see for myself.
Cote D'Ivoire, incidentally rated higher than Nigeria in the international media, also lost to Bosnia and Herzegovina by 2-1. That match speaks volumes and should interest Nigeria and Stephen Keshi.
There was more cheering news though from the last two African countries that were considered the weakest only a few weeks ago – Algeria defeated both Romania and defeated Armenia in the past.
Cameroun played one of the favourites to win the World Cup, Germany, and confounded all bookmakers with a very respectable performance and result – a 2-2 draw!
Brazil 2014 is turning out to be a bookmaker's delight. With the emerging shocking pre-tournament results, there will be massive shifts in the betting odds. The last round of friendlies is critical.
Meanwhile, I've arrived New Jersey, USA. Also, there is little of interest to report about the trip or the city.
I shall be spending the next day or two fine-tuning my movements in the States to watch the Nigeria versus USA match in Jacksonville, Florida, and teaming up with Prof.Sadiq Abdullahi (Nigeria's tennis legend) the following day to watch the Ghana versus South Korea match in Miami. After that, I shall jet out to Sao Paolo, Brazil, where I would embed with the Super Eagles (people often forget that I am an official sports Ambassador of the country) and observe how far the African champions will go in their ambitious attempt to climb 'Mount Everest'!
Covering Brazil 2014 shall be very challenging in terms of logistics of movements and costs. Hotels appear to be cheap, the distances between venues long, and the domestic flights are expensive.
Beyond that, I am looking forward to the last set of friendly matches this weekend, before settling down to watch the part African teams will play in the entire drama of the 2014 World Cup.
Keep a date with my diary weekly!
Conversations (1) – with Seymar, a 12 year-old Ghanaian!
This should interest those putting their money on how teams will perform in the World Cup.
SeymarMawuyenga, is only 12. He is a student. His father, my friend, told me about his son who is a football 'guru'. I was inquisitive, so I set up a conversation with him last week. Here are his thoughts on the African teams in his own words.
On Ghana.
Ghana will do well at the World Cup. They shall get to the semi-finals. The team has strength in depth. The midfield is loaded with Prince Boateng, Asamoah, DedeAyew, Muntari, MichaelEssien. The matches will be decided by the quality of the midfield. Go and check most of our goals come from the midfielders.
Our defense is okay even though I have my doubts. Our frontline is also okay, but there is too much expectation on Gyan.
We shall beat the USA and Portugal, and shall draw with Germany. Of course, Portugal can be beaten. Ronaldo played terribly last weekend (in the Champions League final) and scored, but he did not play so well. I acknowledge that he singlehandedly brought his country to the World Cup, but he is not as fit now anymore.
Who will win the World Cup?
Brazil! No, Ghana! No, Brazil! It is likely to be Brazil. They play attacking football, their style of play is unique, and they are at home. They will win.
But the minimum Ghana will get to is the semi-final.
If he were not a Ghanaian how far would he have predicted the Black Stars would go?
Quarterfinals. But I truly think Ghana have a good team this year.
How does he rate the chances of the other African teams?
Cote D'Ivoire. They are an ageing team. They will get to the quarterfinals.
Cameroon. They are a weak team this time. They will get to the round of 16.
Algeria. They are the weakest African team. They will go out in the group stage.
Nigeria. They are very good too. They have a good front line in Musa and Emenike, and a great goalkeeper, Vincent Enyeama. They will get to the quarterfinals. They can beat Iran convincingly, draw with Bosnia and lose to Argentina.
How much is his father betting on his predictions being right?
'One hundred, thousand Dollars".
Over to you pundits!
Copyright © 2021 Completesports.com All rights reserved. The information contained in Completesports.com may not be published, broadcast, rewritten, or redistributed without the prior written authority of Completesports.com.