I am writing this on Wednesday night. All the 32 teams have played and we now have a better idea about the state of each team. The second round of group matches has started and shocking results have started to tumble out! In football, morning never quite shows the rest of the day.
For World Cup analysts and pundits, football is living up to its true nature of unpredictability. Take the issue of Spain. No one foresaw that the defending world champions, the current European champions, and the number one ranked country in the world would also be the first country to book their exit from the 2014 World Cup. They spectacularly lost their second group match to Chile in a boring, purposeless passing game that now must truly mark the end of the golden decade of Tiki Taka. Even my 'famed' crystal ball failed to see that coming!
For the African teams there have been largely bad, but not totally unexpected news, starting with Nigeria's failure to defeat Iran, considered one of the weak teams of the championship. Another is Ghana's unexpected capitulation to USA.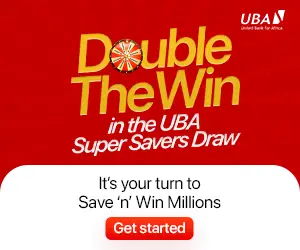 Otherwise, Cote D'Ivoire, with their collection of ageing but very experienced and talented players, were expected to defeat Japan, and they did! Cameroon were expected to lose against Mexico, and they also did, just as they also woefully lost to Croatia a few hours ago. Algeria were not expected to survive Belgium, one of the World Cup favorites, and they did not!
All said, amongst Nigerians here, the gloom sustains. On the night when they were supposed to shine like a million stars, justify the total support lavished on them by the almost 29,000 spectators at the Arena da Baixada in Curitiba, the Super Eagles simply could not fly! The drawn match looked to everyone like a loss!
Nigeria's tactics were wrong. After an initial 25 minutes blitz that did not yield a goal, for the rest of the match the Nigerian team did not know what to do to break down the defensive strategy put in place by Carlos Queiroz, the Iranian coach.
So, the spectators that had been chanting 'Nigeria, Nigeria' were left completely flustered and frustrated. Brazilians remember Nigeria for past superlative performances in various championships through the years, and nursed the remote hope that the Eagles would temper Argentina a little for them, probably even stop them from advancing beyond Group F. In this championship Brazil's greatest foe and dread are Argentina! A confrontation between the two South American teams at any point will be akin to a 'Third World War'! That's why Brazilians supported Nigeria – to hopefully and wishfully deal Argentina a bitter psychological blow come June 25.
Nigeria let themselves down very badly, particularly those of us that had boasted that the Super Eagles are made of the sterner stuff that can win the 2014 World Cup without the quality and quantity of players theoretically required to do so.
Now, very few are thinking anymore of Nigeria winning the World Cup. The Iranian match was a reality check: this assembly cannot win this World Cup, period!
World Cup debutants, Bosnia and Herzegovina, have now become Nigeria's Mount Everest, not Argentina!
Questions about how the team will ride the present storm have been raining in torrents. Stephen Keshi has become the butt of endless conversations here in Brazil. Against Bosnia, he must get it right!
Hope still rises!
Football is not mathematics. That Team A beats Team B, and Team B defeats team C, does not now mean that team A will defeat team C. So, the story of Nigeria in Cuiba on June 21 could be completely different.
That's the spirit that Lagos State Governor, TundeFashola, has wisely brought to the conversations. I met him at half time in Curitiba.
In the midst of a storm of negative comments, the Governor counseled for restraint.
People must remember that playing in the World Cup for first-timers, in particular, would bring awful pressures – stage fright, fear, panic, anxiety, determination, and so on. Some of the Nigerian players must have suffered from those jitters. It is not easy to handle such pressure. He thinks the Eagles will settle down and get better!
I am observing the Nigerian camp. The players have demanded to be left alone and not to be further pressurized with visitations by government officials and vain promises of 'heaven and earth' to make them win. Their wishes are being respected. The milling around the team has disappeared. Training has quietly resumed and the flame of hope is burning brighter as the battle of Cuiba beckons this weekend.
Conversation with an Eagle that did not make Keshi's list!
I am waiting for the President of the Ghana Football Federation, Kwesi Nyantakyi at the bar of the Regis Hotel in Miami Beach with my friend and host, legendary tennis player, Professor Sadiq Abdullahi.
I catch a glimpse of a familiar face. I am not so sure. This is the Black Stars camp. What would he be doing here? Yet I can swear it is him. I watch him from a distance walking out of my view and out of the hotel.
President Kwesi Nyantakyi confirms to me later that I am right. Uche Kalu is on holidays and staying in the hotel.
A few minutes later my shock escalates. Another totally unexpected but familiar Super Eagle walks towards me. No, this is not possible. He has a broad smile on his face.
I am meeting him face-to- face, and close up, for the first time.
We hug and shake hands. There is a caucasian lady by his side looking at us. She has a very Mediterranean look. He introduces her. She is some kind of metaphysician and physiotherapist hired by Ghana for the World Cup.
He is there to see her and receive some unorthodox rapid treatment for his injured knee sustained during the Greece/Nigeria friendly match. It has now become a race against time for him to be fit and play for Nigeria with only a few days left to the start of the World Cup.
I like him immediately, I never thought he is this tall and handsome.
We have our little conversation. He speaks of his injury and his prayer to be healed in time to take part even with only a few days left to the start of the championship. This treatment is a last resort.
He turns to the lady and asks her to explain to me the nature of the treatment and his chances of recovery in time for the World Cup.
She tells me. They had worked on his knee for six hours that day, and were only on a short break before returning to the treatment room for many more hours of a grueling therapy. The process will go on for several days. She offers no guarantees but hopes that he will be well enough to take part in the latter stages of the World Cup.
In less than 30 minutes their break time is over. We say our good byes and I watch them walk back towards the hotel's elevator, and towards another round of treatment.
I call up Stephen Keshi. I tell him about my encounter with the Eagle and how impressed I am with his determination to play, his commitment to the team and his love for country. I let him know my impression after listening to the metaphysician.
Keshi then tells me his predicament. The other senior players had come and pleaded with him to keep the player's place open in the hope that this treatment that some of them had received themselves and had worked for them, would also work for him.
He tells me how he succumbed to the players' pleas and called up the Federation officials to stop the request to FIFA, to replace the player.
Unfortunately, shortly before I called him, a response had come from FIFA. It is bad news.
FIFA has rejected the request. The substitution must remain and cannot be reversed again for any reason.
I observe the pain in Keshi's voice.
It is now clear that Nigeria will not have the services of one of its best and most dependable defenders to use in the World Cup.
All I can do now is wish Elderson Echiejile a quick recovery and a great holiday in Miami, as his colleagues do battle in Brazil!
Nigeria's Second Chance!
Unlike Cameroon that have booked their passage home through a disastrous second match that made them look the worst in their history, Nigeria still has the match against Bosnia to redeem their reputation and restore the hope of those that have put their money on them to progress beyond June 21! This time, the battle is harder just as the stakes are higher.
Fortunately, this is familiar terrain for Nigerian players. They thrive and love to play on the edge.
My bet? The Eagles will confound all and triumph!
Copyright © 2023 Completesports.com All rights reserved. The information contained in Completesports.com may not be published, broadcast, rewritten, or redistributed without the prior written authority of Completesports.com.