–Life as an African footballer, in my view, is an adventure
By Charles Umeh:
With the noise of what the real age of Cameroon football star, Samuel Eto fills is and how players of African descent bring down their ages to play football abroad; It becomes easier  making this issue  a talking point and judging.
An average footballer in his teens struggles with his parents, trying to convince them this is what he really wants to do for the rest of his life rather than pursuing a university degree (playing soccer), there is more of a struggle with the family that never ends until one of them finally takes a stand against all odds. Most times, the parents win. Other times, the lucky footballer gets spotted by football scouts who fulfill his dream.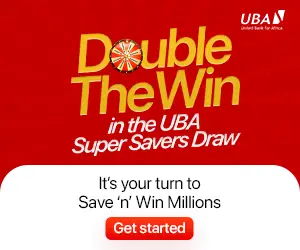 If the dream dies, the footballer remains a dreamer. Many of such become football fans. Don't get upset when you come across a football fan who is violent, all in the name of being a fan. It could be as a result of unfulfilled dreams. All his energy is channeled into following a football club.
When hit by midlife crises if he never gets to play soccer, he is more frustrated. The attraction of
the huge earnings a second division player earns in far away Europe ("arm robber salary" as it is called), makes him snap in soliloquy whenever he counts his losses.
His thoughts…
"I played football on the streets of Owerri with kanu! Yes, I was a striker. Kanu and I dey play football!! I scored in every match but nobody to sponsor me. See me here now see kanu!"
Many footballers that never made it abroad or to the national team go through a lot trying to make their dreams come through. Some take the risk of trying the option of plying the Sahara Desert to get to Europe. Many have been swindled by ghost football agents, yet , these African footballers never stop making headlines abroad.
Below is eavesdropping of a football players prayers when called into the  national teams camp.
Super Eagles training Camp:
Dear God,
It's me your child, I am faced with this trial here again. I have always been to this camp every time, At the end of the day, I never get selected. Father, I don't doubt your sovereignty, you are the one  who  did it for Edu Obasi, you know lord: Obasi was my personal teammate..
I used to pass the ball to him during our trainings, he has built over three houses, and is doing well in Europe.
You the God of Emmanuel Emenike and Sunday Mba, come and do it for me too. Patience isn't in my virtue; I put my trust in you.
It's a mixed feeling when most of these dreams never come through, when some get the break through, their ages would have steeped and we all know in this game, you can't hide your age for so long.
Samuel Eto responded to his critics : 'if at my age I could still score goals against Manchester united then…"(sic) So,let's give it up to every African player who survived against all the odds to live their dreams.
Today's parent in my country Nigeria would not completely frown over their children choosing football as a career  (this would help bring down the number of players who falsify their age if they do, thanks to Kanu Nwankwo, Austin Okocha, MikelObi,nkelechi iIheanacho and every footballer who has brought glory to this game. They are a living proof that dreams come true. In the words of Oscar winning actress Lupita Nyongo: "wherever you are from, your dreams are valid."
–By Charles Umeh is a student of life, life coach and strategist who makes impact through his writings and speaking engagement. Twitter : @Charismacharles
Copyright © 2023 Completesports.com All rights reserved. The information contained in Completesports.com may not be published, broadcast, rewritten, or redistributed without the prior written authority of Completesports.com.