Last Wednesday night, Nigeria engaged Scotland in a friendly match at the Fulham FC ground, Craven Cottage, London It was not the real thing. Anyone who draws a conclusion about the Super Eagles following that uninspiring performance on the night would have totally missed the point!
Even a friend in the UK, Satish, sent me a mail mockingly asking if I would now withdraw my bet that Nigeria would win the World Cup.
Stephen Keshi used the match to determine the players that will not be aboard his flight to Brazil. It was their last chance to make an impression and possibly earn a place in the team.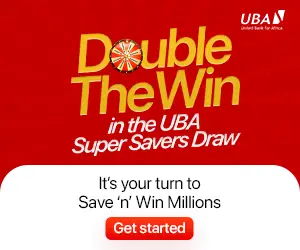 The formula he chose is simple – retain the team that won the African Cup of Nations and only replace anyone only on the basis of a clearly better current performance on the field by another old or new player of the right character and discipline.
Austin Ejide, in goal, was played to get some match practice.
Elderson Echiejile, the left full back, is also confirmed for start up in the team.  He had to start the match only because there was no other player being tested for that position. For decades Nigeria has always had a dearth of good left full backs.
Victor Moses is a sure bet in Keshi's list. He was injected into the match in the second half on a rescue mission, to try and salvage what was going to be a psychologically depressing defeat by an ordinary-looking Scotland side.
Apart from these three, last Wednesday, some new players may have played their way into Keshi's final list.
It is apparent that the Super Eagles need additional firepower up front.  The strength of the team has always been its quick, powerful and direct counter-attacks mostly down the flanks. This makes the presence of a consistent, strong and clever goal scorer an imperative.
I had concluded long before the Scotland match that Emmanuel Emenike almost single-handedly holds the key to Nigeria's progress beyond the first round in Brazil. For as long as he plays Nigeria would make progress. In his absence, for any reason, Nigeria might
head back home. That's how highly I rate him in the team.
Stephen Keshi may be thinking so too.
During last Wednesday's match, he tested several new attacking options and players – Ejike Uzoenyi, Babatunde Michael, Michael Uchebo, Nnamdi Oduamadi, Uche Nwofor and Shola Ameobi, and in midfield, Joel Obi, Nosa Igiebor and Reuben Gabriel. None of them was sure of a place until after that match.
I think in the end Shola Ameobi may have lost his place to Michael Uchebo and Uche Nwofor. Uche looked sharper, quicker and deadlier to me. He missed a few chances and scored the equalizer in the dying minutes of the game through his not-giving-up spirit.
Uchebo on the other hand reminded all of Kanu Nwankwo. He was not quite as silky, skillful, elegant or crafty as Kanu, but at about 6ft 5inches tall he is a better header of the ball, very quick on his feet, and very ambitious with his shooting, one of which fetched Nigeria's first goal.
Keshi may have finally found the support and/or substitute for Emenike that he has been searching for since Dike fell out of favour.
It is also interesting to observe that Nigeria, for the first time in living memory, played a match with 4 left-footed players – Ejike Uzoenyi, Babatunde Michael (both players were interchanging positions on the flanks, barking without biting and creating a lot of smoke without fire), Joel Obi and Elderson Echiejile! Although a great development for any team (the future looks bright) it is unheard of in the history of Nigerian football.
For Babatunde and Ejike the 2018 World Cup may probably be their time!
Joel Obi in the midfield could effectively have played himself out of the squad. It is hard to pin point one great move or pass he made. This has only just made Nosa Igiebor's the preferred player in defensive midfield. He replaced Joel in the second and imposed himself.
Peter Odenwingie was introduced into the match to test his fitness level and ability to fit into the Eagles style again. Although he faltered a few times with some erratic passing (perhaps due to the pressure of having to impress Keshi after their long drawn confrontation and to justify the public's outcry for his recall), his wealth of experience eventually showed in fending off defenders, not giving away the ball easily, taking the ball to defenders, going past them and creating some panic with good lay backs every time.
Kunle Odunlami in the right back position was troubled all night by Ikechi Anya, the Nigerian-born Scottish winger, whose pace and dizzying dribbles terrorized the Eagles defense for as long as he played.
For lack of a better full-back in the team, and if the injury he suffered is not as serious as it looked when he was carried off in a stretcher, Odunlami would be one of the players joining the Eagles plane.
In the heart of the Nigerian defense the issue of Joseph Yobo and Azubuike Egwuekwe would continue to give Nigerians a lot of concern.
Yobo will go to the World Cup only as compensation for his illustrious service to the country in the past over 10 years and not as a result of his current form.
With Azubuike also only Keshi appears to be completely at ease with his style of play. Keshi believes in tall, strong defenders who can deal with aerial balls.  In that department he fits the bill.
But on the ground, against fast and organized attacks, Azubuike is often slow and lost.  As if to underline his defensive vulnerability Scotland's second goal came off his foot! But still he will be in Keshi's final list.
This weekend, as Keshi's final 23-man list is presented to the public and the brouhaha over it comes to an end, I want to predict my own list, not of the confirmed players that are known to everyone, but of the players that are likely to be left on the tarmac as the Super Eagles' flight to Brazil takes off – Ejike Ozuonye, Sunday Mba, Babatunde Michael, Shola Ameobi, Joseph Yobo, Joel Obi and Chigozie Agbim (the fourth goalkeeper).
I may be completely wrong for all you know, but whatever happens the good news is that the odds of the Super Eagles winning the World Cup have not changed at the bookmakers even with the result of the Scotland match.  So, I am not withdrawing my bet just yet!
Conversation with a 12-year old Ghanaian
His father connected me with him.
He is 12 years old Seymar Mawuyenga, a student in Ghana.
His father told me the young lad knows his football inside out and would like to share his thoughts on the Ghana Black Stars and other issues with me.
Of course, I am interested and I oblige him. I call and engage him in a lively but short conversation.
I ask him to first give me an overview of Ghana. His words are in italics.
Ghana will do well at the World Cup. We shall get to the semi-finals. We have strength in depth. Our midfield is loaded to the hilt with Kevin Prince Boateng, Asamoah, Dede Ayew, Muntari, Michael Essien. Our matches will be decided by the quality of our midfield. Our defense is okay but I have my doubts. Our frontline is also okay, but there is too much expectation on Gyan. But go and check most of our goals come from the midfielders.
We shall beat the USA and Portugal, and shall draw with Germany.  Of course, Portugal can be beaten. Ronaldo played terribly last weekend (in the Champions League final) and scored, but he did not play so well. I acknowledge that he singlehandedly brought his country to the World Cup, scoring all the goals, but he is not as fit now anymore.
Who will win the World Cup?
Brazil! No, Ghana! No, Brazil! It is likely to be Brazil. They play attacking football, their style of play is unique, and they are at home. They will win.
But the minimum Ghana will get to is the semi-final.
If he were not a Ghanaian how far would he have predicted the Black Stars would go?
He is a bit rattled by the question.
Quarterfinals. But I truly think Ghana have a good team this year.
How does he rate the chances of the other African teams?
Cote D'Ivoire. With their ageing team they will get to the quarterfinals
Cameroon. They are a weak team this time. They will get to the round of 16.
Algeria. They are the weakest African team. They will go out in the group stage.
Nigeria. The Super Eagles are very good too. They have a good front line in Musa and Emenike, and a great goalkeeper, Vincent Enyeama.   They will get to the quarterfinals. They can beat Iran convincingly, draw with Bosnia and lose to Argentina.
I ask him how much his Father is betting on his predictions.
He laughs. His answer speaks volumes.
'One hundred thousand Dollars".
Over to you pundits!
Copyright © 2023 Completesports.com All rights reserved. The information contained in Completesports.com may not be published, broadcast, rewritten, or redistributed without the prior written authority of Completesports.com.