By Dare Esan:
The 68th All Nigeria Atheletics championships enters day two tomorrow (Friday, June 20 2014), and Complete Sports' Dare ESAN previews on Completesportsnigeria.com, some of the major events on the card for the two remaining days of the competition inside the refurbished U.J Esuene Stadium in Calabar.
400m Hurdles:men
It is safe to conclude that the fight for the gold medal will be between former champion,Amaechi Morton and Rilwan Alowonle.Both are head and shoulder above the rest of their adversaries.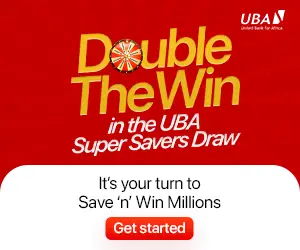 Amaechi who won the title in 2012 and failed to defend it last year is the fastest Nigerian so far this year with the 49.39 seconds he ran to win the Warri Relays/CAA Grand Prix in Warri last week.That mark will put him as the 24th best in the world and fourth in Africa behind South Africa's Cornel Fredericks who holds a 48.58 personal season's best and African lead,Senegal's Mamadou Kasse Hanne who has also ducked inside 49 seconds this year (48.86) and another South African,L.J. van Zyl who is the third African to have broken 49 seconds (48.97).
Alowonle,who ran in the finals of the National Collegiate of Athletics Association (NCAA) championships last week in Eugene,Oregon,USA holds a personal season's best of 50.11.
Morton is however favoured to reclaim his title and possibly set a new championships record if he runs faster than the 49.76 seconds Kenneth Enyiazu ran to win the title in 1997.The 48.50 seconds national record set in August 1987 by Henry Amike seems a long shot for the duo,particularly Amaechi who will need to run several hundreths of a second faster than his 48.79 seconds personal best.
400m Hurdles: women
With the expected absence of defending champion,Ajoke Muizat Odumosu and rave of the moment, Adekoya Kemi who is on the verge of having her switch of allegiance from Nigeria to Bahrain confirmed by the IAAF,the field seems limited to American import,Tameka Jameson who only recently switched allegiance from her parents' country,USA to Nigeria and Amaka Ogoegbunam who ran 56.98 seconds to win in Warri last week and jump to the top of the national list of top performers.
The quality of performance here may not be heart-warming and observers will certainly feel Nigeria has lost a gem in Adekoya who has ducked inside 55 seconds twice this year (54.59 and 54.96) and is the third fastest woman in the world so far this year.Her presence would also probably have ensured the first sub-55 seconds performance in the history of the championships.
400m:men
It will be pretty difficult to predict who will win the quartermile title this year as any one of Isah Salihu who holds the pre-championships fastest time at 46.20,'local' boy Fasasi Adekunle Rilwan who won the AFN Golden League title and usual suspects,former champion Abiola Onakoya (46.51) and defending champion,Noah Akwu (46.94) can run away with the title.
None of the gladiators have broken 46 seconds this year and this,rather than the battle for the gold medal will be the real cause for concern especially when it is discovered that little countries like Botswana have produced an athlete who have ran
inside 45 seconds (Isaac Makwala,44.83) and Pako Seribe who ran 45.46 seconds in Warri
last week to defeat Nigeria's current bests as well as several South African who have found running a sub-45 seconds and sub-46 seconds easy to do.Only two people,the late Sunday Bada (44.69 in 1995 and 44.89 in 1997 as well as Godday James (44.99 in 2006) have
ran inside 46 seconds to win the title.
400m women:
This is going to be one of the interesting races at this championships as defending
champion,vRegina George will have to run a sub- 51 seconds to retain her title. The former
American junior international has dominated the quartermile scene since she made her debut
at the championships in 2012 following her change of allegiance from the USA to Nigeria.
But in the in-form duo of home-girl, Patience Okon George and former champion, Folasade Abugan she will definitely get more than she ever anticipated.Okon George ran 51.29 seconds personal best last week in Warri to jump to the fron ot the queue as the pre-championships fastest woman.She was followed closely in a near photo-finish at the event by Abugan who ran 51.32.Although both times are faster than the 51.39 George has ran this season,the 2012 London Olympics and 2013 IAAF World Championships semi-finalist can be relied upon to break 51 seconds.She is currently the all-time fifth fastest Nigerian in the event.What is however certain to remain after today's final is the 49.62 seconds championships record Falilat Ogunkoya ran to retain her crown in 1999.No other Nigerian full lap runner has broken 50 seconds to win the title.
100m men:
Defending champion,Ogho-Oghene Egwero looks to be in good from to retain the title he won for the second time last year.He won the dress rehearsal for the title in Warri last week with a new 10.18 personal season's best.The time also happens to be the pre-championships' fastest time.Also at the meet he defeated four-time champion,Obinna Metu who,like Egwero also ran his personal season's best (10.28).
The race for the title will surely be among the trio of Egwero,Metu and Adeseye Ogunlewe, the former Atlantic Hall,Lagos student who holds the second fastest pre-championships best time at 10.23 seconds.
Last year Ogunlewe was a distant second to Egwero and will be hoping to go a step better.
Metu, who was denied the chance of becoming the first man in the recent history of the championships to win the title four-times back-to-back in 2011 by Egwero will be aiming to extract his pound of flesh by stopping Egwero from joining the likes of Chidi Imo,Davidson Ezinwa,Seun Ogunkoya,Francis Obikwelu,Deji Aliu and Metu who have successfully defended their crown
Shot Put men:
Like the 400m hurdles men,Cornel University undergraduate student,Stephen Mozia is a cast iron certainty to win the shot put title in his first attempt.Mozia is a former American junior international who pledged his allegiance to Nigeria only last March after representing his country of residence and birth two years ago at the IAAF World Junior Championships in Barcelona, Spain.
Mozia has been in phenomenal form this season and already holds the Nigerian record indoors and out.He set the new national indoor record of 20.79m on March 1,2014 in Hannover in the USA and broke the outdoor record twice within a month with the latest coming just last week (jUNE 11) at the NCAA championships final in Eugene,Oregon. His 20.46m heave at the Hayward Field was not only good enough to earn him a silver medal at the championship but also erase his former record of 20.38 set on Nigeria's Democracy Day in Jacksonville, Florida also in the USA.Only the uninitiated can best against him.
Shot Put women:
After annexing the discus throw title on the opening day of this championships,Chinwe Okoro will be hoping to follow in the footsteps of such throwers as Grace Apiafi and Vivian Chukwuemeka who successfully completed a shot put,discus throw double at the championships.And who can deny her that honour tomorrow? NOBODY as she is the undisputed queen of the shot put and the reigning African champion.
Two years ago a certain Okolie Okukwe threw 49.08m to relegate her to a silver medal position (46.79m) and ensured she failed to join the exclusive club of double winners.
This year,Okoro is in great form and holds the pre-championships' best marks in the two
events (16.38m in the shot put and 57.83m in the discu throw).
Triple Jump men:
This will be a straight battle between former British international and six time winner,Tosin Oke and USA-based Olumide Olamigoke.While Olamigoke,the University of Indiana, USA graduate holds the pre-championship best mark at 16.73m as against Oke's 16.60m achieved three weeks ago in Morocco,Oke seems to be the athlete in form as displayed last week in Warri at the CAA Grand Prix event where he hopped,stepped and jumped 16.46m to win ahead of Olamigoke who could only manage a 15.93m effort.
Copyright © 2023 Completesports.com All rights reserved. The information contained in Completesports.com may not be published, broadcast, rewritten, or redistributed without the prior written authority of Completesports.com.