Having arrived in Brazil with designs on retaining the title they won at South Africa 2010, Vicente del Bosque's Spain were given a rude awakening on their tournament debut on Friday evening, going down to a 5-1 defeat to the Netherlands. The fifth occasion on which the reigning world champions have begun their defence with a loss, Spain's shock setback in Salvador has left them with little margin for error in their remaining group games against Chile and Australia.
"We came up short on the night," acknowledged Fernando Torres when he spoke to FIFA after the game. "We didn't have any solution to the Netherlands' gameplan. We gave their full-backs too much space and they had all the time they needed to play balls in behind us. They created a lot of chances on the counter, and it doesn't matter how many goals they scored. We just can't make any excuses. They were better, as simple as that."
Roja centre-half Sergio Ramos was every bit as honest as his team-mate, admitting that the second Dutch goal threw Spain off their game: "Our mindset was negative from the moment we fell behind. You start thinking things you shouldn't, and that was reflected in the final scoreline."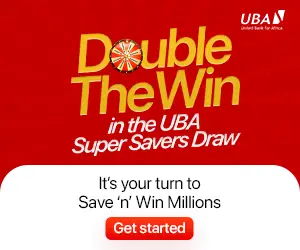 As painful as the defeat was, the fact is that this is not the first time Torres and Ramos have experienced such a situation.
"Unfortunately, we went through the same kind of thing in South Africa," recalled the Chelsea striker, who replaced World Cup debutant Diego Costa in the second-half of Spain's traumatic tournament opener.
Four years ago the Spanish kicked off with a 1-0 loss to Switzerland and recovered in style to win the title, an inspiring revival that prompted both players to look to Spain's immediate future and issue a rallying cry.
"This team has experience and has been through some bad times," said Ramos. "It's been able to come back from setbacks like this and that's what makes it great. We can't sit around feeling sorry for ourselves. We need to start thinking right now about beating Chile."
The Chileans were also in Spain's group in 2010, and Del Bosque's side emerged from their meeting with a 2-1 win that sent them through to the knockout phase as group winners. Four years on, and the world champions are once again walking the tightrope, with the South Americans blocking their path.
"It's pretty clear that the situation is a whole lot trickier after this defeat," ventured Torres. "You have to win and your opponents know you have to win. You can't even afford to draw, and they'll try to make the most of any anxiety we might be feeling."
Del Bosque and his charges have five days in which to reflect on their false start and come up with a convincing response against the Chileans. As far as Torres is concerned, their ability to do that will hinge on their mental approach to the game.
"We've all spoken about it and we know we have to keep a cool head," he said. "We're still the same players and we know we can beat anyone. That's the attitude we'll be taking into the Chile game."
source: FIFA.com
Copyright © 2023 Completesports.com All rights reserved. The information contained in Completesports.com may not be published, broadcast, rewritten, or redistributed without the prior written authority of Completesports.com.