By Dare Esan: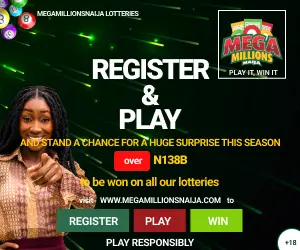 Sydney 2000 4x400m Olympics gold medalist Enefiok Udobong has slammed the Athletic Federation of Nigeria for wasting Nigeria's scarce resources to recruit half-baked athletes from the USA while failing to deliver the local ones at home.
Writing on his Facebook wall on Sunday, Udobong whose spirited final leg run in Sydney ensured Team Nigeria, made of such bonafide Nigerians as the late Sunday Bada and Jude Monye, got onto the podium says the federation led by Solomon Ogba has openly admitted to lacking the capacity to run the federation and should go.
"I am waiting for confirmation…but I just heard the AFN has recruited a new "Nigerian" named Marquis Fraizer to run for us…He even ran yesterday (Saturday) in their disappointing relay outing in USA….how desperate can we go. An open admittance of failure to develop our athletes and waste of our money…I think this is the end of the AFN board..if it's true…shameful," Udobong wrote.
Meanwhile Team Nigeria track and field athletes ran mediocre times not even worthy of high school students in the USA at the weekend at the 122nd Penn Relays in Philaldelphia, USA to paint a gory picture of what to expect in four months' time at the Rio Olympics.
In the men's 4x100m event, the quartet of unknown Marquis Fraizer, Obinna Metu, Odele Tega, Nicolas Imhoaperamhe ran a rather pedestrian 40.40 seconds to place fourth while in the women's category, it was also the same sad tale as the quartet of Gloria Asumnu, Olivia Ekpone, Dominique Duncan, Christy Udoh ran 44.55 seconds to place fifth.
In the men's 4x400m, the quartet of Chidi Okezie (46.6 split time), Miles Ukaoma (46.4 split time), Noah Akwu (46.54 split time), Orukpe Eraiyokan (47.27 split time) who are yet to qualify for the Olympics ran 3:06.81 to place fifth while in the women's version, the team led by 400m open semi-finalist at the last IAAF World Championship in Beijing China in 2015 Patience Okon George who ran a 52.3 split time alongside the trio of Regina George (53.1), Rita Ossai (53.02), Folashade Abugan (53.96) ran 3:32.37 to place third in a four team race.
The story was not any different in the rarely run 4x200m where the men and women's teams also failed to inspire.
The men's team made up of Obinna Metu, Odele Tega, Nicolas Imhoaperamhe, Mark'quis Fraizer ran 1:34.01 to place third behind the USA (1:20.94) and St. Kitts & Nevis (1:23.31) while the women's team comprising Christy Udoh, Olivia Ekpone, Chioma Agwunobi, Praise Idamadudu came third (1:34.01) in a three-country race after Ghana failed to show up.
Copyright © 2022 Completesports.com All rights reserved. The information contained in Completesports.com may not be published, broadcast, rewritten, or redistributed without the prior written authority of Completesports.com.