On August 11, 1985, the Golden Eaglets, the then Baby Eagles of Nigeria defeated West Germany by two goals to nothing in the final of the first ever edition of the FIFA/KODAK U-16 World Cup in China to become the first African team to win any FIFA organized tournament. Thirty years after, the victorious Eaglets are yet to receive any of the promises made to them, incidentally pledged by the then General Muhammad Buhari as the Military Head of State. The captain of the team, NDUKA UGBADE recounts the team's mixed fortunes with TUNDE KOIKI on the COMPLETE SPORTS STUDIOS radio programme.

Sports Planet: Nduka Ugbade, thank you for joining us on the show again.

Nduka Ugbade: Thank you.

Nduka it's exactly 30 years since you lifted that trophy….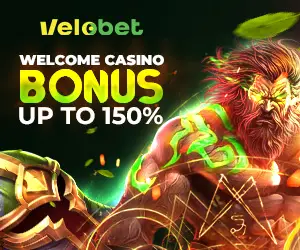 Yeah like every other Nigerian, the victory is still fresh in my memory. A few days ago, I was at the National Stadium in Surulere and right there at the front, I still saw the statue of my hand holding the trophy. I feel honoured to be part of the team that won the tournament. But in terms of promises and rewards, I feel so sad because nothing has been given to us up to this moment. And out of shame and pain, most of the members of this team have left this country. But one special thing I celebrate today is that the then President, General Muhammadu Buhari is now back on the seat of governance. And I believe we'll be remembered one day.

What memories do you have of that tournament and especially that cold night in Beijing when you lifted the trophy?

I could remember our last group game against Costa Rica which we won 3-nil and the final match against West Germany in which Victor Igbinoba scored the second goal. It was unbelievable. And it's quite interesting that it's been 30 years we achieved that feat; it's just like yesterday. As young as I was then, the achievement didn't really have any meaning to me but today it means a lot to me. I've met Sepp Blatter about three times ever since that day. I remember him being on the podium that night. He was secretary-general then, alongside with Joao Havelange (then FIFA President) as well as the late Juan Antonio Samaranch, former IOC president. Lifting that trophy was an achievement my colleagues and I will never forget.

Has FIFA got in touch with you and your team mates to mark or recognize the anniversary of that achievement?

No, no! And it is not the duty of FIFA to give recognition. Several nations have won the World Cup, so, it is not the duty of FIFA to do that. If countries like Saudi Arabia and Serbia could reward their players in cash and kind for winning a tournament, Nigeria should not be an exception.

So, how many of your team mates are still alive and where are they now?

Everybody is still alive except Kingsley Aikhionbare. Some of them are in the United States of America studying while some are working because they couldn't stand the pressure of being so popular and still not getting what they are expected to get. You know when you achieve great thing, great thing should follow so that the coming generation will be looking forward to seeing something good in you and hearing something good from you. But when you do something great to a society and nothing is given in return, you have to leave that society for somewhere better off.

For thirty years, you've been campaigning that Nigeria should honour the promises made to you and your team mates then. And interestingly, President Buhari who was Military Head of State back then is now back as a democratically elected president.

You see, President Buhari is a morally sound person and he must have forgotten. But someday, I am going to meet him and discuss the issue with him. If it is only our houses and some little monetary reward that we can get, we'll appreciate it and be satisfied. I know one day, President Buhari will hear about it. Even somebody close to him that reads this paper can even tell him. I believe when he's done with issues on his table now, he'll surely see to it and fortune will definitely smile on us.

Nduka, thank you for talking to us.

Thank you and God bless you.

SPORTS PLANET is a news and magazine radio sports show produced by COMPLETE SPORTS STUDIOS. You can listen to it on our partner stations on Mondays, Wednesdays and Fridays. You can also listen to past episodes, including this exclusive interview with Nduka Ugbade on our PODCAST. Download the Stitcher Radio Podcast app on your mobile phones and search for Sports Planet to listen.
Copyright © 2023 Completesports.com All rights reserved. The information contained in Completesports.com may not be published, broadcast, rewritten, or redistributed without the prior written authority of Completesports.com.