By James Agberebi:
Flying Eagles assistant coach to the U-20 World Cup in New Zealand, Nduka Ugbade, has revealed that not being picked for the USA 1994 World Cup cost him a lucrative deal.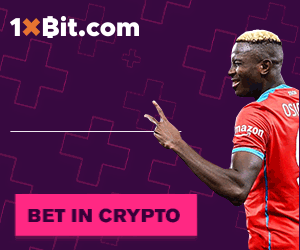 Ugbade who made this known in a chat with FIFA.com, reiterated his regret that he never got the opportunity to play at the senior World Cup.
"I played in the qualifying matches for the 1994 World Cup and came on as a substitute in the final of the Africa Cup of Nations in 1994 when we beat Zambia. But when the squad for USA 1994 was announced, I was not selected. I don't know what happened. I am still asking until this very day, though I have put it behind me," he told fifa.com.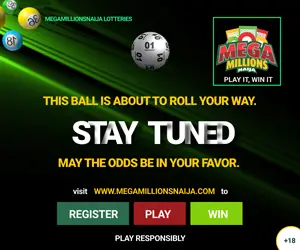 "I have tried to forgive and forget, though I felt very bad for years. That would have been an opportunity to make it totally big. If I had played for even just one minute. I would have got a bigger club and a better deal."
Ugbade who won the AFCON with the Super Eagles in 1994, in Tunisia, however stated that he hopes to get the chance to be at the senior World Cup as a coach.
He added: "I found out later that the World Cup will always continue, that if you don't go as a player someday you can maybe participate as a coach, and I am on that path."
Reminiscing on the victorious 1985 Golden Eaglets winning squad which he captained, Ugbade said they never believed they would be champions. He also stated how winning the competition impacted positively on his life.
"We had the desire to do well, but we did not expect to win. Seeing all the big teams participating in the competition and playing in stadiums filled with 80,000 people was something we did not expect.
"Of course we had heard of FIFA and seen the World Cup on television, but the magnitude of the competition was not known to us until we got to China.
"But it changed my life in that I became very popular and today I can enter anywhere and I am known by Nigerians and wherever I go all over Africa, whenever I am introduced, people listen to me."
He highlighted the difference of playing at the competition back then to what it entails for players now.
"Back then it was about making a name for ourselves and representing the country, but for the players today there are different aspects. The level of poverty is high now, and what drives most of the youths is the desire to play well, win and be signed by big clubs all over the world. At the end of the day they want to make it [professionally], so that their lives can be changed."
"I can't be disappointed because that is what it was for our time. The time we live in now is totally different. If I say I am disappointed, what about the likes of legends like Christian Chukwu and Segun Odegbami and the rest. They played great football in the past – among the best the country has produced, yet they had no opportunity to make money. What they received for playing in the national team was a name."
And reacting to the Golden Eaglets group at this year's U-17 World Cup, Ugbade believes that the team will face a very tough challenge in Chile.
"The Chileans have just won the Copa America and the pressure is on them to produce an U-17 team that will be able to beat the world.
"But the Nigerian players should have an understanding that we were the first country to win this event and a lot of teams from Nigeria have won it, with Nwankwo Kanu and others. Most of the players who won it in 2013 are playing abroad and making millions, so they should know that they have their destiny in their hands, and that even though they are young they have to be highly competitive."
Copyright © 2021 Completesports.com All rights reserved. The information contained in Completesports.com may not be published, broadcast, rewritten, or redistributed without the prior written authority of Completesports.com.