By Solomon Ojeagbase
It can be recalled that a lot of touring Nigerians here were unable to watch the Super Eagles match  with Argentina last Wednesday as a result the dearth in attendance and the seemingly low turn out of fans to watch the match against the Albiceleste. I myself watched the match at the Sao Paulo Sport Museum.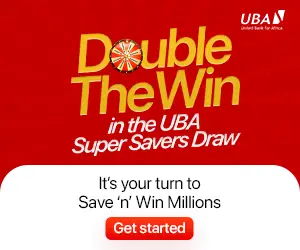 Footage from the match showed a stadium filled with only blue and white stripes as Argentine fans cheered their side to victory.
I don't know if the Nigerian Supporters club had the same challenge we had as there were only traces of green and white stripe jerseys in the stadium on that day. Well, I can't speak for the Nigerian Supporters club, but I can speak for Wakanow and Avienti Travel and Tours. If you
have read my earlier report, you would recall that I made mention of Avienti which is New Horizon and Complete Sports' travel partner for the Go to 2014 World Cup Live in Brazil Competition where 8 winnerswere selected to watch the World Cup Live.
We were scheduled to depart Sau Paulo and arrive Nigerian on Thursday after the match the day before. This was not the case as we could not watch the match. Read the reaction of the disappointed fans in my
earlier post:  http://completesportsnigeria.com/new-horizons-complete-sports-wcup-tourists-miss-trip-to-porto-alegre/
After all the fracas the Managing Director Obinna Ekezie promised to compensate the affected people with a monetary compensation or a chance to watch the France-Nigerian match in Brasilia. Avienti also followed suit in ensuring that Wakanow keeps to their promise as an addition they would ensure we get breakfast which was originally part of the agreement and then dinner since New Horizons, CompleteSports winners clamored more compensation stating that they hadexhausted the money they came with since the original plan was to leave Brazil on Thursday after watching the Nigeria-Argentina match.
Below is an excerpt of the new agreement reached between New Horizons
and Complete Sports with Avienti;
Dear Mr Adedayo Talabi
At Avienti Limited, we strive in all that we do to ensure that we meet the travel needs of our customers as we take pride in customer satisfaction.
In the past, we have been consistent in successfully conveying Nigerians to watch football matches and sporting events, for example during the World Cup in South Africa and the Commonwealth Games in London. Our success in this regard is worthy of note. Unfortunately,
we (Wakanow & Avienti) experienced some challenges in transporting Nigerians in Brazil to watch the live match between Nigeria and Argentina at Porto Alegre on Wednesday 25th June. This was due to the failure of the Brazilian Airport Authority to honour an earlier agreement with Wakanow to grant their chartered plane landing permit, to make matters worse, they were informed of their decision to rescind on their agreement less than 12hrs to departure of the flight, efforts at chartering another plane within that short time frame was unsuccessful even after making payment for the first chartered flight.
Avienti is determined to restore the level of service you have all come to expect. We are making the necessary adjustments for a better and more reliable quality of service, and we are focusing on rebuilding your trust in our service. In a bid to offer succour to our customers who have suffered discomfort due to the unfortunate incident, we have taken the responsibility of bearing the financial cost of funding the cost of domestic flight, hotel reservation, ground transportation and international flight of all affected customers.
Sincerely,
Client Service (Avienti Limited)
With all these being said New Horizon's and Complete Sports winner Nnamdi Uwaoma, Kevin Ikeme, Nwaoboli Phillip, Sage Keyomah, Adelowo Adekunle, Alabi Idowu have expressed their joy for this new development. As part of the compensation was a move from our former
three star hotel Ibis in Barra Funda to a four star hotel Blue Tree in Faria Lima both in Sao Paulo, with breakfast and dinner. The new hotel is equipped with a roof top swimming pool and gym easy access to the city center and many pubs.
We departed Sao Paulo on Gol Airlines on Sunday and have arrived Brasilia for the Nigeria-France match also our match tickets have been given to us. All hands on deck as we look forward to a breathtaking match between the Nigerian Super Eagles and the Roosters of France.
I will bring you images from the stadium but before then feed your eyes with shots taken from Blue Tree hotel in Sao Paulo.
Copyright © 2023 Completesports.com All rights reserved. The information contained in Completesports.com may not be published, broadcast, rewritten, or redistributed without the prior written authority of Completesports.com.