Someone once said there are two kinds of coaches: one who has been sacked and one who would be sacked. Be it as it may, great sportsmen and women need the best of coaches to be on top of their game.
To sportsmen and sportswomen, a coach is one who cares, teaches, stretches, and most times brings out the best in you. An individual is supported by a coach while achieving a specific personal or professional competence, result or goal. This is mostly done after a consensual agreement.
The best attribute of a coach is that he brings out the best in his client (individual or team). Many a time the athlete is very blind to his capabilities. As humans, we strive to be better to make this goal come through. A coach helps us to be  better  and accountable.
In individual sports, the goal of the coach is to make each athlete the best version of self, while in a group sport like soccer, the goal differs.( Though in between, the individual would have to identify blind spots and work on them)  which is basically to make sure one's version synchronizes with the coach's goal for the team.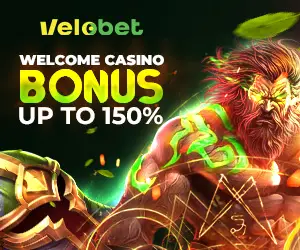 One obvious lesson we learn from sports men is that we all need the drive and accountability a coach brings into their lives.
Basketball Legend Michael Jordan didn't get to where he was by playing basketball by himself alone in his driveway. He had a coach, and he had a team of other guys there to help and support him.
2014 World's fastest Man, Usain Bolt's first coach Glem Mill is an example of the difference a coach can make in an athlete.
Prior to their meeting, Bolt was a 200 metres athlete. His coach wanted him to run the 400 metre race while. Bolt wanted to make the 100 meters race. He  would help Bolt in only one condition: Bolt would have to beat  Jamaicans Donald Quarrie's 36-year-old record if he could, they were game.
Bolt caused a stir when he beat the record by 0.11 seconds. This was good news for both the athlete and coach with the 2008 Olympics on the way. In Mill's ingenuity Bolt came up with a plan.
Bolt would have to improve in speed and stamina for the 100 meters and  200 hundred meters  if he has to come out stronger. After much Spartan discipline, Bolt broke world records winning 3 gold medals in the Beijing Olympics.
At the end, Bolt told the world his success was tied to the efforts of his coach. Despite Bolt's ground-breaking achivements in Beijing, Mills still felt that wasn't the best of Bolt.
Years later his words  proved right. Bolts has continued to break world records  on the sprint. His performances are standout . He attests to the fact that coach Mills' inputs  rubbed off on his personal life.
Athletico Madrid Coach Diego Pablo Simeone is the new kid on the bloc. Aside his UEFA champion's league feat, simeone was a consistent member of the Argentine national team. In the 90s, he was the first to have surpassed legend Diego Maradona as the most capped player in Argentina.
A great coach is like a great life teacher, everyone needs one. They are masters in strategy, emotional intelligence and people management. Sports would be incomplete without their inputs and many times drama.
Here are quotes from amazing coaches. Love them or hate them, we remember them for their words and the way they change the game.
"In the end of this game, the European Cup will be only six feet away from you, and you'll not even be able to touch it if we lose. And for many of you, that will be the closest you will ever get. Don't you dare come back in here without giving your all." —Sir Alex Fergusson.(1999 European Cup final with Bayern Munich, half-time pep talk)
"I am no longer Chelsea coach and I do not have to defend them anymore, so I think it is correct if I say Drogba is a diver."  –Jose Mourinho
If Roman Abramovich helped me out in training we would be bottom of the league and if I had to work in his world of big business, we would be bankrupt!" —Jose Mourinho.
"I can't promise titles but I am convinced that the fans will be proud of us… I give you my word that we will put in an effort. I don't know if we'll win, but we'll persist. Put on your seat belts, because we're going to have fun." —Pep Guardiola (unveiling at Barcelona FC)
"Thank you to the mothers who gave birth to these Atléti players… their sons have massive balls. We do not buy superstars. We make them." –Arsene Wenger, 2007
What are your memorable sport quotes please share. Namaste
By Charles Umeh,  a student of life and Life coach who makes impacts through his speaking and writings. Contact:twitter @charismacharles,[email protected]
Copyright © 2023 Completesports.com All rights reserved. The information contained in Completesports.com may not be published, broadcast, rewritten, or redistributed without the prior written authority of Completesports.com.