In this interview with Wazobia FM, the SportyBet Nigeria team talk about the company's numerous offers, and what makes them stand out in the Nigeria gaming industry.
Can you give us some insight on what SportyBet is?
SportyBet is a glocalized sports betting platform,  in the sense that we operate in multiple locations across the world. However, we customize our products to suit and reflect on what our local users want. For example, a lot of Nigerians want to make money with little cost, love  'awoof' and also want better pricing /odds.  So, we study each market, focus on what our local users want, and how often they want it. We use that information to build a product that delivers on that promise and offer much more.
What we have as SportyBet Nigeria is a result of the research conducted by our Research and Development team on what Nigerians want.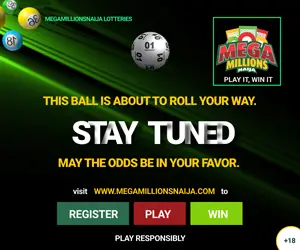 There are so many options of Sports betting websites to play on, why choose SportyBet?
Presently, there are many betting sites in Nigeria but none offer the type of rewards offered by SportyBet. We have Sporty Winnings Boost, and the offer of up to N10,000 first deposit bonus, the best odds, highest betting markets, and the best options to ensure that we continue to excite our customers, and look for possible ways to help them make money.
We have introduced the SportyBet referral promo. The idea is that Nigerians who love football can get N50 for every paying person they refer to SportyBet, and the first 3 with the highest number of referrals can win a brand new Tecno Spark 2 phone in addition to the money.  The best part of this is that there are no limits to the number of referrals, and at the moment, Nigerians are taking advantage of that to earn more money on the side while winning on our platform. To them, it is a win-win situation.
Nigerians are passionate about sports just like they are passionate about winning and wouldn't want their winnings to be delayed – which is why we introduced the fastest payout option in which you get credited in at least ten minutes after making a withdrawal request.
Also, we have in-game live betting which allows our customers to place bets on ongoing matches at great odds. But apart from this, we listened to the complaints of Nigerians about losing money when stakes don't go their way, especially when one or two results spoil their accumulator bets. For this reason, we introduced a partial cash-out option where you can cash-out part of your potential winnings while the game is still on. This option helps to reduce the risk of losing bets, as well as increasing your winning chances. For example, if you decide to accumulate 10 games on a ticket, you can select a specific number of games that you want to be paid for. We also introduced a 're-bet' option which allows you to bet on previously selected games.
Also, SportyBet offers up to N10,000 in discount gifts for new customers, with 100% return on the first deposit.. For example, if you deposit N3000, you will get a bonus of N3000. You deposit N5,000, you will get a bonus of N5000 (terms and conditions apply).
Our competitors are aggressive in their marketing campaigns; therefore, we needed a winning strategy that reflects our love for Nigerians and their love for winning.  We are constantly looking for ways to ensure that Nigerians continue to enjoy sports and win.
We have heard of situations where some brands come up, and within 3 to 4 months they won't be able to continue. What makes SportyBet different?
We are aware that some betting companies have closed down recently due to their inability to meet with their financial obligations. We are aware that when it comes to the issue of money, some Nigerians are impatient. SportyBet is here to stay. We are even working on strategies and campaigns that will help deepen our involvement in promoting sports.
To ensure that we hold on to our side of the bargain, we have retained the services of one of Africa's sports legend and Olympic Gold winner in football for Nigeria, Kanu Nwankwo (Papilo) as our brand ambassador, and through him we are going to offload our various rewards and promos to Nigerians.
Can you tell us more about your sport betting platform?
We can truthfully say that we have the best betting platform in the market – whether our mobile app or website, and we challenge anybody to dispute this assertion. Our platform is fast, lightweight, secure and responsive. To ensure that most of the users are not left out because of data, we added the data saving mode which means that you can spend as much time as you want placing bets and still won't dent your data balance.
In addition, we've put in place a match & winning ticket alert. The match alert option gives you a real-time alert of ongoing or matches about to start, while the winning ticket alert informs you when you win on a ticket.
With the aim to equip SportyBet with the most cutting-edge technology, we have over 100 in-house engineers. Through our app, users can enjoy a very fast betting experience that is seamless, easy-to-use and responsive. We strive to provide the best sports betting app to Africa and the rest of the world.
Because we know Nigerians are passionate about sports, love making money and are impatient with things that don't make it easy for them, we conducted various researches to ensure that our platforms (mobile and web) meet up to that standard. We have also made it so easy that new users can create their accounts with just their phone numbers.
So where do we download the SportyBet App?
Nigerians can download our mobile app from the SportyBet website  www.sportybet.com, by clicking on the app icon at the top right corner of the homepage top menu (you can also use this link for instant download). Download is within a minute, and you now have the best and fastest sport betting app in the palm of your hand, and can now access your favourite games on the go. You can also download from the PalmPlay Store.
In fact, the market leaders in smartphones in Africa, the makers of Techno, and Infinix phones love our app so much that they decided to pre-install the SportyBet app in future Techno and Infinix phones. Thus, future Tecno and Infinix phone brands will have SportyBet app pre-installed for Nigerians who love sports and are passionate about making money from sports.
So, whether you want to place bets on your desktop or on our mobile app, you are guaranteed of a good experience from our robust technology interface.
We wish you all the best and thanks for talking to us.
Thank you very much!
Copyright © 2021 Completesports.com All rights reserved. The information contained in Completesports.com may not be published, broadcast, rewritten, or redistributed without the prior written authority of Completesports.com.