Seun Adigun (31), Ngozi Onwumere (26) Akuoma Omeoga (26) and Simidele Adeagbo (36) will carry Nigeria's flag into a battle we've never fought before: competing in the Winter Olympics which flags off in Pyeongchang, South Korea on February 8, 2018.
The four girls will be competing in Bobsled and Skeleton, which is alien to most Nigeria and, in doing this, they will be pushing the boundaries of hope to inspire another generation of Nigerians.
Complete Sports' Kayode Ogundare and Babatunde Koiki caught up with the quartet and they spoke exclusively on a wide range of issues…
 You women are going where no Nigerian has ever been to, representing the country at the winter Olympics. This is profound, it is a barrier breaker and something that will be talked about for generations yet unborn. Has it begin to sink in what you're about to do? Have you been able to take in the significance of this moment?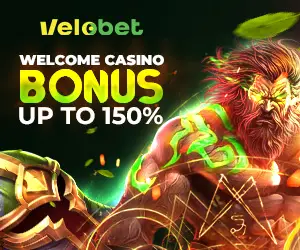 Adigun: Yeah, I think we won't know the magnitude of what we are really doing until later when the effects begin to be seen. That's when we'll begin to understand the magnitude of what we have tried to do.
Simi: Well we have been caught up in a lot of events happening at breakneck speed so we have not had the opportunity to take it in all at once. For example in The United States it is US Black History Month and I saw a post where somebody was celebrating our accomplishment as part of the greatness of black people. So little things like this and every other thing leading to the Olympics when we go through the opening ceremony and as we start the competition proper we would begin to take in each moment for what it is worth.
You guys are Nigerians, Africans even, and you're also Americans so that means you carry like two flags into battle at the Olympics. Bobsledding and Skeleton are two sports strange to Africa so, as Africans, have you ever faced discrimination from people who feel you don't 'belong' in this sport?
Adigun: Not really but I think people are gonna have their opinions whatever you do and sometimes it's always hard to take in when people come into something you think they ordinarily ought not to be doing but  for the most part I don't think there's outright discrimination against us. Of course sometimes people would feel they have an opinion about not agreeing with the path we are on or not understanding what the bigger picture is or maybe what they feel is the correct way of doing the things that we are doing so they can vent but we have never really allowed this to affect us or our progress. It is usually such a minority opinion that we don't have to bother about what they think or say.
Your sport is pretty dangerous. Top speed for Bobsled is around 150k/hr and the record for a race recorded is 201km/hr. For Skeleton it could be as fast as 130km/hr. People have died in the sport, you know. Does it ever strike you when you're about to start a race that this is dangerous stuff I'm toying with?
Akuoma: I feel like the sport has evolved a lot more than people think over the years to become safer and that is why women are able to participate in Bobsled and Skeleton. There has been tremendous advancement in the sport. Now, do I always think about the danger each time I step into the bobsled? Not necessarily but I think the first time I really think this sport could be dangerous  was when we ran aground into the snow in Canada (laughs) but people need to be aware of how they should protect themselves. They must wear the right clothing no matter how uncomfortable it makes them feel, they need to wear gloves and take all the little precautions which could prevent major accidents.
Simi, in Skeleton, you're facing geo-forces of like 5G and you're going in head first. In my books that's as crazy as it gets but does that bother you?
Simi: When I started I never knew anything about the sport so it was scary at first because I didn't know what to expect and my body didn't know how to react but the more I do it I feel more and more relaxed and comfortable on my sled. You cannot go in with a mindset of "this is dangerous." Of course there are risks involved but I think the beauty that I have come to embrace about the sport is that you're on the edge of danger but also able to control it at any given point in time. And if you trained yourself enough, as we all do, your body starts knowing what to do and when things happen, like the last time I was on ice and had a massive crash, I was able to walk away unhurt. I learned why I crashed and I won't do that again. Certainly there are risks involved but you cannot go on to the start line with fear in your mind. You have to know that you've trained well, you learned the track and you can face anything that the track brings to you. It's actually taught me a lot about life and I think if we all approach life with the mindset of no fear and that you're ready for whatever life brings, then we'll be okay.
The training for your sport is pretty intense, rigorous and involves a lot of physical training regimen which would put a lot of men to shame for the hard work. You have to work with tremendous amount of both upper body and lower body strength. Does it ever occur to you that this might make you a bit more masculine as you pack on the muscles which, by the way, is required for the kind of forces you face and the pressure you're on. It's changing your bodies somewhat and does that sometimes give you cause to worry as ladies? 
Adigun: Not necessarily. I think the stigma often associated with lifting weights is more associated with men but that shouldn't define you as a woman. You can be very fit and very fine and attractive and still maintain so much of your womanhood and still be able to represent everything we are as women. I think the culture is changing about what it means to be a fit woman because now you can wear your muscles with class and elegance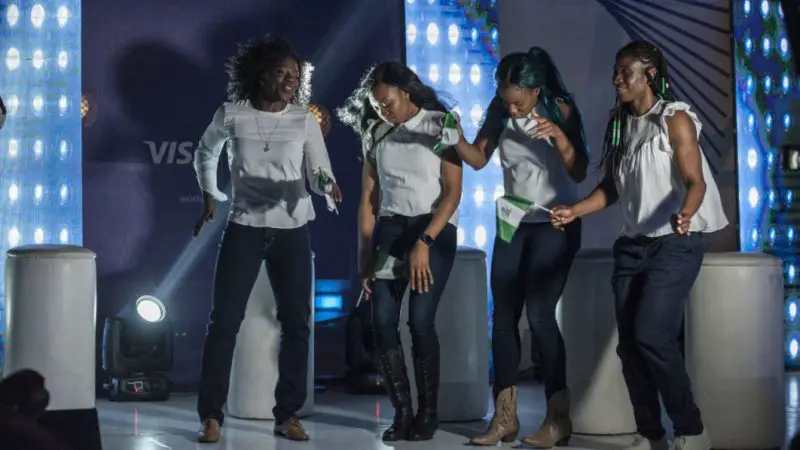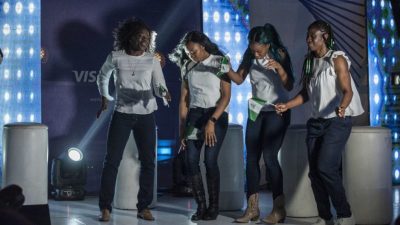 Off the tracks, you ladies are media sensations. You were on the Ellen Degeneres show and your unique dance routine was sensational. Has it occurred to you how much attention you're beginning to garner now and do you have any special dance planned for when you go on the podium for your medals?
 Ngozi: You see, the truth is a lot of those dance videos you see us on are authentic, most times we weren't even aware we were been recorded until we see the videos and we go wow! So I guess now we have to watch our back to see if someone is recording us dance (laughs). We have not planned anything yet for the Olympics but am sure we're gonna have something fresh for you guys and we are so looking forward to it.
Your sport is new to the vast majority of Nigerians. Most people have never even heard the word before, let alone the sport. So, for the majority of fans who would be watching you on television at the Olympics, tell us what do we need to look out for to know when you're winning or when we need to get on our knees and pray for you to win?
Adigun: You're absolutely correct. Most people don't know how the sport is scored so this is the way it works for both bobsled and skeleton. You start and you race against the clock and you want your time to be the lowest time of all the competitors. The one with the lowest time is declared the winner. Each person compares his or her time with the other athletes but, in actual fact, you're racing against the clock. You want to get from the top to the bottom in the shortest possible time. Each race is made up of two heats but at the Olympics it's actually four heats that will run over the course of two days. On the first day, we all have one race which goes from top to bottom and on the second run, both times are added together. After that first day, the teams which returned the lowest times will now be ranked in order and then moved into the second day when they will compete in another two heats and the team with the lowest time is adjudged to have won.
With the times you recorded in qualifying, what do you think are Nigeria's realistic chances of winning a medal at the Olympics?
Adigun: With our qualifying time, honestly we are just at the 'getting-in' end. There's a huge learning curve in learning how to drive and I always make the analogy of taking a 16-yr old who just got his driver's licence to drive you. They can safely navigate the roads and get you from one point to the other but you don't put them in Daytona or NASCAR (car racing competitions) because it's a totally different ball game so it's gonna take them time before they become perfect. Same with us. Although we know how to navigate the tracks but we still make little mistakes like bumping walls or our timing maybe a little bit off which cost us the time at the end. We are still training hard to be as competitive as those who have been in the sport for 10 to 12 years but one thing that we can say is that no matter what level you are you must be able to show up on the day. No matter your experiences, no matter what you'd achieved before, it is the discipline and the focus that you have on the day that will make the difference. Veterans could make mistakes on the day and we could be perfect. Time is a reflection of what you've done all season but it doesn't necessarily paint a true picture of what's going to happen on the day of the race.
Simi: The sport is new for me, just four months in, and I'm learning new things and getting more experience every day. This is a sport where, typically, the most experienced dominates but anything can happen on any day and I think what we've shown over the course of our journey is progress. I think we've actually surprised so many people with how quickly we've picked up the sport. In my last two races I was able to place third and get a place on the podium. That's never happened before for an African athlete so I'm carrying that confidence into the Olympic knowing that each day am just gonna get better and learn and see what happens at the Games.
Your quest to raise money was well-publicized and one of your sponsors is VISA. How important has been the support from VISA and for how long is this sponsorship agreement?
Ngozi: I think when we talk about the importance of VISA, I will say they were the game-changers in our solicitation for funds. Their coming in was so pivotal, so timely that they are the reason why we are seated here today and going to the Olympics. Bobsled is very expensive if you look at the sport in general, you need a lot of things like the sled and other equipment and also for getting from one place to another to compete. VISA have helped us get to this place, they've gotten equipment for us and helped with traveling and all other stuff that we need in order to be able to be serious and compete.
Adigun: As for the second part of that question, we hope to make this a long-term deal with VISA. We are joining what has become a family and that's what the culture of this global brand has become. They're family-oriented, they're all about resetting finish lines and innovations. These are things that happen on a continuum and in the spirit of being able to be with that forward motion we hope to be able to continue this relationship[p for as long as possible.
So, projecting into the future now, for how long are you guys hoping to do this and when do you think you'll be ready to hands up and ask other to come and take up the mantle?
Akuoma: I think the takeover is already beginning because we are grooming some other guys even as we speak. We want to have a men's team and another female team. You know, for each country, they could have as many as three sled teams each at the Olympics and that will be great for Nigeria to have three sleds.
Simi: I think what we are doing is gonna inspire and bring more people in the sport. We already get a lot of telephone calls and emails and once people see us racing at the Olympics they're gonna embrace this idea and come out of the woodwork to be a part of it. The reality is that Nigeria has a lot of talents in other sports like football and athletics. Those skill sets can be transferred to bobsledding. For us, we are taking each day at a time and we are looking forward to the Olympics and post-Olympics. Our roles are to continue to be ambassadors to push the sport forward in whatever capacity.
You guys are now icons for every single girl or boy out there who has a dream to become a global force to reckon with. If you were to speak to the Nigerian girl-child out there, what would be your message to her as to how she can live her dream, break barriers and go beyond borders to achieve her best?
Adigun: Someone once told me that "your dreams are not big enough if they don't scare you." And the fact that you live in that space where you have such a dream means you're actually on the right track. Don't be afraid to conquer the fear of the unknown and I say that so many times that it's becoming kind of clichéd but it's just the reality. So many times we are handicapped by the fear, that inability to understand what it is actually gonna be when we opened that door to the other side. But sometimes when you just open the door and enter, that's when you learn where your real strength is. We don't really know what our strengths are until we've actually accomplished something. So how do you know what you're capable of doing if you don't try to achieve it. So, for that aspiring young lady, continue to do what you have set your mind to and never be limited by what you don't understand.
Ngozi: I will challenge young ladies and anybody who has a dream to ask herself some questions. One, what are you passionate about? Two, would you go for it if fear was not a factor? If those two questions are answered in the affirmative then I say go for your dream because then there's nothing strong enough to hold you back.
Akuoma: I will add that you should become a student of whatever you're passionate about. It is important to find a mentor, somebody who'd done really well in that field and also to look for somebody who didn't do so well so you can know what they did wrong. I think it's important to utilize every single resource that you have and make your own resources as well.
Guess you guys have watched Cool Runnings (a movie about the Jamaican national bobsled team's Olympic debut) by now. In the future, if there was going to be a movie about your phenomenal achievement, which Hollywood movie stars would you want to play your characters?
Akuoma: I gat mine already. I would go for Gabrielle Union. Seun made the comparison but somebody else already told me there's a striking resemblance between Gabrielle and I so it's okay if she played me.
Simi: I will ask that Lupita N'yongo play my character. She can do a good job but she will have to put on some weight though. Sorry, Lupita (laughter).
Ngozi: Yeah, we've been asked this question a couple of times in the last one year and I still can't think of anybody yet but I'm sure by the next time I get to answer this question I should have somebody in mind. My choice must be somebody who's true to my image, she must have the authentic gap-tooth like I do. So stay tuned guys.
Seun: You know I don't know really. To be honest, if there's a movie where somebody is going to play my character, I would want that person to be somebody that I know, not necessarily somebody that's already a Hollywood star. I would go for somebody that I know has the skill to be a great actor who'll be able to play me because they're dedicated to learning their role. Somebody like, for example, my cousin Amina is an aspiring actress so I will challenge her to play me. It would be really challenging but it would be pretty special.
You guys are Nigerian-Americans but, in the real sense, how much of Nigeria do you actually know?
Ngozi: When you talk about Nigeria, even though we were born in America, we are first and foremost Nigerians. When we went to school, people couldn't pronounce our names (they still can't) but we are cultured. My parents made it a point of duty to teach me about culture. For example, you don't shake people's hands with your left hand and stuff like that. So we still remain true to our Nigerian roots.
Simi: I think the foundation is definitely there with all of us as Nigerians even though we live abroad. I think we also represent a new generation of what it means to be Nigerian. You don't necessarily have to be born and live here to be Nigerian. If you have a strong foundation of Nigerian culture regardless of if you live in the United States, United Kingdom or even South Africa, with all of the influences that surrounds you, once you have a strong foundation in Nigerian culture and norms then you are the new generation Nigerian.
Ukaoma: I think you can look at the four of us here and say we are a melting pot of Nigerian culture even though we basically represent two ethnic groups. The differences in each of our cultures and the things which make them so unique and we have taught one another a lot about the Yoruba and Igbo cultures because the fact that we are always around each other and we can share a lot of things in close proximity has helped us tremendously and hopefully this can be contagious and spread around the whole country.
Seun and Ngozi have previously won medals for Nigeria (in athletics). If you get to the podium in Pyeongyang, will this be different from the other medals you won?
Ngozi: Definitely it will be different. I can speak for myself and probably for Seun too. When we did athletics, it was really for ourselves. We had joy representing our country but this is totally different. We never thought it was going to be this big to the point where we have calls and emails from young girls and parents saying thank you so much because our children have something to look up to and they can now dream without being fearful of going after their dreams. In Nigeria culture, sometimes we are not so receptive to people doing different things so we want to open the door for our youth to be able to aspire to be anything they want to be. We are Nigerians, we can be anything we wanna be. We are strong. We are proud. We have a can-do spirit and we believe that if we unite we can achieve great things together.
You guys were on Ellen Degeneres' show. What was the experience like?
Ngozi: In this whole journey, there have been two monumental moments for me since we started the Bobsled. One was when I was on the telephone with Seun and Akuoma and they told me we have got sponsorship from VISA. I said which VISA? The VISA that we'd been using since we were kids? The global VISA? That was one of my biggest moments. The second one was appearing on the Ellen Degeneres Show. Ellen has a huge viewership and we knew that if we got on Ellen's show everybody will watch it and we were excited to be there.
We know you guys are going to be flying Nigeria's flag at the Olympics but which part of the country specifically are you from?
Ngozi: I'm from Imo state, specifically Umuchima
Simi: I'm from Oke-Imesi in Ekiti State
Seun: I'm a Lagosian. Surulere Local Government
Akuoma: I'm from Umuahia in Abia State.
So what are your favourite Nigerian dishes?
Adigun: Jollof rice and plantain and efo riro (vegetable)
Simi:  I like meat-pie and I also like pounded yam but it must be freshly-pound, not the Poundo flour.
Ukaoma: Ogbono soup
Ngozi: It's really hard for me to choose since all of them have picked some of my favourite food. So I will go with egusi soup.
We wish you good luck in Korea
All: Thank you
Copyright © 2023 Completesports.com All rights reserved. The information contained in Completesports.com may not be published, broadcast, rewritten, or redistributed without the prior written authority of Completesports.com.