The group clash, which takes place in Kaliningrad, will kick off at 7.00pm
England and Belgium lock horns this coming Thursday evening (28 June) as they do battle to see who will finish top of World Cup Group G. The two sides, already qualified, will meet the two countries to progress from Group H into the round of 16.
Getting the ball rolling
Before you go any further, head on over to the Oddsshark website, find your favourite betting agency and get your account sorted with your credit card. With the knock-out stages about to start and as a brand new customer, there should be several offers and promotions available to you.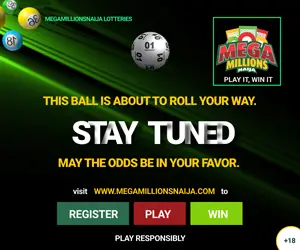 Where should I be investing my money?
As mentioned above, both England and Belgium have already safely navigated their passages into the second round of the competition. Now all that is left to decide is who will finish in first and second place.
England and Belgium have identical records thus far – two games, two wins, eight goals scored and two conceded, with the Three Lions sitting in first place thanks to their better fair play record; they have picked up just two yellow cards so far compared to three for Belgium.
And it is Gareth Southgate's men who remain the slight favourites to top the group after this game as well. England are at just 1.66 to finish in first place, whereas you could potentially double your money by backing Belgium, who are priced at 2.10 to pip England to the post, according to Oddsshark.
England come into this match absolutely brimming with confidence, having torn apart an admittedly limited Panama outfit 6-1 this past Sunday. Harry Kane was the hero of the day, and the Tottenham Hotspur centre forward currently tops the World Cup scoring charts with five goals.
The 24 year old is now the favourite to finish with theWorld Cup Golden Boot, and is priced at 2.75 to end up as the leading scorer at the tournament. RomeluLukaku, who is on four goals so far, is at 5.50, as is a certain Cristiano Ronaldo, while Spain's Brazil-born striker Diego Costa, currently on three goals, is priced at 9.00 to snatch the prize.
And unsurprisingly, it is Kane once again who is the favourite to find the back of the net in this match as well. You can potentially double your money by backing the English striker in this one, who is priced at 2.20 to score at any time during the match and at 4.50 to open the scoring.
Belgium's RomeluLukaku is also priced competitively to get on the score sheet in Kaliningrad. The Manchester United target man is at 2.37 to net during the game, and at 5.00 to score either the first or last goal of the game.
On paper, however, there looks to be very little to separate these two sides, and it looks as if bookmakers are having an equally difficult side. Taking the simplest kind of bet you can place – on the outcome of a given game – England are the slight favourites to walk away with three points, priced at 2.70 to win the game, while Belgium are right behind them on 2.90.
However, it is also worth pointing out that four of the last six meetings between these two sides have ended in a stalemate. You can back a draw in this game at 3.20, or if you prefer, you can be even more specific – a score draw is priced at 4.33, while you can back a goalless draw at the elevated price of 8.50.
Meanwhile, Group H is also decided this Thursday, with three teams still vying for a place in the round of 16. Only Poland have been eliminated thus far having lost both of their games, and Japan, Senegal and Colombia are in a race to see who will grab the top two spots in the group.
Japan, who currently top the group with four points from two games, are the favourites to progress. Priced at just 1.11 to qualify and 2.27 to win the group, they face a pointless Poland in their final group game.
Japan come into the game as the slight favourites to take all three points and are priced at 2.55 to do so. Poland, for their part, are at 3.10 to record their first win of the tournament.
Senegal v Colombia, meanwhile, looks a straight shoot-out to see who will reach the second round. Colombia are slightly ahead in the odds – the South Americans are at 1.61 to reach the round of 16, while Senegal are at 1.72.
Odds: England (2.70), Belgium (2.90), draw (3.20)
2018 FIFA WORLD CUP THIRD ROUND GROUP GAMES
Monday, 25 June
3.00pm – (5.00) Saudi Arabia 2x 1 Egypt (1.80)
Draw (3.75)
3.00pm – (2.90) Uruguay 3 x 0 Russia (2.87)
Draw (3.00)
7.00pm – (6.00) Iran 1 x 1 Portugal (1.66)
Draw (3.80)
7.00pm – (1.36) Spain 2 x 2Morocco (11.00)
Draw (5.00)
Tuesday, 26 June
3.00pm – (3.00) Australia 0 x 2 Peru (2.50)
Draw (3.40)
3.00pm – (4.75) Denmark 0 x 0 France (2.25)
Draw (2.70)
7.00pm – (3.50) Iceland 1 x 2 Croatia (2.25)
                 Draw (3.40)
7.00pm – (6.50) Nigeria 1 x 2 Argentina (1.55)
                  Draw (4.33)
Wednesday, 27 June
3.00pm – (2.40) Mexico x Sweden (3.30)
Draw (3.30)
3.00pm – (17.00) South Korea x Germany (1.20)
Draw (7.50)
7.00pm – (7.50) Serbia x Brazil (1.50)
Draw (4.50)
7.00pm – (1.80) Switzerland x Costa Rica (6.00)
Draw (3.30)
Thursday, 28 June
3.00pm – (2.50) Japan x Poland (3.20)
Draw (3.20)
3.00pm – (4.40) Senegal x Colombia (1.90)
Draw (3.60)
7.00pm – (2.90) England x Belgium (2.80)
Draw (3.10)
7.00pm – (4.50) Panama x Tunisia (1.85)
Draw (3.75)
Copyright © 2021 Completesports.com All rights reserved. The information contained in Completesports.com may not be published, broadcast, rewritten, or redistributed without the prior written authority of Completesports.com.