No.2 see Caroline Wozniacki defeated No.1 seed Simona Halep 7-6, 3-6, 6-4 in the Australian Open women's singles final in Melbourne on Saturday to win her first-ever Grand Slam title.
Wozniacki has become the first Danish Slam winner in history and has overtaken Halep to become the new World No.1 in the Women's Tennis Association rankings.
Wozniacki, 27, won the first set 7-6 after being stretched all the way by Halep. But Halep kept her nerve to win the second set 6-3 to take the absorbing final to a deciding third set.
However, Wozniacki won the third set to finally claim one of the biggest prizes in tennis.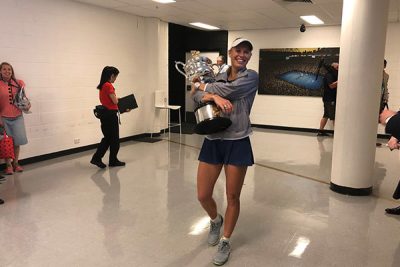 "I've dreamed of this moment for so many years. Today is a dream come true. I'm shaking right now. I'm going to cry," an emotional Wozniacki said in her post-match interview.
Hungarian Halep, 26, vowed to continue to be on top of her game after a draining final.
"For sure I will fight, I have many years to go so hopefully I will face another challenge like this today," she said.
A warrior today, a warrior all tournament. Well played, Simona.
How Natural Herbal Remedy Killed Stubborn Staphylococcus, Ecoli And Aureus And Other Infections