By Nurudeen Obalola in Yaounde:
'Danfo' Drivers In Yaounde
There are no danfo mini-buses in Yaounde but the taxi drivers here ensure that you are reminded constantly of Lagos with their reckless driving in their mostly decrepit cars. The drivers are largely alright until they get to intersections or roundabouts and then they go haywire. They all seem to believe that they can make turns or overtake anytime they feel like it; the other motorists don't matter.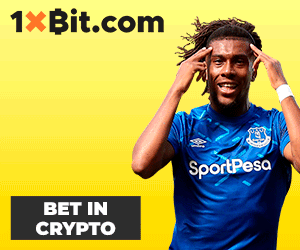 The usually reckless Lagos danfo drivers would fit in right here driving the cabs. Although they might have to show more respect to the stern-looking Cammeroonian policemen than they do to Nigerian police.
I've lost count of the number of times I screamed obscenities in either Yoruba or pidgin as a cab driver attempts to overtake in the mostly narrow Yaounde roads, or stops abruptly as a prospective client flags him down, or speeds into a bend without caring about oncoming traffic. But, remarkably, none of the other passengers seem to care. They are used to it, just like they are used to overloading: two passengers squeeze themselves in the front passenger seat and nobody complains.
Incidentally, the cabs are painted in yellow like Lagos danfo, and they also drive on the left side of the road like in Nigeria.
Football Everywhere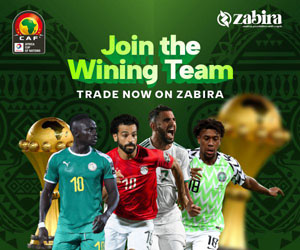 Young Cameroonians love their football as much as young Nigerians, if what I have seen in Yaounde in my first full day here is anything to go by.
While I have not seen youngsters playing on narrow streets like in Lagos, I saw a lot of youngsters playing football for long hours 
on Wednesday
.
There is a normal size but grassless, red earth pitch which the grand Stade Omnisport overlooks like an observant parent, and the kids were at it all day.
I first saw them as early as 
8am
 when I went to properly check out the stadium for the first time and each time I returned to the stadium, there was a new set of kids, up until around 
6pm
. Even in the peak of the afternoon between 
12.30 and 3pm
, and through a short light rain, they never budged.
I was told by someone that Samuel Eto'o and Christian Bassogog also played on this field, a claim I intend to further look into.
Also, in a park apparently designed for relaxation just behind the stadium in the Fandena Quarters, the concrete surface was seen as fair game as young men played some intense football, tackles flying as if they were trialling for spots in the Canon Yaounde squad.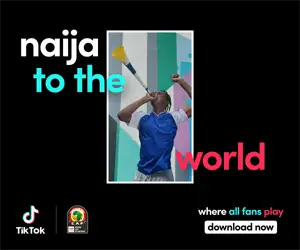 PSquare, Davido Very Popular
The love for Nigerian music is strong here. The numerous bars strewn all over the city play loud music as soon as it gets dark and a huge chunk of this music is Nigerian.
Pop twins PSquare appear to be the Nigerian act of choice in Yaounde; I must have heard at least five of their old and new hit songs in the last 24 hours, including Chop My Money and Alingo. I don't get to hear that much PSquare, not even in Lagos, and I like their music.
Davido too is quite popular here. Four or five Younde residents I have asked about Nigerian music excitedly mentioned Davido, one even singing a few lines of the hit song If. The people here also say nice things about TuFace, Wizkid and Yemi Alade but PSquare and Davido are apparently the current favourites.
Up NEPA!
No, NEPA or EKDC does not operate here but that does not mean there are no power cuts in Yaounde.
I should have been prepared for the blackout 
on Tuesday
 night when I arrived in Yaounde and saw stretches of dark neighbourhoods on the long drive from the Yaounde-Nsimalen Airport.
The driver even tried to explain that two to three-hour power cuts are not uncommon in Yaounde.
But my brain was either too tired from the journey from Lagos or I just did not want to believe that you could experience regular power cuts in any other country apart from my dear Nigeria.
But reality struck 
on Wednesday
 night when darkness enveloped the entire Fandena Quarters, where Stade Omnisport, venue of the World Cup qualifier between Nigeria and Cameroon, is located.
The electricity went off from around 
11pm
 and was not restored until around 
1.30am
. Unlike Nigeria where blackouts have become so much a part of our daily lives that every urban household has at least one generating set, Cameroonians live with the darkness for the time it lasts.
Even the not-so-big hotels do not have generators.
Although the government has done some kind of privatisation of the power sector, I was told that ENEO, in which the central government has serious stakes, controls most of the power generation and distribution.

Fastest Paying Betting Site in Nigeria
: Grab your 140% First Time Deposit Bonus Now —
www.Sportybet.Com
Copyright © 2021 Completesports.com All rights reserved. The information contained in Completesports.com may not be published, broadcast, rewritten, or redistributed without the prior written authority of Completesports.com.