Manchester City midfield star Yaya Toure has joined in criticism of the Carabao Cup match ball, branding it 'rubbish', following in the footsteps of his manager Pep Guardiola who had previously said the ball was 'unacceptable'.
The Ivorien weighed into the debate following the fourth-round win over Wolves after manager Guardiola said it 'was not a serious ball for a serious competition'.
However the EFL insist the ball meets all the necessary requirements and have revealed they are keen to speak to Guardiola before the next round of the competition.
'It's everything. Shooting, the ball is very light. When you touch it, it's floating. It's rubbish. And in this weather, it's difficult.'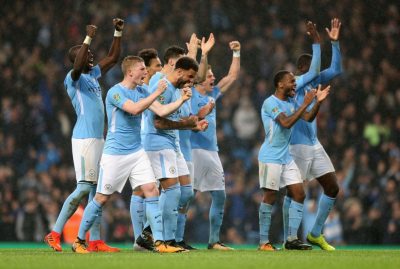 City's players trained with the Mitre ball on Monday and Toure confirmed that they think it is too light compared to the Nike version favoured by the Premier League. He claimed it would not even be used for games at home in Ivory Coast.
'I don't like it, to be honest,' he said. 'They can do better than that. It's too light. Even in my country they can't use those kind of balls. I think they have to be better than that because the ball was too soft.
Asked if it is even worse than the much-maligned adidas Jabulani, used for the 2010 World Cup in South Africa, Toure added: 'The World Cup one was better than that one.
'A lot of players were complaining. We just want to enjoy it. It's difficult to play with these kind of balls, but we try to find a way.'