If you're a soccer fan, you've probably read about the controversy surrounding the upcoming World Cup in Qatar. Reports of bribery and corruption in the voting process surfaced as soon as Qatar was first announced as the host in 2010.
Since then, articles have expressed concern about Qatar's oppressive heat. Infrastructure issues may also be a factor. Poor working conditions for stadium construction workers are another issue. There have been numerous calls for the event to be moved to another country.
Qatar's World Cup in 2022 has many reasons to be excited if you're a soccer fan.
What a change from the norm!
Arab countries have never hosted a World Cup. The Middle East will have a chance to show off its part of the world at this event. You've travelled to Europe, Asia, South Africa, and Russia for the World Cup. What we're about to do is a little different.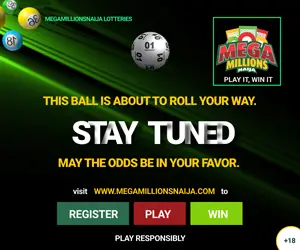 The oldest market in Qatar, Souq Waqif, is a must-see for most visitors to Doha. Merchants have been flocking here for centuries. Traditional Qatari architecture and hundreds of stalls selling traditional garments, spices, crafts, and souvenirs make it one of the most popular shopping destinations in the country. Several restaurants and hookah lounges can also be found in the area.
A desert safari tour is a popular half-day excursion for the more daring. You are picked up from your hotel by a private driver in a luxurious 4X4 SUV and taken to the desert nearby. They deflated the tires to have a roller coaster experience to make the vehicle glide more easily up and down the dune
Additionally, you won't be able to find these activities anywhere else. ATVs are a great way to explore the desert. The art of falconry is extremely popular in Qatar. Camel races are another example of this. Additionally, some people specialize in sandboarding. Renting a boat is fairly straightforward
There are many beaches to choose from during the World Cup, and the weather is just right for soaking up some rays.
Related: Okocha, Cafu, Matthäus To Assist In Qatar 2022 World Cup Draw
This very first World Cup to be held in the winter
Traditionally, the World Cup is held in the summer. Every World Cup has ever been held in May or June and ends in July. When the Qatar 2022 World Cup was originally planned, too many people objected to the sweltering heat in the Qatari summer months.
Who can blame them, given that the average high in the summer is 108 degrees? As a result, FIFA announced in 2018 that the Qatar World Cup would begin on November 21, 2022, and end on December 18, 2022, when daily temperatures would be in the seventies.
On the one hand, you'll have to spend your Thanksgiving in the Middle East if you want to go. There is, however, an undeniable benefit to this timing. Most international tourist destinations are overrun with families with school-aged children during the summer months.
In previous World Cups, You've had to compete for airline seats, hotel rooms, and restaurant reservations with entire families from all over the country. The opposite will happen in Qatar. They'll have to stay at home with their school-age siblings. The World Cup is expected to attract the majority of visitors.
The Stirrer
Most visitors to the 2006 FIFA World Cup in Germany stayed at the Steigenberger Hotel in Frankfurt's central train station neighbourhood. It's a lovely old hotel with a lot of character.
The cultural shifts that occurred when teams arrived for matches were one of the highlights of my time spent in one city. Every four days, a match was held in each host city. There were a lot of British fans in town to watch England take on Paraguay during the tournament's opening week.
South Koreans began arriving at the hotel four days later. The Iranians arrived next, and the hotel lobby was filled with beautiful young Iranians. It was Holland vs. Argentina in Frankfurt's final group-stage match.
Tailgating in front of a college football game is a big deal for American sports fans, and it should be. It's hard to fathom what it's like to walk through a city and not see an ocean of orange-clad Dutch supporters cheering their team on with beers in hand.
It was a show of support outside the stadium, not a ticket to the game! You can get an idea of what it was like by imagining a huge, overly patriotic tailgate party that stretched to the city limits.
Doha is the capital of Qatar, and all of the World Cup matches will be held within a 30-mile radius of the city. In other words, almost all of the teams' supporters will congregate in Doha.
This is a first in the history of the world. This will be its most epic melting pot to date when it comes to the World Cup. Every country represented will be in the same city, walking the same boardwalk, dining at similar establishments, and shopping at similar marketplaces.
Stadiums' proximity to one another
It's time for the big show. Make sure you don't miss out on this incredible World Cup because of this reason alone. But first, I'll give you a brief history lesson to help you grasp the significance of what's about to happen.
In 1930, Uruguay served as the host nation for the first World Cup. Only 13 national teams competed in that World Cup held in Montevideo, Uruguay. In the first World Cup match ever, the United States defeated Belgium, 3-0. In the end, the Uruguayans emerged triumphant, defeating Argentina in the final.
The reason why casinos are on the rise is that there are numerous casino sites; this makes choosing the best casino so easy. Casino sites like stream casino has applied all the requirements, and it is ideal for players to play.
Except for World War II, the World Cup has been held every four years since its inception. Until today, the World Cup has been held in multiple cities worldwide. Only four cities in Chile hosted the World Cup in 1962.
20 cities in South Korea and Japan hosted matches during the 2002 World Cup. The average number of cities that have hosted a World Cup is 10, dating back to 1934.
Copyright © 2021 Completesports.com All rights reserved. The information contained in Completesports.com may not be published, broadcast, rewritten, or redistributed without the prior written authority of Completesports.com.