Benedict Akwuegbu has revealed that serving in the Austrian army indeed prepared him for tough and rough challenges of life.
Akwuegbu served a mandatory one year in the Austrian Army in 2005 as one of the prerequisite conditions for earning the European nation's citizenship, and the man nicknamed 'Austrian Bomber' tells Complete Sports that he's now enjoying every bit of the hardship he went through in the army learning to defend his nation on event of a civil strife.
"I arrived Austria in 1998 from Tiene of France and signed for Grazer AK," starts Akwuegbu in a relaxed mood during and exclusive chat with Complete Sports.
"It was a good move for me and life was really nice at the club. It was an initial four year contract and after the Nations Cup in 2000 which Nigeria hosted and we won a silver medal, I returned to Austria to see off my contract with grazer AK.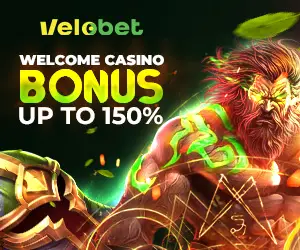 "After that, we had a contract extension because the club loved me, the fans loved me too. Of course, I fell in love with both the club and the country.
Also Read: Martins Rejoins Chinese Super League Club Shanghai Shenhua
"Before you knew it, there was this honest desire for me to acquire Austrian citizenship having met part of the conditions which was that one must have spent five years in the country. Don't forget that I first loved the country because I saw everything there as near perfect.
"So, I made the move. I was told I must serve out a mandatory one year in the Austrian Army. I had no option and I got enrolled. That was in 2005."
Akwuegbu reveals how the training went, as well as how life was during the one year service in the army when he had to drop his boots, shinguards and jerseys for the military uniform of khaki, guns and jack knife to live a new life in the barracks and trenches.
Akwuegbu continues: "It wasn't an easy shift in routine. From football, in which I woke up in the morning, go for training with the manager (coach) directing us on what to do with the ball with his whistle, but now it's soldiers drilling you on one form of military tactics to the other and sometimes barking at you, and you have no choice.
"Sometimes you are taken through some strategic military warfare lessons in the classroom.
"You are taught and demonstrated to, how to handle guns of different types and sizes, how you can defend bullets while crawling on the ground, how can drop from the parachute and even physical combat with the enemy soldier if such an occasion crops up.
"It was difficult. It was rough. But it was rewarding in the end such that the discipline and ruggedness I learnt therefrom have shaped my life today. If not, I don't think I would have survived Owerri, my own home state capital when I was there in 2012 – 2013 as Assistant General Manager of Heartland FC."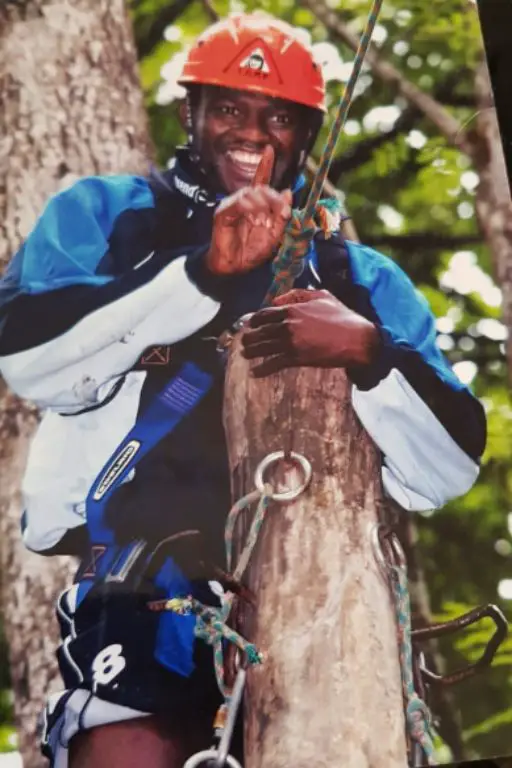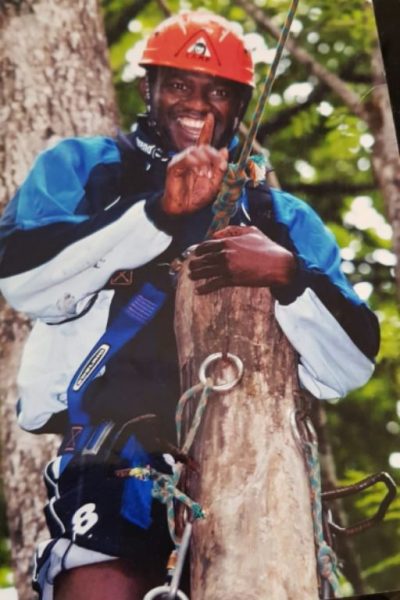 Nearly fourteen years after leaving Austria, Akwuegbu still cherishes fond memories of the country and it could be possible for him to return to the military even at almost 46 years of age.
"I played football in many countries in Europe which Austria is one of. But I can proudly say that the country sits high in my mind. They are well organized and value the lives of their citizens," he says.
"There was time they put pressure on me to adopt Austrian nationality and play for their national team. Even after I had stopped playing football, they (the FA) were still paying me [some stipends]".
Akwuegbu is currently based in London. Last week, he flew back to the UK after spending three months in Jos, Nigeria, following the closure of airports as a result of the Coronavirus pandemic.
While in the country, the Mbaise, Imo State born former Nigeria international engaged in some kind of charity work. He gave out four cars to former footballers in Jos, Plateau State.
He also organised the first ever Ben Akwuegbu Unity Cup tournament, as well as Plateau Legends Match.
During his playing career, Akwuegbu made 30 Super Eagles appearances, scoring eight goals. He was part of the silver medal-winning Super Eagles at the 2000 Africa Cup of Nations jointly hosted by Ghana and Nigeria.
He was part of the Adegboye Onigbinde-led Super Eagles squad that represented Nigeria at the 2002 FIFA World Cup finals in Korea/Japan.
At club level, Akwuegbu won the 2003/2004 Austrian Bundesliga with Grazer AK, emerged runners up in the 2002/2003 Austrian Bundesliga, won the Austrian Cup twice in 2000 and 2002, as well as Austrian Super Cup in 2000 and 2002.
He was named as the best foreign player in Austria in 2004.
By Sab Osuji
Copyright © 2023 Completesports.com All rights reserved. The information contained in Completesports.com may not be published, broadcast, rewritten, or redistributed without the prior written authority of Completesports.com.