Let's put ourselves in the shoes of an architect for a moment. You wouldn't start constructing a building without a comprehensive blueprint, right? Similarly, building your own sportsbook software is an ambitious project that requires a well-planned strategy.
So, grab your hard hat, roll up your sleeves, and gear up for an exciting journey. We're about to delve into the realm of sportsbook software development, where your vision will morph into a practical, user-friendly, and successful betting platform
Laying foundations – What is sportsbook software?
At its core, sportsbook software is the backbone of any online betting operation. It acts as a sophisticated platform where all the magic of online betting unfolds. Similar to how an operating system underlies the functionality of a computer, sportsbook software drives the workings of an online betting business.
To draw a parallel with software development terminology, consider the sportsbook software as your 'runtime environment.' It's where people place bets on diverse sports events, and multiple concurrent operations take place.
But what makes it tick? Sportsbook software comes packed with algorithms for accepting wagers, computing odds, and handling payouts. It's like a well-orchestrated symphony of various modules and microservices working in harmony.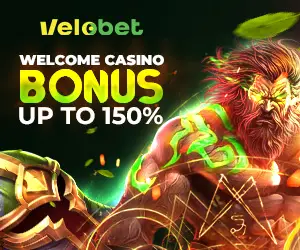 Choosing sportsbook software providers
Now that we have our foundation, it's time to choose our materials, or in this case, the right sportsbook software providers. This is a critical decision. The wrong choice can lead to poor performance and, ultimately, a dissatisfied audience.
So, how do you select the right provider? There are several critical factors to consider.
Robust functionality
The software should possess comprehensive and versatile features that cover the full spectrum of online betting needs. This includes various betting options, live betting capabilities, integrated payment systems, and real-time updates.
Security
In the era of cyber threats, ensuring the safety and privacy of your users is paramount. Choose a provider that prioritizes advanced security measures and implements encryption technologies to protect user data and secure transactions.
Scalability
Your choice of provider should not only cater to your current needs but also be adaptable to future requirements. As your business scales, the software should be capable of handling an increase in data volume, user load, and feature enhancements without compromising performance.
Customer support
Robust customer service from your provider is crucial. Timely support can aid in the prompt resolution of technical issues, minimizing downtime and enhancing user experience. Look for providers who offer round-the-clock support with a quick response time.
Compliance
Your software should comply with all relevant laws and regulations in the regions you operate. Providers should be aware of, and keep up-to-date with, current legalities surrounding online betting to ensure your platform remains compliant.
Copyright © 2023 Completesports.com All rights reserved. The information contained in Completesports.com may not be published, broadcast, rewritten, or redistributed without the prior written authority of Completesports.com.