Those that have arrived here for details on the Nairabet mobile app will probably feel somewhat disappointed. At the time of writing, Nairabet has chosen not to develop any kind of mobile app for players to download. While this might seem somewhat of a letdown, the site still allows members to access their accounts through a pretty top-drawer mobile site. In fact, the mobile site is so good that it works just as well as any kind of betting app you could download.
So with this said, the only thing you need to be concerned about is accessing the site from either your iOS or Android device. The site is optimized to suit almost any operating system and/or device, including tablets. Therefore, once you've signed up, you are good to go!
Opening an account using a Nairabet promo code
As stressed above, there is no need to download any kind of Nairabet mobile app before registering for a new account. Since no such app exists at the time of writing, you can easily just head to the Nairabet mobile URL and get yourself signed up this way. Like other betting sites in Nigeria, the sign-up process with Nairabet isn't all that difficult. After providing a few personal details and creating your log-in information, you'll be all set. Note that some of the details you'll have to provide include your date of birth, address, and name,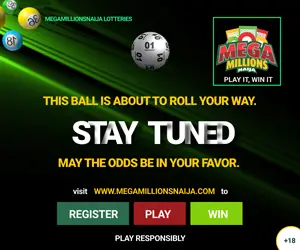 On top of that, you might also be presented with a box where you can enter a Nairabet promo code. Of course, this is a great way to make an initial wager on the site and sample the sportsbook without taking on too much risk.
Related: Best Betting Sites In Nigeria
Nairabet mobile app betting options
Top sports to wager on with Nairabet
At the time of writing, members of Nairabet can wager on approximately 25 different sports, including many that are hugely popular in Africa. The most densely populated sport in terms of event coverage is soccer, closely followed by other sports like basketball, tennis, ice hockey, and baseball. Once again, there is no need to try and install any Nairabet mobile app to make sports wagers – just open up the mobile site and make wagers from here. And remember to use the Nairabet promo code to bag your free bet and use it once you open the sportsbook for the first time!
Placing a bet on this mobile platform
In order to bet on any of the sports listed in the Nairabet sportsbook, you must first deposit some funds to bet with. This should come as no surprise since Nairabet is a real money betting site. Of course, after you've made a deposit, you can then wager on absolutely any market that Nairabet has available. In the sportsbook, you'll see all of the available sports on the left-hand side, and you simply need to click the sport you'd like to bet on to open up the available events and markets.
From here, take your time and browse through some top events in order to find a market that has reasonable odds, and make sure it's one that you feel has a decent shot at winning too! Once you've decided, tap the screen on that market to add it to your bet slip, enter your stake, and place the bet.
Available deposit options with Nairabet
As much as we would love to sing the praises of the banking options at Nairabet, we must be realistic – there isn't much wiggle room concerning how to deposit funds. In fact, there are only a handful of options open for members to deposit some funds into their account, including debit cards, bank transfers, Verve, and Quickteller. On that note, it isn't all bad, as Nairabet will still process deposits instantly for no fees. Before we continue, if you are a new customer planning to use the Nairabet promo code for a bonus, we'd advise using a debit card for your initial transaction.
Top features of the Nairabet mobile app
There might well be no Nairabet mobile app open for members to download, but this doesn't mean that the mobile site isn't crammed with top features. We've highlighted some of our favourites right here:
Cashouts
The reason that we feel this is one of the best features is that it puts the power back in the hands of the punter. Once you've made a bet, unless there is a cash-out feature on a site, you have to wait until the event finishes to see the outcome. However, by making full use of the cashout tool, you can lock-in early profits (if the wager is going well).
Live betting
It's a well-known fact among regular sports punters that the best value isn't always found in the pre-game offerings. This is where live betting can prove to be truly invaluable. Since Nairabet is a site that has live betting for the majority of sports, it's easy to track the action and snap up a value bet through the mobile site.
Ongoing promotions
Sure, a great welcome bonus is always nice, but with many sites, this is where the rewards tend to diminish or end entirely. But with Nairabet, existing customers can regularly check out the promotions section and grab a bunch of different rewards. For example, Nairabet provides cashback on goalless Premier League games, and the site even pays out a percentage on accumulators should just one team let you down!
User experience with the Nairabet mobile platform
When people see that there is no mobile app available for a betting site, there is often a cloud of fear that comes over them due to the reputation of mobile sites. However, we cannot stress enough how well the Nairabet mobile site actually performs. It's almost like a mobile app without even being one, as the menus are concise, the visuals are great, and the site is highly responsive to commands too. These are factors usually found with native apps, so this really is a credit to the development team behind the mobile site.
From what we've seen with the mobile site, the full scope of premium features are supported, and there are very few (if any) technical faults that present themselves.
Nairabet mobile app summary – stylish and effective
We must admit here – when we discovered there wasn't a Nairabet native app available to install, we were one of the ones that started to feel nervous! However, after opening up the mobile site, we were immediately taken aback, as the general presentation and range of betting options is one of the best we've seen in Nigeria. You won't find many mobile sites as easy to use as this one, and thanks to a range of promotions, live betting, cashouts, and quick deposits, we believe this is a platform that truly packs a punch.
And let's not forget that it is very feasible that Nairabet could create a mobile app in the near future. While this is speculation, it's something that the larger betting brands have all done to improve their platforms, so we wouldn't rule this out for Nairabet whatsoever!
Alternative betting apps to try in Nigeria today
Bet9ja
Bet9ja is undoubtedly one of the main competitors for Nairabet, period. Not only does this site actually have a native app, which Nairabet doesn't, but it also has a larger welcome bonus and a better range of sports markets across the board. This is likely why Bet9ja has so many members signed up as of 2021, and as the site continues to improve its features, the competition with Nairabet will no doubt become all the more intense.
1xbet
Speaking of competition, 1xbet is definitely at the top of the ladder. This is a betting site that has made some serious waves over the last 5 or 10 years. It has a monumental sportsbook for members to enjoy, alongside weekly promotions, streaming services, cashouts, and just about every other premium feature you can think of. To make matters even better, members of 1xbet can benefit from other online betting products too, such as a large casino library and other products too.
22bet
Finally, 22bet is one that is nipping at the heels of Nairabet. As it happens, 22bet has focused on very similar factors to Nairabet in order to compete in the market. The sportsbook has immense football betting offerings, along with live betting for most sports, and even cashouts for main markets. However, 22bet has still not implemented any streaming options, and the ongoing promotions are somewhat lacking. As you can see, these strengths and weaknesses are not entirely dissimilar from Nairabet!