Former Nigerian NBA star Obinna Ekezie has launched his basketball academy known as Organised Basketball Network (OBN), Completesports.com reports.
The launching which took place on Saturday, 5th April, off Abraham Adesanya, Ajah, Lagos.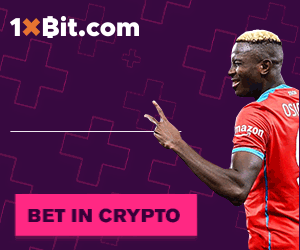 Present at the launching of the academy were Ekezie, his wife, former Nigeria Basketball Federation president Tijani Umar, Stephen Ibelli who is the Public Affairs Officer, United States Consulate General, Lagos, amongst others.
The academy boast of a standard basketball court with close to seven rims, a sports medic department and a studio.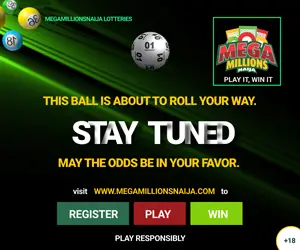 Also, there is a standard score board and state of the art rest rooms for both male and female.
Also Read: USA 94 World Cup: Amokachi Recalls Bust-Up Between Siasia And Oliseh Before Italy Clash
The academy is open for both male and female players which comprises U-14s and U-18s.
And as part of event to mark the launching, there were exhibition games that had U-18 male and female and also U-14 male and female all in action.
Also, there was slam dunk and free-throw contests to thrill audience present at the launching.
And speaking on why he decided to go into establishing an academy, Ekezie said it is to provide a platform for talented young basketball players who have the dream of playing at the highest level like the NBA.
"The reason why I decided to do this for Nigeria and for Africa is because I didn't have this when I was growing up, the 45-year-old began.
"For those of you that may not know, I left Nigeria in 1993 to go to high school in America because I wanted to play basketball and I played two years in high school on a partial scholarship.
"And after that I went to the University on a full scholarship where I played basketball and studied Mechanical Engineering and Business before I drafted to the NBA where I played five years and then eventually played in Europe for three more years before I retired and came back to Nigeria.
"When I was growing up I picked up interest in basketball at the age of 15 but there was really nothing on the group to help me develop. There was no coaching, there was no grassroot programmes. So it was a big struggle until I got to the US where I saw an indoor facility like this and I was so excited and I always sleeping in the facility every night practising because I really wanted to make it to the NBA.
"So during my time in the NBA I had an injury while playing for the Atlanta Hawks. At that point in 2004 I decided that I wanted to do something for my country. I wanted to build a basketball academy in Nigeria. I came back to Nigeria and bought a big piece of land in Port Harcourt where I grew up but due to the trouble in Port Harcourt back then so I decided to settle here in Lagos.
"As some of you may know I found a company called wakanow.com, online travel company, so that what was I did between 2008 to 2019. Around 2013 I decided to buy this piece of land here because I figured that since I'm in Lagos I have to do this kind of programme in Lagos.
"After leaving wakanow.com I said I need to face this programme full time so no started this project in May 2020."
On his part, former NBBF chief Umar said:"It's beautiful for me to be here today because this is our dream that we shared with Obinna since he came back from the USA after his career in the NBA.
"Today we are very proud that Obinna has placed his money where his mouth is and we have this wonderful edifice.
"What is important for us is to learn from the lessons Obinna has shared with us that we have an organised structure for the development of these kids in basketball and in life. So it means here we are going to begin to have kids on the ages of 12 to 18, something we never had, something Obinna never had until he went to the US.
"He has brought those things here now and what is important here is that we have the opportunity for these kids to grow very fast.
"All what Obinna has under one roof we never had when we were playing, this is absolutely mavelous."
During his playing career, Ekezie featured for Washington Wizards, Dallas Mavericks, Los Angeles Clippers and Atlanta Hawks all in the NBA.
He also played for European teams like Red Star Belgrade (Serbia), Virtus Roma (Italy) and Dynamo Moscow (Russia).
By James Agberebi
Copyright © 2021 Completesports.com All rights reserved. The information contained in Completesports.com may not be published, broadcast, rewritten, or redistributed without the prior written authority of Completesports.com.