Manchester City manager Pep Guardiola has mediated in a hot Social Media debate involving Nigerian fans, touching on the reasons 'the world's best foot coach' has been unable to win the UEFA Champions League since his double feat in the competition as FC Barcelona coach, Completesports.com reports.
Under Guardiola's reign, Manchester City exited the Champions League in the Round of 16 in 2016/2017 before the three successive quarter-finals ousting in 2017/2018 , 2018/2019 and 2019/2020 seasons. And the wait for The Citizens' first ever Champions League title continues.
He won the Champions League twice with Barcelona in 2008/2009 and 2010/2011, but bowed out in the semi-finals with Bayern Munich in 2015/16.
Germany-based Nigerian Journalist, Ọma Akatugba, put Guardiola on the spot during Saturday's post-match news conference in Lisbon after City's 3-1 defeat to Olympique Lyon in the Quarter-finals of the ongoing 2019/2020 edition. But Guardiola stunned the news conference with an honest and effortless response to a question the reporters might have thought would trouble the coach.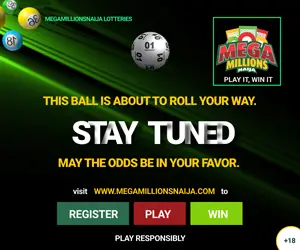 Also Read: Pique Offers To Quit Barcelona After Bayern Humiliation
A short video that captured Guardiola's response to the question was tweeted on the official Twitter handle of Football' On BT Sport .
"What do you say to people who claim you've not won the Champions League since Barcelona because you don't have Messi, Xavi, Iniesta…"

"I completely agree!"

Pep Guardiola hasn't reached a Champions League final since leaving Barca.#Club2020pic.twitter.com/fLWGhMK3Ml

— Football on BT Sport #Club2020 (@btsportfootball) August 15, 2020
Question: You have been extremely popular in Nigeria after your achievements at Barcelona. And you caused massive argument on Nigerian Twitter space . Those who are for Pep believe that Pep is the greatest coach in the world , and those who are against Pep argue that Pep has not been able to win the Champions League since leaving Barcelona. And their argument is, it's because you don't have players like Messi, Xavi, Iniesta, that's why you've not been able to win the Champions League. What do you have to say to this school of thought? What's your reaction?
Guardiola: (laughs) I completely agree with them. I'm not gonna argue one second, because when I was there [at Barcelona], I said many times – I win because these guys are incredible players. But then I've been in Munich as well, in Manchester as well. But in Barcelona, I was a lucky guy . I'm sorry – I was lucky. I agree with them.
In retrospect, Guardiola has settled the dispute between two factions of Nigerian fans by agreeing with his haters' submission. And the 'sorry' he appended in his response was ostensibly to his teeming Nigerian fans who lost the debate.
By Nnamdi Ezekute
Copyright © 2021 Completesports.com All rights reserved. The information contained in Completesports.com may not be published, broadcast, rewritten, or redistributed without the prior written authority of Completesports.com.